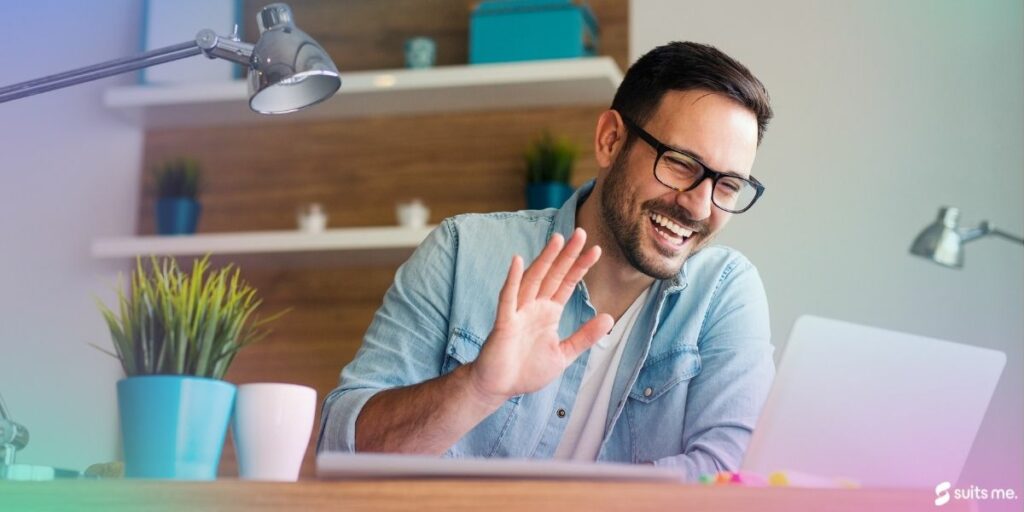 Office work is traditionally a job where most employees come in at around 8.00 or 9.00 am and work through until around 5.00 pm. However, in recent years the workforce has seen a shift from workers exclusively in a company's office and allowing employees to work some or all of their time from home or a different location. While employees love the flexibility and freedom of working away from the traditional office, businesses are also benefitting from the exciting trend of hybrid working.
What is Hybrid Working?
Hybrid working is a different approach to having employees come into work and stay at their desks for 8 or 9 hours a day. Some companies allow their employees to split their work between the office and home while others may ask their employees to work exclusively from home and only come into the office when projects need to be finalised or for important meetings.
Why is Hybrid Working Becoming Increasingly Popular in the Corporate World?
Employees are the obvious winners when it comes to hybrid working mainly because they love the flexibility and improved work/life balance. However, employers are also benefiting in a number of ways, including:
Reduced Costs
Business is all about making money and keeping operating costs to a minimum. The first obvious savings with hybrid working is that the company does not need an enormous office space if at least some of their employees are working remotely. This means the business can opt for a smaller office which will cost less in terms of leasing, as well as cooling and heating costs.
Increased Productivity
Not all workers can function at the same time or at the same pace. Some employees are more productive in the morning, while others perform a lot better in the afternoon or early evening. By giving employees the option of working from home or another remote location, you allow them to work to their own rhythm and when they are at their most productive.
Remote Working is Less Stressful
We've all seen the workers that come into the office every morning looking stressed and angry. Often, this is the result of rushing around in the morning and having to deal with peak-hour traffic. Hybrid working allows employees to wake up without a mad rush and this means they can be ready for work long before they should be stepping into the office. Instead of an employee coming to work barely on time, grabbing a coffee and complaining to everyone how rough the traffic was, they can get straight to work.
Fewer Distractions
How many hours are lost in the office by employees chatting with each other? There's the office gossip around the water cooler or the coffee machine and the extended conversations in the lunchroom. Hybrid working does away with a lot of these distractions, so your employees are able to focus on the project in front of them.
Less Sick Days
Every business is forced to endure employees taking days off work and this is usually a lot worse during outbreaks of influenza and other illnesses. A worker may not have serious symptoms, but if they do come into the office, they risk infecting others, and this could put half your office out of action. Remote workers with mild symptoms can continue working without these issues which means the work will still get done and managers don't need to worry about exposing half the office to the latest bug doing the rounds.
Allow Your Employees to Choose their Own Methods of Working
Hybrid working is here to stay as it is preferred by employers as well as employees. It allows businesses to attract and return the best workers and keep their costs down. Employees love the ability to create a better balance between working and living. It is estimated that about half the workforce will not stay at a company unless hybrid working is an option offered to them. It makes for businesses to make this switch for a happier and more productive working environment.
Related Posts