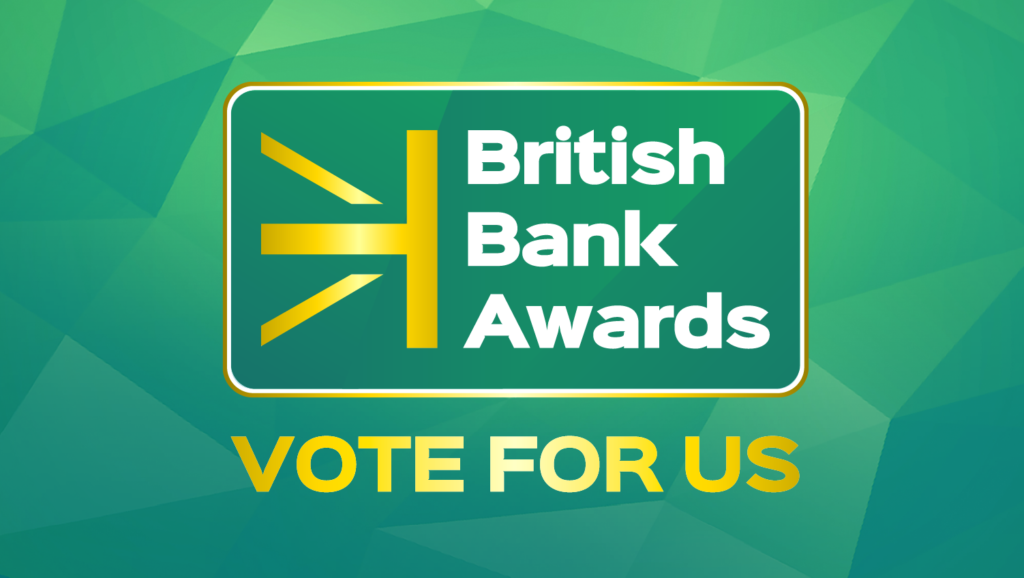 (Cheshire, UK, 26. Jan 2021) Alternative banking solution, Suits Me®, are delighted to announce their nomination for the 'Best Banking App' in the 7th annual British Bank Awards, but to make it to the finals, they need your help by voting for them.
Hailed as the Oscars of the Banking World, the British Bank Awards help customers find the best products, innovation, and trusted financial services across the UK. The awards help provide insight to financial providers across all areas of finance and help to set a higher standard for brands to reach for.
The finalists and winners are voted for by the existing customers who use the financial products which have been nominated for an award. This helps to promote trust and transparency across the financial services sector and puts the customer in the control by giving them the ability to vote for a brand they value.
Kim Roberts, Marketing and Communications Director, said: "After achieving a highly commended accreditation for "Best Newcomer" last year, we're delighted to be nominated for the "Best Banking App". This nomination validates all the hard work the entire Suits Me® team have accomplished in order to provide our account holders with the right digital tools they need to effectively manage their finances through their smartphone"
Voting for the 2021 finalists has commenced and people can vote up until midnight on the 19th of April 2021. The finalists will be announced on the 29th of March 2021 and the winners of each of the 27 categories will be revealed on the 13th of May 2021.
If you would like to show your support by taking 10 seconds to vote for Suits Me® this year, we would greatly appreciate it and it can be done by following this link: Vote For Suits Me®
Additionally, the award organisers, Smart Money People, are giving away £1,000 in cash to one randomly selected voter who shares a fitting review of their nominated financial services provider.
Notes to the Editor
Snapshot of a Suits Me® Account Holder:
65% of account holders are male
Average age: 25-34
Nationalities: English, Romanian, Bulgarian, and Polish
Customer Values: Transparency, Honesty, Integrity, and Reliability
About Suits Me®: 
Suits Me® are a hassle-free alternative to traditional banking, offering a current account with access to online banking, a mobile banking app, and a contactless debit card.
Suits Me® was founded in 2015 to provide a current account to customers who may have a poor or non-existent credit history, no proof of address, or struggle to open an account with a traditional bank.   
Currently operating in Cheshire, UK, Suits Me® gives people an alternative solution to a high street bank. Suits Me® do not perform credit checks and provides all their account holders with access to their exclusive cashback reward programme.   
For more information, go to suitsmecard.com or follow us  @suitsmecard  on Facebook, Twitter, Instagram, and LinkedIn
About the British Bank Awards
Launched in 2014, the British Bank Awards are run by Smart Money People, the UK's financial services review and research website whose mission is 'to make the financial world work better for everybody'.
Useful Links
Link to Suits Me®: suitsmecard.com  
Voting Link: https://smartmoneypeople.com/british-bank-awards?brand=suits-me-card-reviews&product=account&utm_source=sml#step3
Contact
Kim Roberts  
Marketing and Communications Director  
kroberts@suitsmecard.com  
07855503443