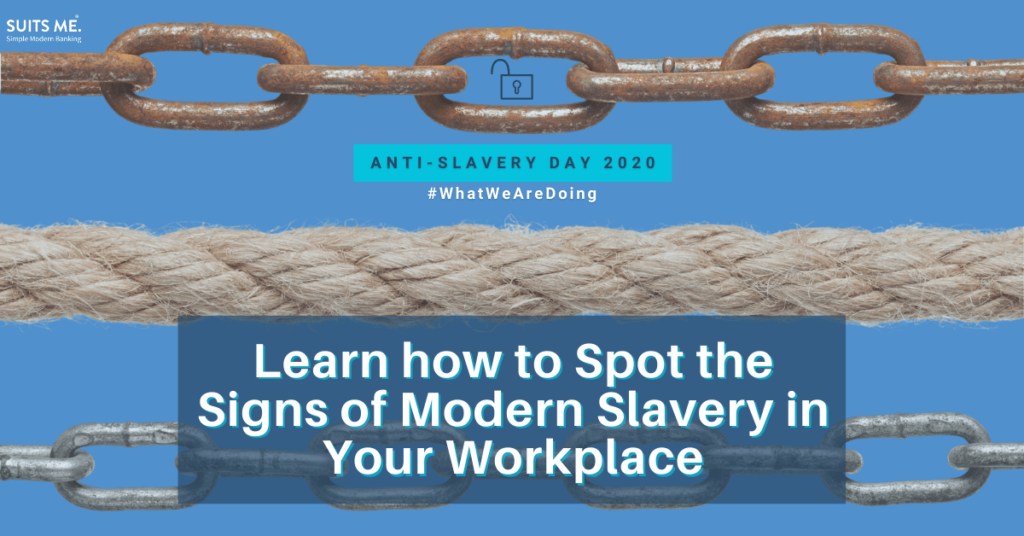 Across the globe, there are over 40.3 million victims of modern slavery. Of that number, 24.9 million are victims of forced labour with 16 million being exploited in the private sector such as domestic work, construction, or agriculture.
If you use labourers in your supply chains, you have a crucial role in managing and maintaining the healthcare, safety, and welfare requirements for your workers. So, here are some common signs which may help you identify if any of your employees could potentially be a victim of modern slavery.
1. Lack of Financial Control
Workers trapped in modern slavery will often have restricted access to their finances, as a way for those exploiting them to remain in control. Some workers are forced to live in unsuitable conditions and have their money taken to pay back any 'debt' they have with their abuser.
One way to investigate this situation is by checking if your workers wages are paid into a current account in their name, If they spend money whilst at work, for example on food, or are reluctant to accept or decline any overtime.
2. Signs of Restricted Movement or Freedom
Criminals tend to keep their victims close by and prevent them from having any freedom of movement. One way in which they will restrict this is by regularly picking them up from work after every shift or dropping them off or collecting them at unusual hours of the day.
To further restrict their movement and power, workers may not have access to their own documents, like a passport or ID card, and could be being kept by someone else for "safe-keeping"
Assess whether any of your labourers arrive to work at unsociable hours or if they stay later than required. Additionally, you should check if your workers have access to their documents are don't seem uneasy about providing them.
3. Clothing, Uniform and Physical Appearance
A physical sign that one of your workers could be entangled in modern slavery is based on their appearance and clothing. Does their clothing or uniform look clean, intact, and fit them properly? Do they wear the same clothes on a recurring basis?
Often victims of modern slavery do not have access to the most basic of personal possessions including fresh and clean clothing. It's common for these workers to wear clothing that's torn or ill-fitting and appear to look tired, in pain or showing signs of drug addiction.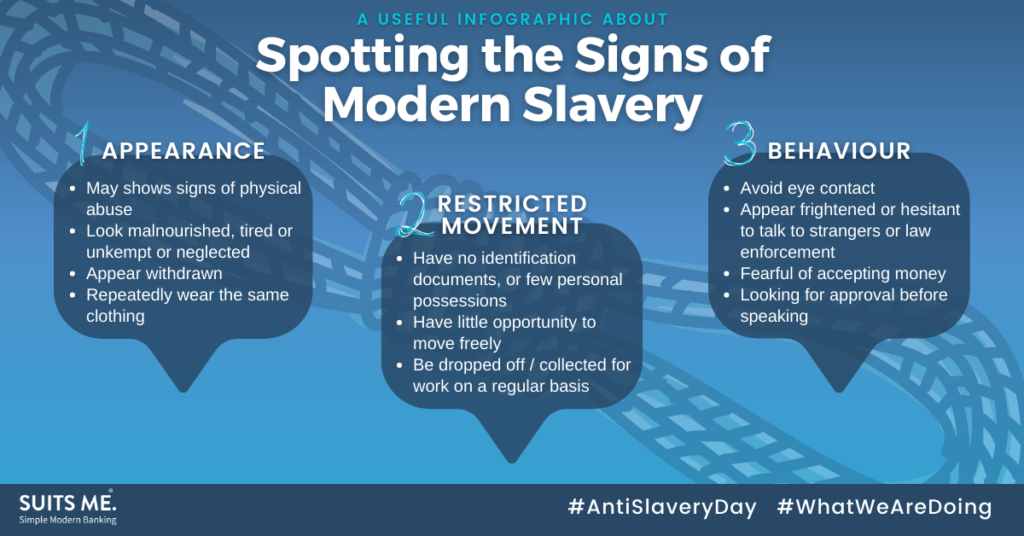 What to Look for in my Labour Provider?
If you use labour in the sectors that are regulated by the Gangmasters and Labour Abuse Authority GLAA then your labour provider will need to have a current licence.
Is Your Labour Provider Licensed?
It's a criminal offence for you to use an unlicensed labour provider in the UK and you're required to ensure your workers are supplied by a regulated provider.
You can check your provider has a GLAA licence by using the public register
Utilise the Active Check Service to keep up to date with any license changes your provider may face
Conduct an audit of your provider and check their minimum charge rates table to ensure they are charging an acceptable rate
Contact the GLAA for support and guidance
Questions to ask Your Labour Provider About Their Employees
In the past, large organisations have been found guilty of using children or forced labourers in their supply chains, despite saying they have strict monitoring processes in place. Knowing what to look for will help your business to identify any red flags with your provider, here are a few questions to ask them:
Do they employ migrant workers?
Has there been any reported abuse cases in the industry?
Are copied of the worker's contracts readily available to view and access?
Do your suppliers KPI's require staff to be paid low wages in order to be profitable?
Does your Labour Provider use Subcontracts?
If your provider provides you with workers from other labour suppliers, you need to ensure that they are also licensed and keep detailed records of all their workers, regardless if their your main provider or not.
Useful Resources
Here are a few resources you may find helpful when assessing your business and the workers you use in any element of your supply chain. By educating your employees about the key signs, they may be in a better position to identify any individuals who could potentially be a victim.
Additionally, head to our Modern Slavery Statement to learn more about how we're combatting modern slavery and human trafficking in our company. Here, you can also explore the actions we've taken to minimise the risk of exploitation within our customer base and with our suppliers.