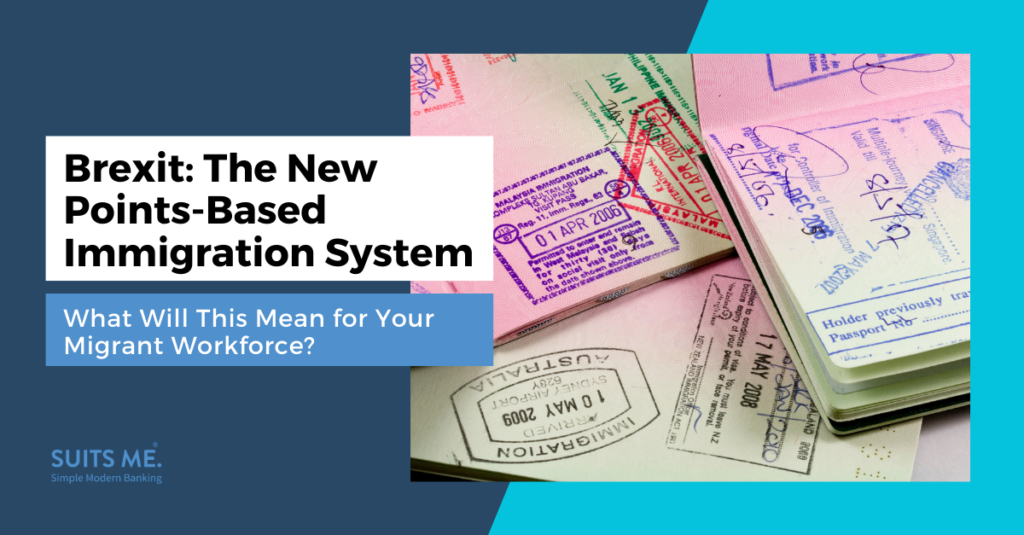 A Brexit deal has finally been reached between the EU and UK Government, a process which has taken over five years. However, this now means from January 2021 significant changes will occur for the movement of your migrant workforce and the rules on working and living in the UK.
Before the UK left the EU, people from EU countries had an automatic right to work in the UK through the free movement of people. However, the new system for work visas will now be based upon a points-based system which will mean workers will have to meet certain criteria before being accepted into the country for work.
In this blog post, we delve into the new UK points-based immigration system, how it works, and what this will mean for your workers.
How can Migrant Workers Qualify for a Visa?
Under the new guidelines, migrant workers who want to move over to the UK will have to reach at least 70 out of 130 points across a number of areas, as advised by The Migration Advisory Committee (MAC).
The points are based on having a job offer lined up, the level of salary being offered, skill level, the ability to speak English and level of education.
In some areas, applicants will be able to 'trade' characteristics (such as their specific job offer and qualifications) against a salary lower than the minimum salary or the 'going rate' in their field.
Exploring the Characteristics Required & Corresponding Points
Here is a breakdown of the conditions that skilled migrant workers will need to meet, in order to move to the UK:
Offer of job approved by sponsor = 20 points
Job at appropriate skill level = 20 points
Ability to speak English at the required level = 10 points
The below conditions are tradeable and can be adapted depending on the supporting evidence or current circumstances.
A minimum salary of £20,480 – £23,039 = 0 points
Salary of £23,040 – £25,599 = 10 points
Salary of £25,600 or above = 20 points
Job in a Shortage Occupation = 20 points
Qualifications in job-related PhD subject = 10 points
Qualifications in a job-related PhD in STEM (science, technology, engineering, maths) subject = 20 points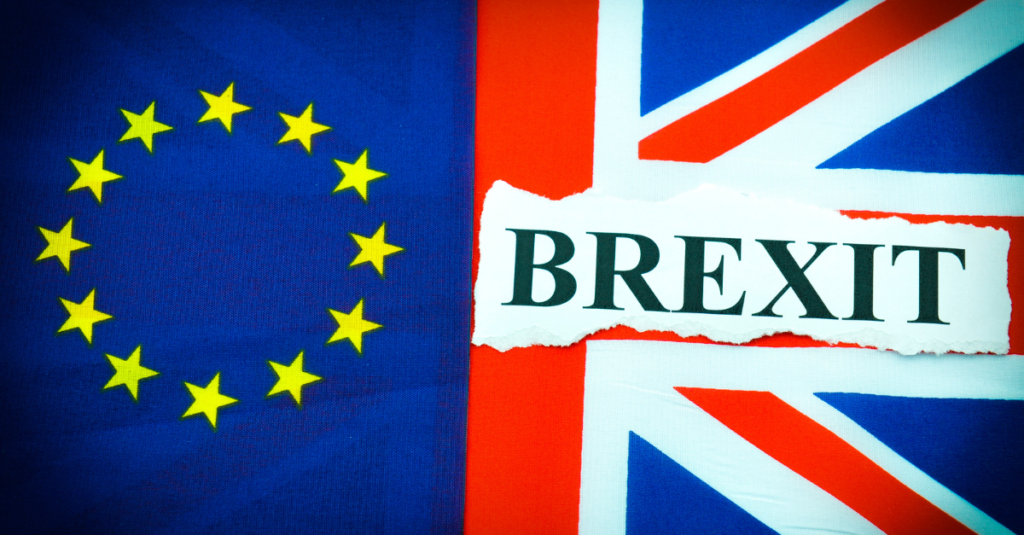 Lower-Skilled Migrant Workers Who Don't Meet the Criteria
It's estimated that there are 170,000 recent arrivals to the UK currently working in lower-skilled occupations making around 3 million migrant workers living and working in the UK.
The Government has not allowed a route for "low-skilled" migrants to enter the UK if they're unable to reach at least 70 points. However, the term low-skilled is fairly controversial as many of these jobs are in fact fairly challenging and do require a specific skill set.
The government have based their "low-skilled" assessment on how much training a person requires to carry out their role. Therefore, workers who only require short-term, on the job style training (such as retail, hospitality, and logistics) would be classed as "low-skilled" compared to those roles which would require considerable training.
Under the EU Settlement Scheme (EUSS), EU residents living in the UK who have either, pre-settled or settled status – which means living in the UK before the end of 2020 – have unrestricted rights to work in the UK. This provides employers with the flexibility to meet labour demands in the shorter term. EU nationals have up until 30th June 2021 to apply for settled status.
Additionally, the UK Government have also made a commitment to expand the pilot scheme for a dedicated work visa programme specifically for seasonal and agricultural workers, quadrupling the current figure to 10,000 places.
Can Employers No Longer Use Migrant Workers who do Not Have Settled Status in the UK?
There are a few options that employers can use if they're unable to source migrant workers already living in the UK:
Non-Work Routes
Firstly, non-work-related routes would include migrants who are moving with their family members or joining existing family members already living in the UK.
Short-Term Visa Schemes
There are some short-term visa schemes which don't require a worker to meet the skills or salary bands needed in the points-based system.
An example includes the two-year Youth Mobility Scheme (Tier 5) visa, which currently attracts over 20,000 people between the ages of 18 to 30 a year. Although this isn't currently open to EU nationals yet, it is open to eight countries including Canada, New Zealand, Australia, Japan, Hong Kong, the Republic of Korea, San Marino, and Monaco.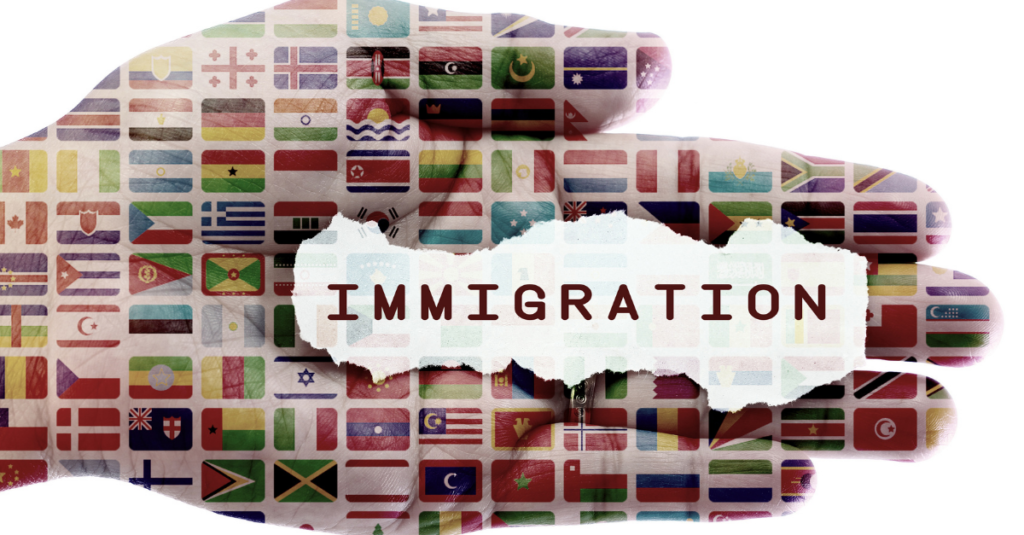 Steps That Will Need to be Taken from January 2021
Individuals planning to move to the UK for work, from any other country in the world, will now need to obtain a visa to legally live and work within the UK. Here is a breakdown of the process:
1. Planning to Move to the UK – The Visa Process
Any migrant worker who is looking to enter the UK for work will need to apply for permission ahead of time though a visa application process which will cost a fee. The Immigration Skills Surcharge will be levied for employers, the same as the current basis.
Employers who sponsor skilled migrants will see this phase streamlined by up to eight weeks, in order to reduce the amount of time it usually takes to bring in a migrant worker into the UK.
2. Getting Permission
All applications will be submitted online, and enrolment will include facial biometrics, which can be done via a smartphone. Non-EU migrant workers will continue to go to a Visa Application Centre (VACs) to set up their biometrics.
3. Crossing the Border into the UK
The UK Government are aiming to phase out the use of identity documents for new migrants, which are deemed insecure.
Migrant workers from the EU (although this will be kept under review), Canada, New Zealand, Australia, USA, Japan, Singapore and South Korea will continue to use e-gates to pass through the UK border. Migrants from elsewhere will still need to see a border force officer.
4. Living in the UK
Migrants from the EU demonstrate their immigrations status – including their rights and entitlements when accessing work and services – through the online checking service. Non-EU workers will need to keep hold of their physical documentation.
5. Leaving the UK
All migrant workers who don't leave the UK (in time or at all) once their visa expires will affect a migrant's immigration status and can impact future visits.
How Much Will It Cost to Apply for a Visa?
The application fee will be dependent on how many years a migrant worker plans to work in the UK, whether their job is demand (skills shortage list).
However, if the job is not on the list there is a standard fee between £610 and £1,408 plus a health surcharge of £624 per year, per individual. Refunded if the Visa is declined.
Additionally, workers will also be required to show that they have the means to support themselves whilst living here, with at least £1,270 available in the bank.
About Suits Me®
Suits Me® helps numerous business partners who want to give their underbanked migrant workers a modern banking experience that keeps their wages safe and streamlines the payroll process as a whole.
Our aim is to help eliminate financial exclusion in the UK, so we do all we can to make opening a Suits Me® account easy for businesses and account holders alike. Our partners get access to a free employer portal where they create a new account for a new starter in minutes.
Suits Me® account holders will get a free contactless debit card with their award-winning account, access to online banking and a mobile banking app as well as customer service support in their native language from our multilingual customer care team.
If you want to know more or would like to register your interest please contact us.
Related Posts