Getting a bank account when you are in debt can be hard. Not with Suits Me®
Open your account in 3 minutes with no credit checks.
You can have instant access to a UK account with Mastercard contactless card.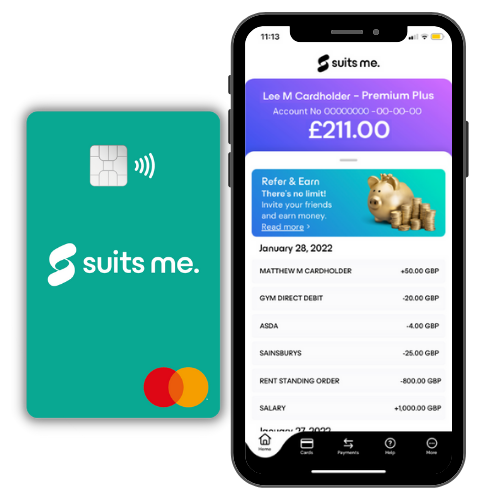 Account Features
Opening a Suits Me® account allows you to gain access to multitude of money management features:
Saving & budgeting
Google Pay (coming soon)
Samsung Pay (coming soon)
Apple Pay (coming soon)
Open your account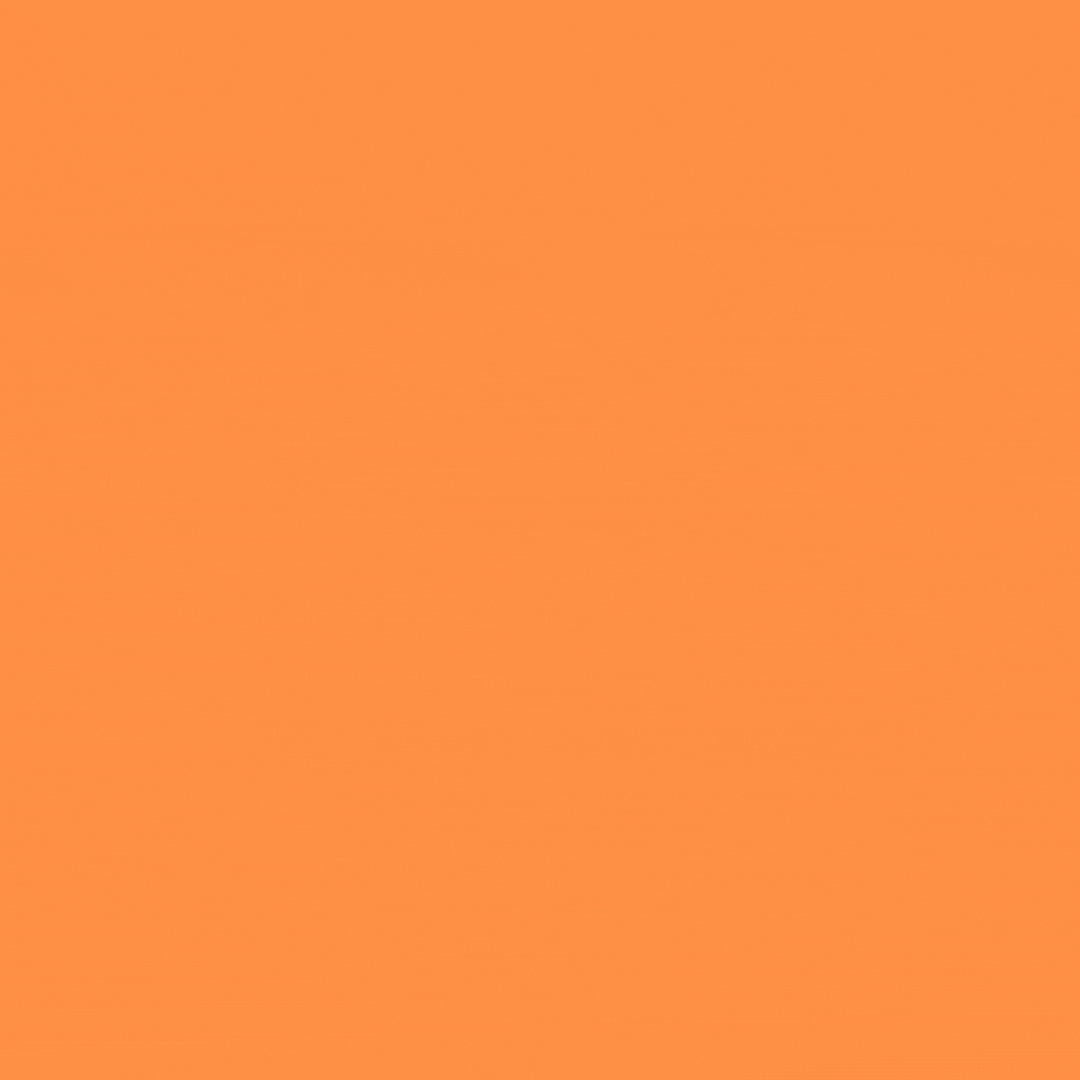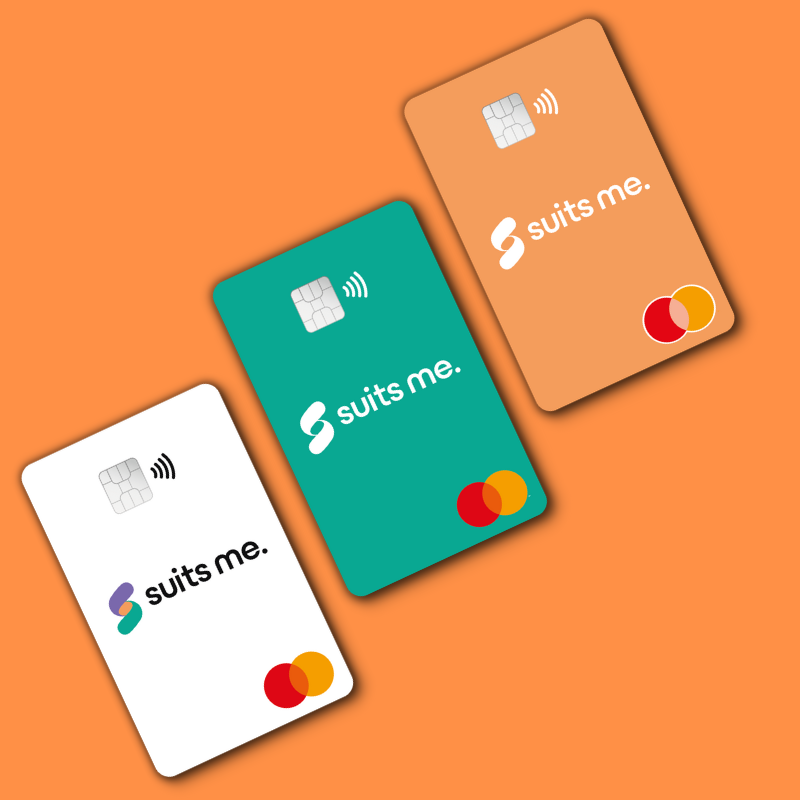 Choose an account
Select your account type and complete the online application in 3 minutes.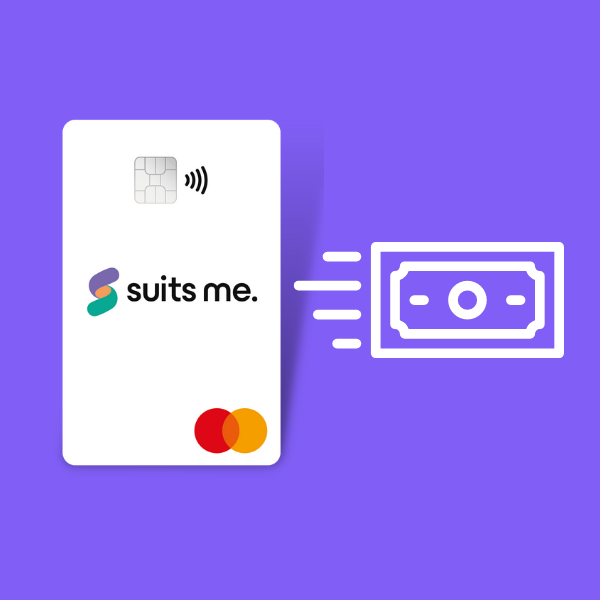 Load your account
Add money via transfer, wages or cash topup.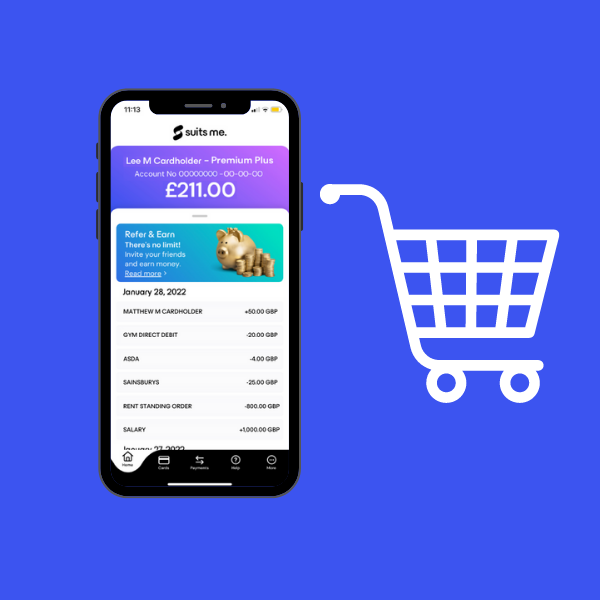 Use Suits Me® everyday
Get cashback on your everyday shopping.
Account for Debt
If you have recently came into some debt, you may be in the position of having your personal bank account closed and need to apply for and open another with another provider. Opening a new account with a high street bank can prove a little difficult and may result in being turned down by many.
Most high street banks won't provide you with an account if you are an undischarged bankrupt. An individual will only become discharged from bankruptcy after twelve months.
Suits Me® have no credit checks and the easy application means you will have instant access to a UK account within 5 minutes!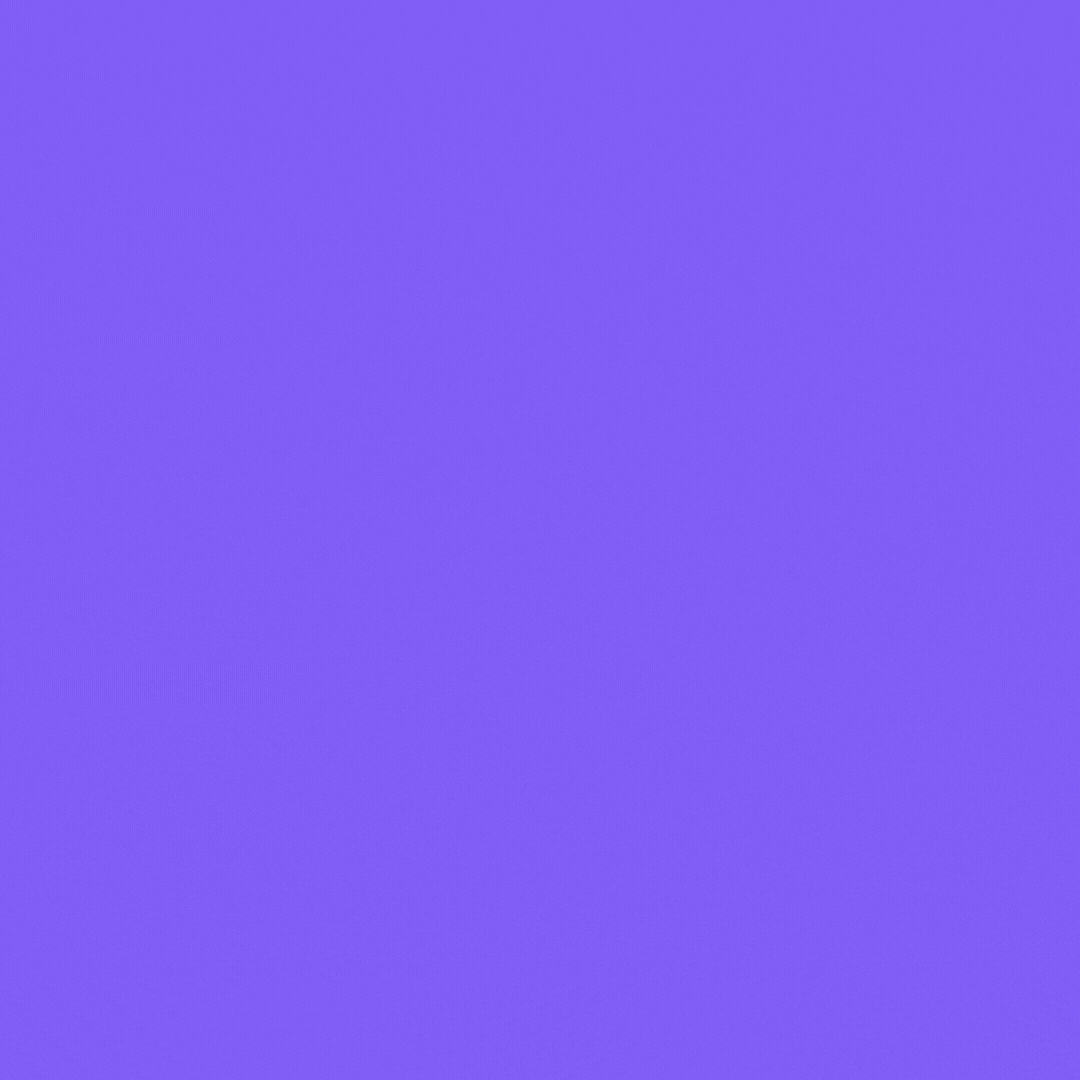 Opening a Suits Me® Account
Opening your Suits Me® e-money account is as easy at A-B-C, all you need is a selfie and one of the following ID:
Passport
Driving License (British)
National ID Card (European)
All you need to do is fill out our application form, upload your live selfie and accepted Id and you will get your account number and sort code in as little as 10 minutes, with your debit card arriving in 3 – 5 working days!