Who can use Suits Me?
We are doing our part to end financial exclusion, providing an account for everyone. To make sure everyone can have access to a modern service, we've removed unnecessary barriers you might come across with high street banks.
Migrant workers, people who are new to the UK, people with poor credit history, expats returning from living abroad and many more can open an e-money account in minutes with no credit checks 🙌
All you need is:
To be aged 18 or over
To live in the UK
To have one form of ID – a passport, UK driving licence or national ID card for EU nationals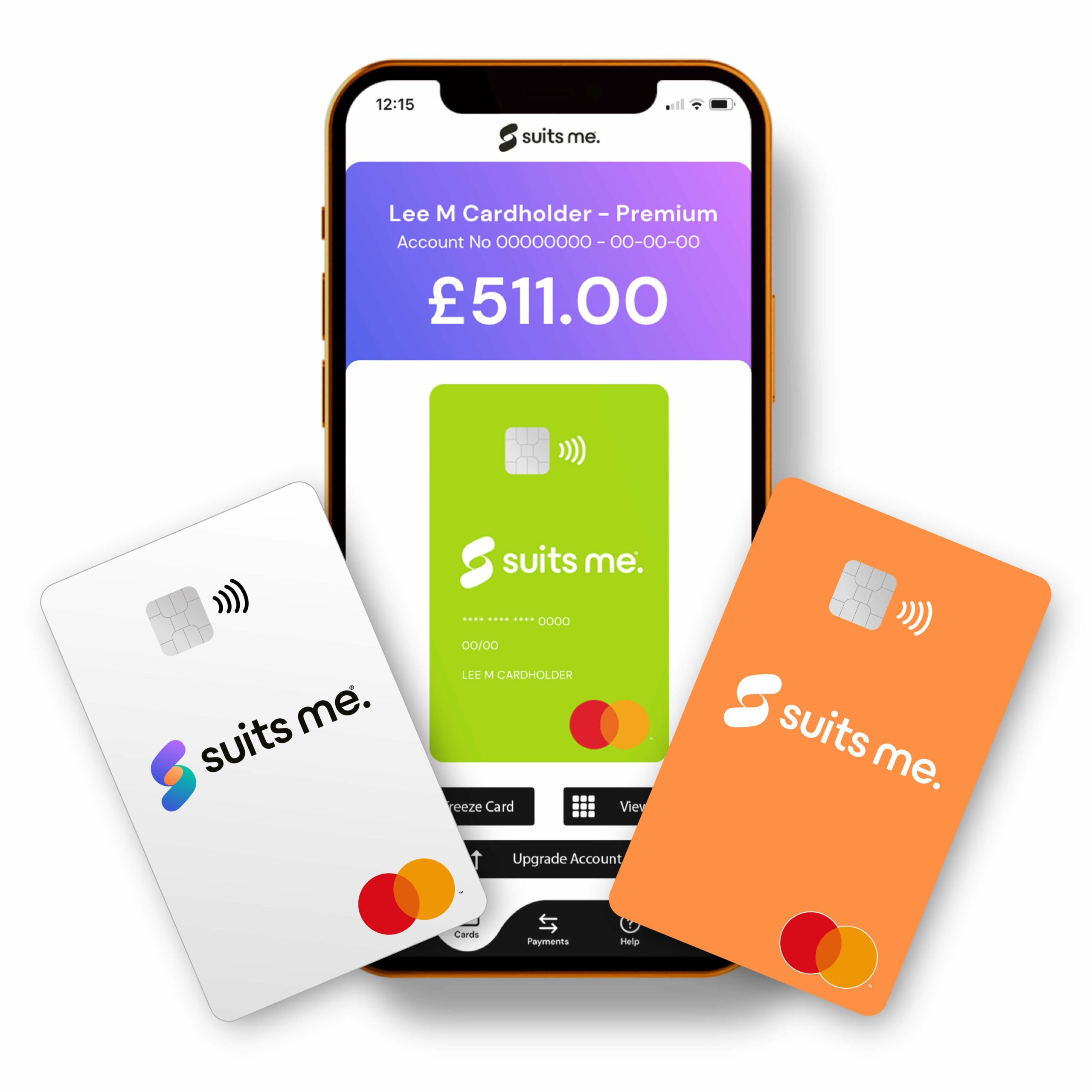 How to apply
To apply for an account, you need to fill out an application form and meet the requirements of being over the age of 18 and having one form of photo ID, this can be a passport, driving license or national identity card if you're an EU citizen.
You will also need to verify your ID to open an account. We are partnered with the company Jumio, specialists in customer identity verification. To verify your identity all you need to take a picture of your ID or alternative proof documents along with a selfie, these are then automatically compared to each other to verify the ID. Within 3 minutes your Suits Me® account will be open. No long, drawn out waiting times for members of staff to manually check all your details.
You can find a step-by-step guide by visiting our how to open an account page or you can view our video guide to the application process below.
Get access to great features
All of our accounts come with amazing features such as UK transfers and standing orders. Direct debits are available with our Premium and Premium Plus accounts.
When you are accepted for an account you gain access to cashback rewards with participating retailers as standard so you can save while you spend.
You can manage your money in our mobile app or online money account and if you have any questions we also have multi-lingual customer care available over the phone 9am-5pm Monday – Friday a week excluding public holidays.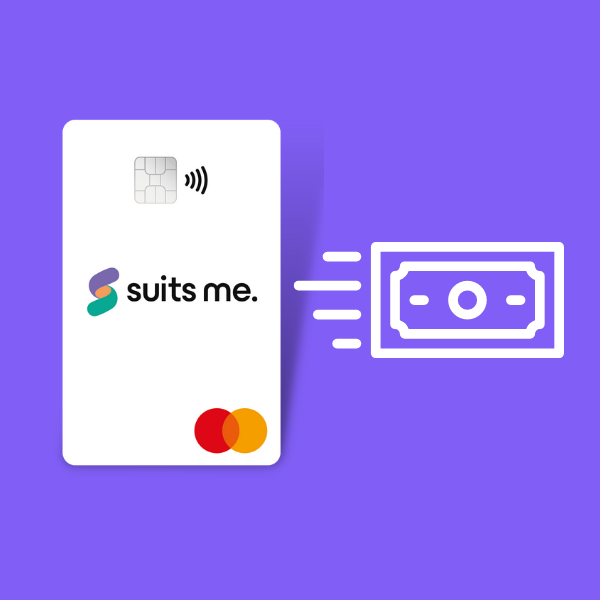 No credit checks
Suits Me® doesn't offer credit or borrowing facilities, because of this there's no need for us to perform a credit check. Anyone going through an IVA or just with a lower than average credit score will have no issue opening their Suits Me® account.
You can have a fresh start with your Suits Me® account and slowly rebuild your score, becoming less dependent on credit along the way.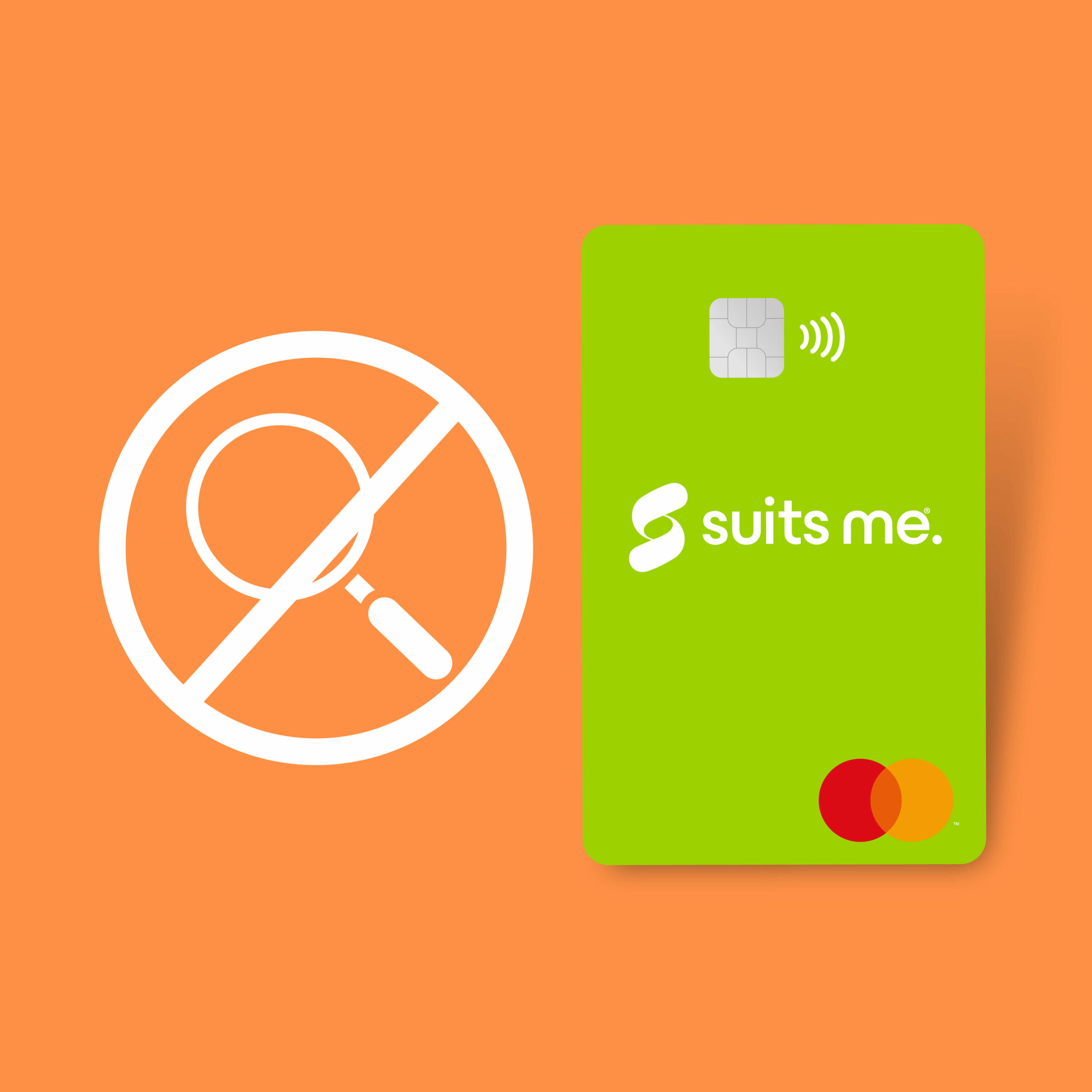 No proof of address required
We don't require proof of address to open your Suits Me® account, there's no need to dig out an old tenancy agreement, mortgage statement or utility bill. This means anyone without a fixed UK address can get an account if they are in need.
To get your Suits Me® debit card sent to you, you will need to enter an address. This can be the address of where you are temporarily staying, your place of work or that of a trusted friend. We do not send PIN information in the post along with your card due to our security precautions.
You will need to update your address whenever you move so we can contact you by post if needs be and to ensure any new cards reach you. This can be done via your online money account or by contacting our customer care team.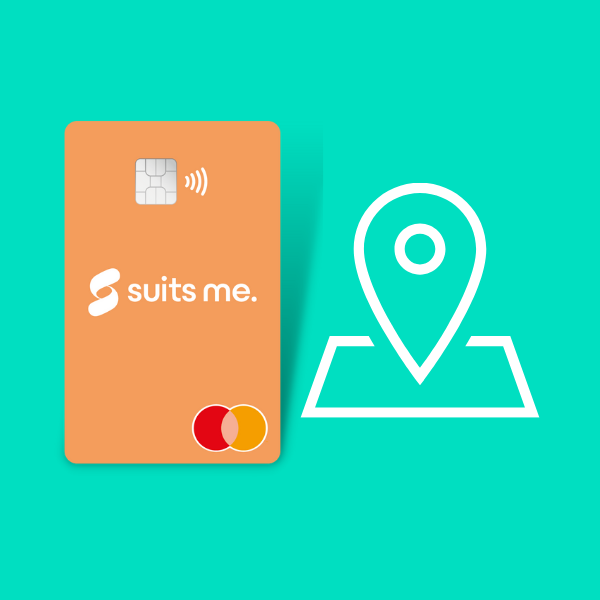 Open your account today
Apply for an e-money account today and get your Mastercard® debit card in 3-5 working days – with no credit checks!