Simple, Modern Accounts For Poor Credit

Do you have a poor credit history with a bad credit rating? Are you struggling to open a bank account, current account or basic bank account with a traditional high street bank?
Instant Accounts
We are here to help with our accounts for everyone.
Open Your Account Today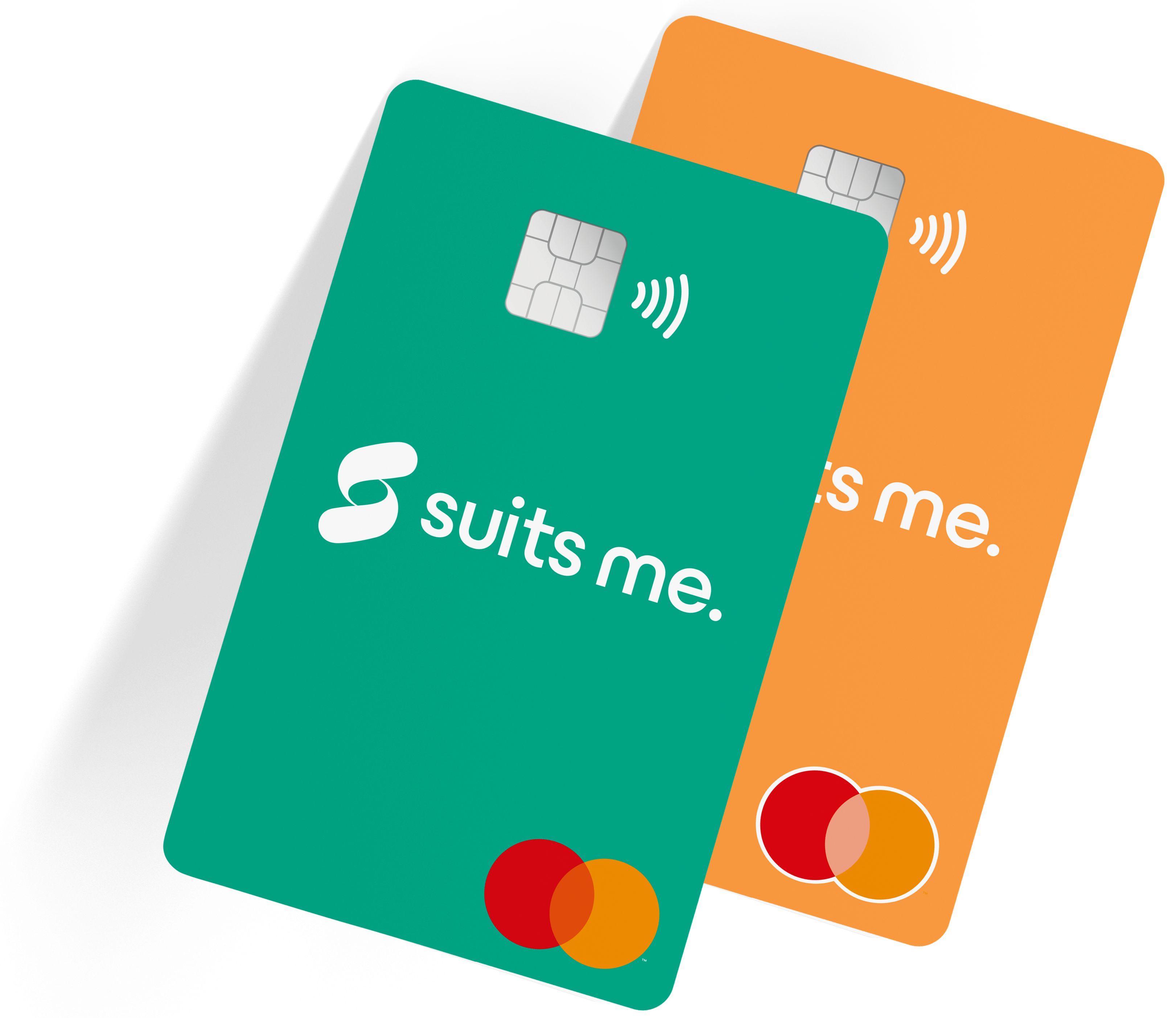 Suits Me Accounts for Poor Credit Rating

At Suits Me we understand how difficult it can be to not have a banking solution to manage your finances.
We are here to help and offer a full banking solution to anyone who is in the UK, even if the individual has a poor credit rating.
Applying for a Suits Me account is quick and easy, takes minutes and no credit checks are required so won't harm your credit rating any further. 99.8% of all applications are approved and receive instant access to their online banking facility, account number and sort code.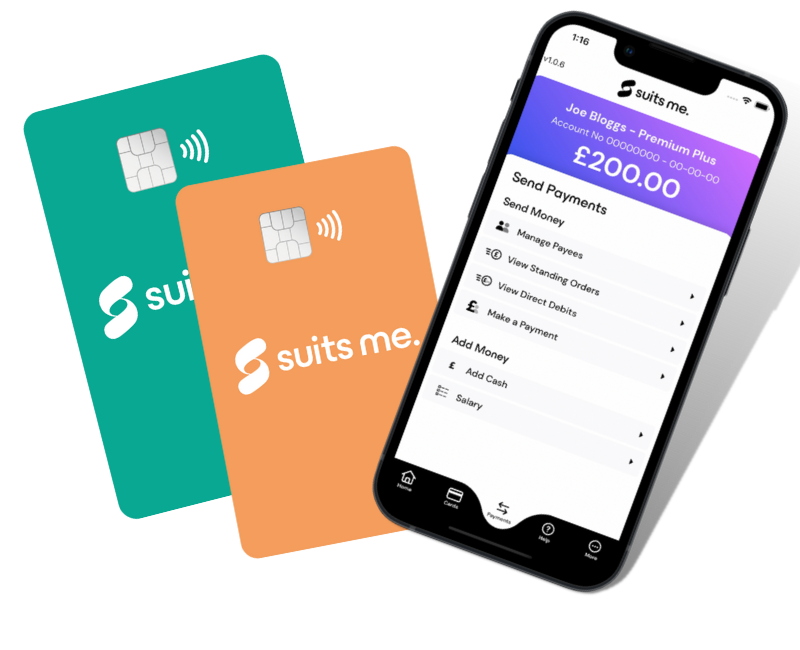 Suits Me Account Features
Once you have opened your Suits Me account, you will gain access to a multitude of features.
Suits Me
E-money Current Account and Mastercard® Debit Card
Applying for a Suits Me e-money current account is quick and easy with no credit checks. Open a Suits Me e-money current account in minutes and receive instant access to your account number, sort code online banking functionality and free mobile banking app to start managing your finances.
Once you have opened your Suits Me account you will receive your Mastercard® debit card in the post within 3-5 working days. 99.8% of all applications are accepted.
Banking with Poor Credit
Applying for a bank account with a poor credit history can be very frustrating as many high street banks won't offer a current account to individuals who have a poor credit history.
Financial Inclusion
Access to a personal bank account is vital in today's modern society.
Not having a banking solution can prove difficult with everyday tasks such as paying for rent, mortgage, utility bills, mobile phone payments, car finance and more.
Using cash to pay for services isn't only time consuming but can also become more costly with some services adding an admin cost when not paying via bank transfer, standing order or direct debit.
Many individuals with a poor credit rating are effectively financially excluded from many traditional high street banks as they don't meet the credit rating requirements that are needed for a personal current account.
At Suits Me we believe in equality and financial inclusion and that anyone should be able to have access to a banking solution especially in today's modern society. We aim to provide the underbanked and unbanked access to fair and transparent banking solutions and financial services, providing them with financial freedom.
About Credit Scores
What is a Credit Score?
Also known as a credit rating, a credit score is a number ranging from 0 – 999 that represents the creditworthiness of an individual and how likely they are to pay the credit back when borrowed. The higher the credit score, the higher the chances are at being accepted for credit and at the best rates possible.
Credit Score Values
(Taken from Experian)
0 – 560: Very Poor
561 – 720: Poor
721 – 880: Fair
881 – 960: Good
961 – 999: Excellent
Credit scores are very important and influence many daily factors including;
Opening a bank account
Getting a credit card
Renting a property
Financing a car
Mobile phone contracts
Applying for a bank loan
Free Credit Score Check
There are many companies online who provide free credit checks including;
Useful Information
We think you'll find the following articles and guides useful.