Benefits to Partnering with Suits Me
Are there any benefits to my business when partnering with Suits Me? How will it help me and my business? Will it cost me anything?
Do you have further questions about Suits Me? Who are we? How do we work? Our employer portal? Please visit our Business FAQs page to find out more at your own leisure. If you can't find the question and answer that you are looking for, please feel free to contact us using any of the below details and we will be more than happy to help.
Email: sales@suitsmecard.com
Contact Form: Partner with us
No Cost
There is absolutely no cost to becoming a Suits Me partner and no hidden fees.
The employer portal is a completely free tool for you to use in order to create Suits Me accounts for your staff.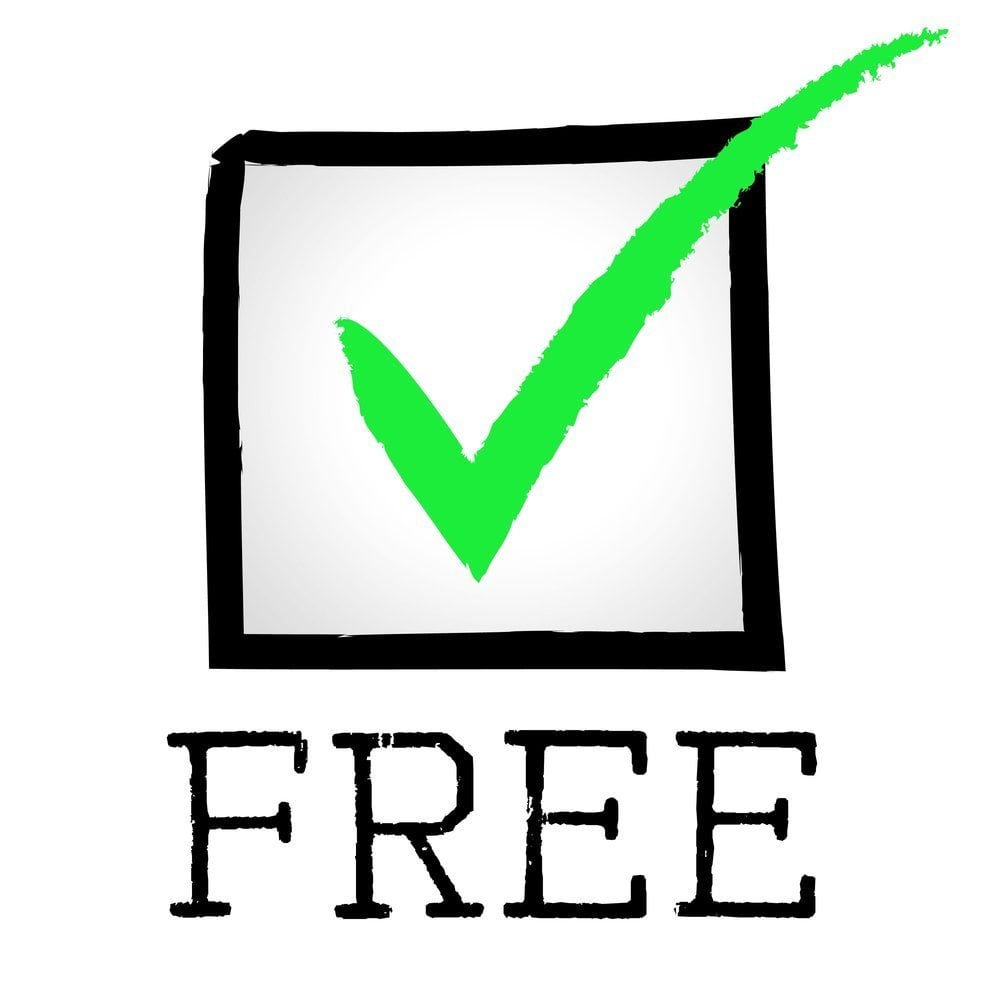 Free Literature
Upon becoming a Suits Me partner, we will send you an information pack, in multiple languages, for you to give to your staff. This information could form part of your welcome pack to new employees starting their employment with you.
This literature is also stored within the literature library within our employer portal which you are given access to upon becoming a Suits Me partner.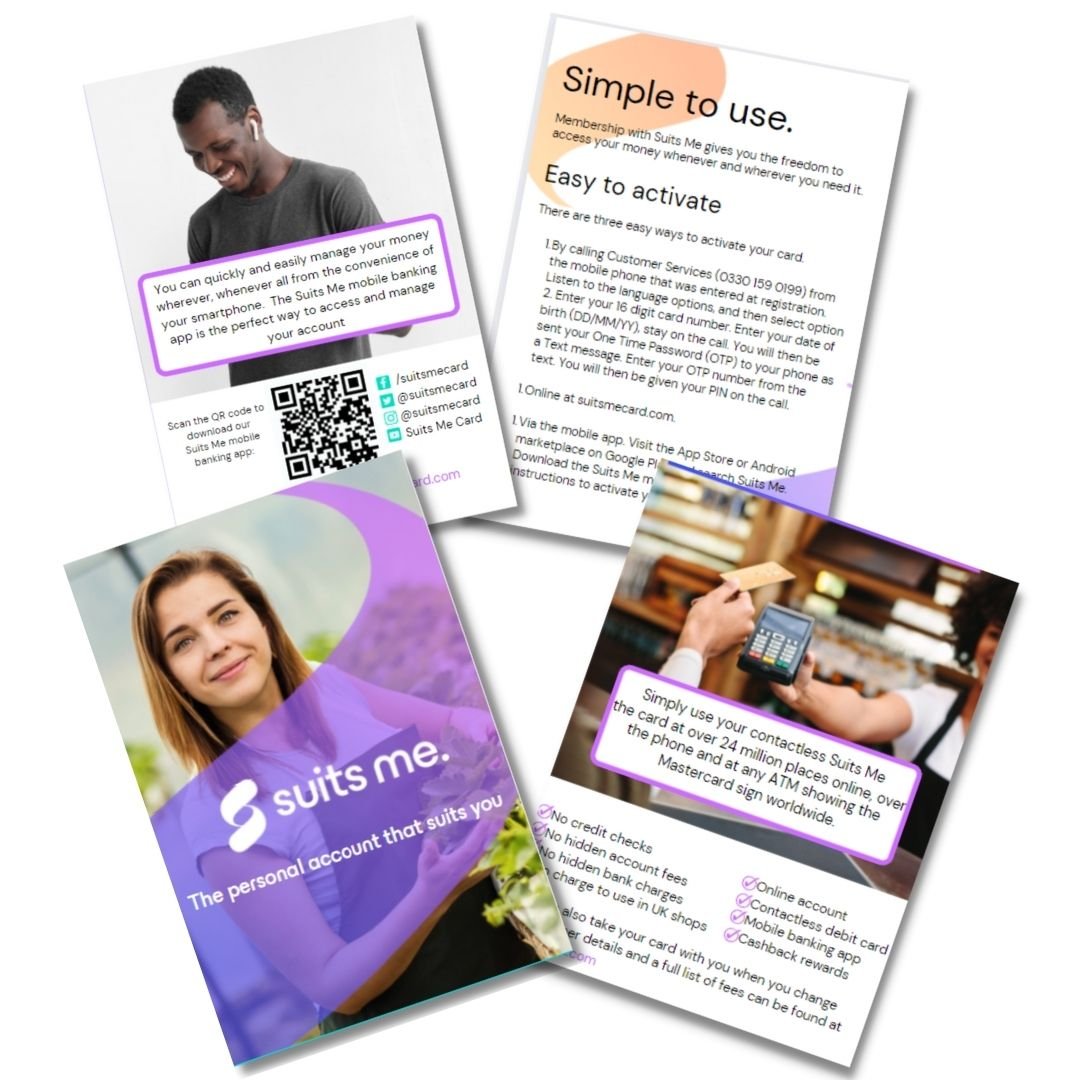 Save Time and Money
Do you pay your staff in cash and need to constantly keep a supply of cash at the premises or even within your home? Or maybe you pay wages using cheques which can take time to write.
Using the Suits Me portal means that there is no need to put yourself in a risky position of holding cash.
Creating accounts for your staff allows you to pay their wages straight into their accounts with simple transfers without the need for hiding away cash or forever writing out cheques.
If you don't have an online money account for your business in order to make transfers and so you'd still prefer to visit a bank, if there is still one in your town, you can still do so by providing the cashier with your staff sort code and account number and how much you wish to transfer from your business account to theirs.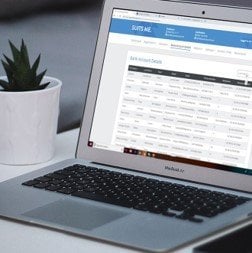 Access to More Applicants
There are many people who may be more than eligible and more skilled to be an employee for you and your business but not having an account is a barrier to you not employing them.
Becoming a Suits Me partner eliminates this barrier and opens you up to many more potential applicants.
Additional Benefits to Your Staff
Offering a Suits Me account to your staff gives you plus points as an employer.
Our e-money account not only allows you to pay your staff their wages straight into their accounts but also offers your staff the financial freedom that they may not currently have.
A Suits Me account has loads of amazing features, we offer transfers, direct debits, standing orders and more. The only features we don't currently offer is credit or a physical presence on the high street.
Suits Me® account
Contactless Mastercard® debit card
Online money account
Mobile app
Cashback rewards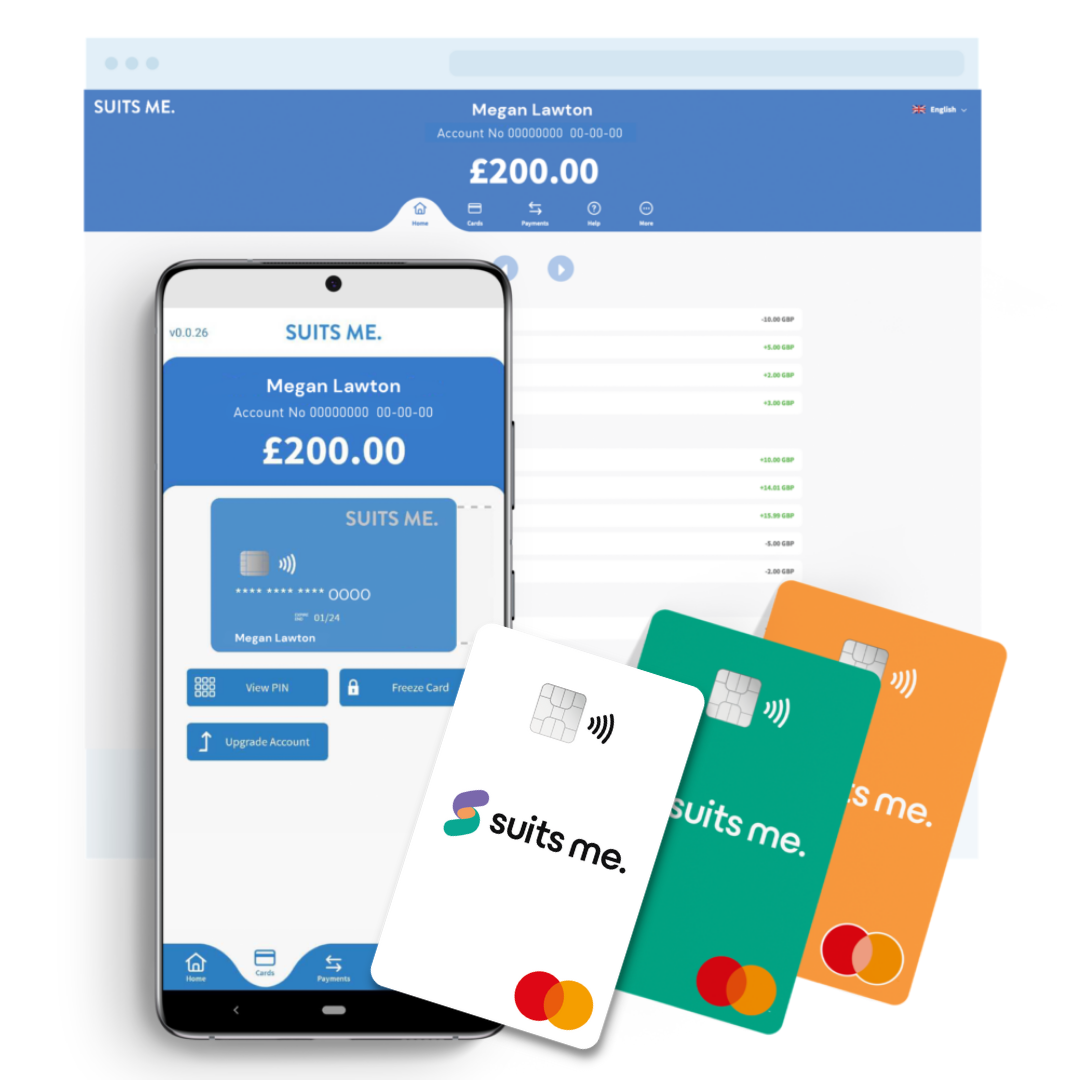 Multilingual Customer Care Team
We have a multilingual customer care team which enables us to speak with your employees in their native language and answer any queries that they may have without there being any confusion from a language barrier.