How Do I Become a Suits Me® Partner?
For more information about signing your business up with Suits Me®, you can contact us or email sales@suitsmecard.com. It's a simple and straightforward process involving very little paperwork.
If I become a Suits Me® partner is there a commitment to deliver a certain number of workers?
No, there are no limits on the number of workers you need to sign up to become a Suits Me® member.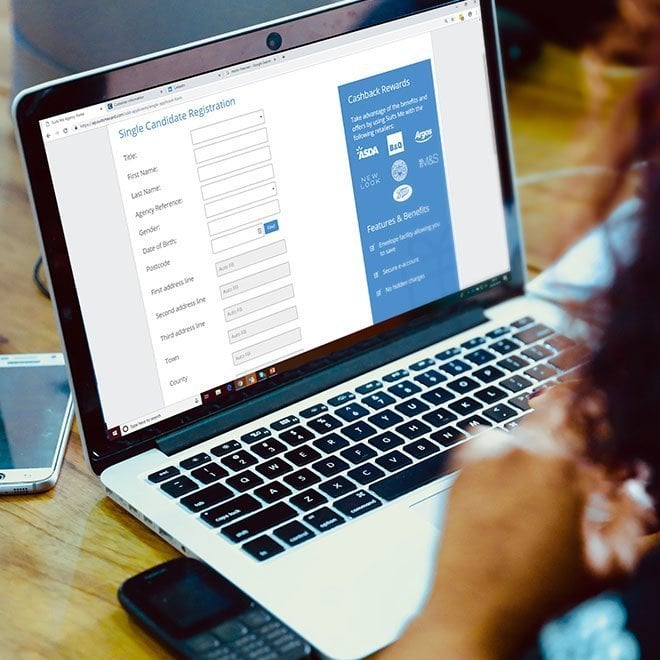 What's the process for putting through applications for my workers?
Once you become a Suits Me® partner, the candidate will need to complete the Suits Me® membership form and you will be given a unique log-in to the Suits Me® employer portal to manage your account. Employers can upload applications in bulk via CSV files or singularly without the need to scan/upload/fax additional information. Through the portal, you can view the progress of all worker applications and easily handle queries from your employees.
How long does it take to get a sort code and account number?
A sort code and account number will be generated in 3 minutes in the agency portal once you have submitted the application.
Do you have any information for my workers in any other language than English?
Yes, all our brochures and Terms of Business for your employees are available in the below languages.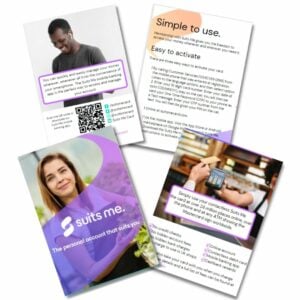 Bulgarian
Hungarian
Latvian
Lithuanian
Polish
Portuguese
Romanian
Slovakian
Russian
Spanish
We also communicate with your workers in these languages too so that nothing gets lost in translation. Additionally, we also have a multi-lingual Customer Service Team.
What benefits do my workers get?
As a member, all of your workers have access to many banking like features such as Suits Me® Mastercard® debit card, along with an online money account. With no credit checks and guaranteed acceptance for anyone with a UK address, workers will be entitled to a cashback rewards scheme at a number of different retailers.
How do I pay my employees through their Suits Me® account?
You can pay your workers directly into their account via BACS or Faster Payments transfer. A sort code and account number are available to you within 3 minutes of you submitting a registration so you can then pass these details onto your payroll department.
Who do my employees contact with any questions?
Suits Me® has a dedicated Customer Services Team to answer any queries or questions. Calls can be made to 03330 151 858 Monday to Friday, 9:00am-5:00pm (closed on UK public holidays). Alternatively, employees can email us at hello@suitsmecard.com with any questions or queries.
What does it cost an employer to become a Suits Me® partner, and what levels of commitment are there?
Nothing! It's free to become a partner, and there are no minimum levels of commitment. Email us sales@suitsmecard.com for more information.
What is the biggest advantage for my business of signing up to Suits Me®?
There are a number of huge advantages to working with Suits Me®. If you need to place temporary candidates, quickly and easily, then Suits Me® allows you to do this even if they don't have an existing account – with applications being approved and a sort code and account number being available to you in 3 minutes.
Suits Me® also eases the admin burden and cost of paying by cheque, something a lot of employers and agencies still receive requests for, as it's extremely easy to move cheque candidates onto a proper payroll system.
Suits Me® can be a real USP for your business especially if you regularly wish to attract candidates from abroad who may not already have an account and employers can base their advertising around "Need a job, need an account?". This is an instant solution for you to have for workers that do not have an account.
Can an employee use this instead of their traditional account?
Of course. Suits Me® members can enjoy cashback from a number of high street brands every time they shop with their Suits Me® card. Members can use their Suits Me® card alongside their existing account or indeed by way of a replacement.
What happens when an employee leaves?
If an employee leaves they are still entitled to use their Suits Me® membership, but as an employer, there are no forms or paperwork for you to fill in.