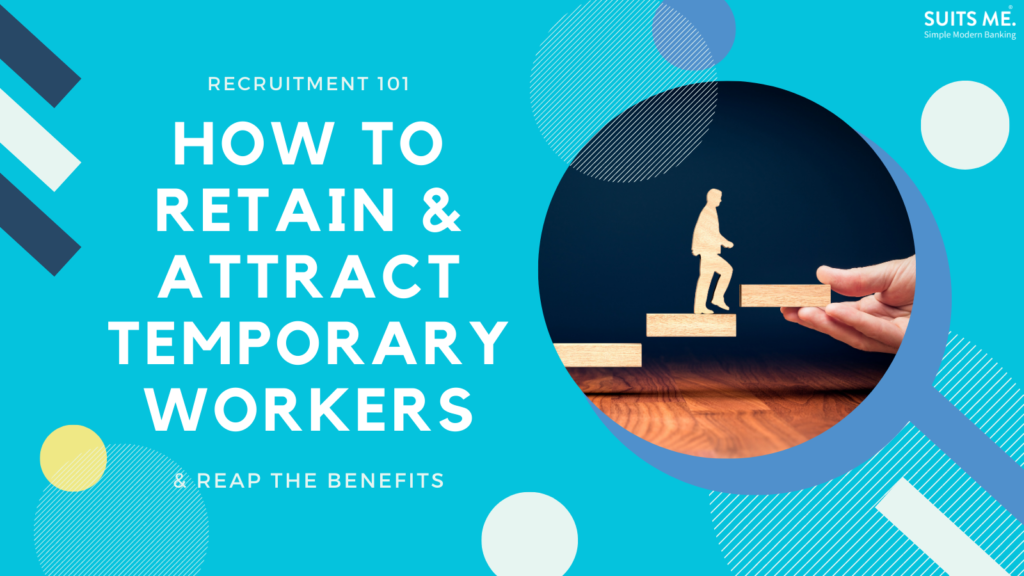 A large portion of your reputation as a recruitment agency stands or falls on your ability to attract and retain the best temporary workers to supply to your clients.
You need to know that all your employees are reliable and happy to fulfil contracts, whatever length they are. Having a group of staff you know you can rely upon will drastically cut down on turnover, your advertising fees and administration costs too.
There are tried and tested ways of attracting the best temporary workers and making sure they stay with your agency rather than moving to a competitor and here are some of the key things that you, as a recruiter, can do to ensure your staff stay put.
Treat Your Temporary Workers Fairly
This is probably pretty obvious but is one of the main selling points for many temporary workers, especially those employed in seasonal industries and/or coming to the UK from overseas.
If you have a reputation for looking after your staff and ensuring they're paid fairly and on time, word will spread and you could soon find their colleagues knocking on your door looking for desirable employment.
Provide Training
Provide training or at least keep your workers informed about training options at the companies they are working for. Ensuring compliance at all levels is essential, and you will retain more workers if they can be confident you know your obligations and that of the clients you supply to.
Training will also help to give your workers more skills across a range of different areas, which means they will have the skills to take on new responsibilities and roles.
Find out What's Important to Them
For instance, in a seasonal industry, at the end of the season you could take the time to ask your workers what would make them return to you the following year and put together an implementation plan for any valid and manageable suggestions.
Not only will this help to improve the lives of all your temporary workers, but will attract quality candidates year on year as they can trust you're focusing on their needs and not just the needs of the business.
Reach out to Them
Keeping some level of contact, while your temporary workers are between jobs or exploring different avenues, sending them a personalised email or phone call (depending on the size of your workforce) is a good way of reminding them that the door is always open for them to come back to you.
Provide Attractive Benefits
Beyond their pay packet, what else would make a worker want to stay with an agency? Here are a few ideas
Recognition for a job well done,
Bonuses for timekeeping, going the extra mile, reliability, teamwork – all things which help the business to keep turning,
Company social events,
Mental health support,
Training courses,
Paid lunches,
These are all good options to make your employee feel valued within your company as motivate them to work even harder.
Give Them Access to Banking
You might think that this is something that's hard to implement, awkward to administer, and costly for you but that's not the case if you offer your workers a banking account with Suits Me®.
Alternative Banking with Suits Me®
Suits Me® is designed specifically for temporary workers who don't have a basic bank account. Often workers from outside the UK struggle to open a bank account in this country quickly enough because their credit score cannot be checked or they're unable to provide proof of address.
Suits Me® is a practical alternative to a traditional bank account that provides users with a contactless Mastercard® debit card, online banking, a mobile banking app an exclusive cashback reward programme and all the features a person would need to manage their money successfully.
If you're a recruitment agency or would simply like to provide your workers with a suitable banking solution as an employee benefit, then contact us at hello@suitsmecard.com or learn more by clicking the button below.
Related Posts