Choose the Right Account for

You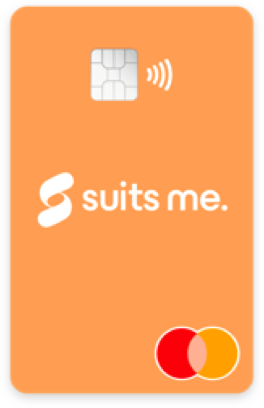 Premium Plus

Best for main account
Our Premium Plus account is loaded with value plus you receive our VIP queue jump service. This account is a favorite with our customers with its inclusive package. This account is great for those who want a fully functional bank account replacement.

Contactless Debit Card – FREE

Delivered by first class post normally within 2 working days

VIP queue jump for Multilingual Customer Support – FREE

Suits Me to Suits Me payments – FREE

Electronic payments in – FREE

ATM Withdrawals (UK) – 4x FREE

Europe: £1.25 plus 2.35% of the transaction value. International: £2.50 plus 2.57% of the transaction value

Cash top-up – £0.80 + 2.6%

At any UK PayPoint

Mobile App – FREE

Online Money Account – FREE

Cashback – FREE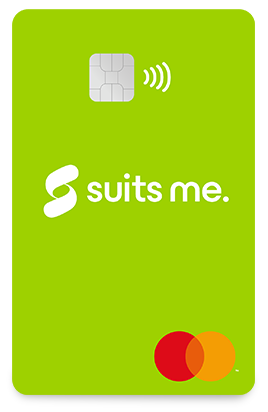 Premium

Best for intermediate use
Our everyday card is packed with extras. This account will let you do everything you need to manage your money whilst giving you cashback and discounts. Customers who need a basic and functional main account for wages and payments choose Premium.

Contactless Debit Card – FREE

Delivered by first class post normally within 2 working days

Multilingual Customer Support – FREE

Suits Me to Suits Me payments – FREE

Electronic payments in – FREE

ATM withdrawals (UK) – £1.25

Europe: £1.25 plus 2.35% of the transaction value. International: £2.50 plus 2.57% of the transaction value

Cash top-up – £1.29 + 2.6%

At any UK PayPoint

Mobile App – FREE

Online Money Account – FREE

Cashback – FREE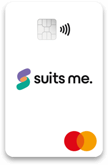 Essential


Pay as you go
Essential is our pay as you go card. An instant account to give you flexibility and control when you need a separate account. Our customers who need an account to use now and again rather than as a main account choose Essential.

Contactless Debit Card – FREE

Delivered by first class post normally within 2 working days

Multilingual Customer Support – FREE

Suits Me to Suits Me payments – FREE

Electronic payments in – £1.25

ATM withdrawals (UK) – £1.50

Europe: £1.50 plus 2% of the transaction value. International: £2.50 plus 2% of the transaction value

Cash top-up – £2.30 + 2.6%

At any UK PayPoint

Mobile App – FREE

Online Money Account – FREE

Cashback – FREE
There are 3 types of Suits Me® e-money accounts: Essential, Premium and Premium Plus.
All accounts give you access to a contactless Mastercard® debit card, mobile app and our exclusive cashback reward scheme.The account type best for you depends on which account features you need.
The Essential account is a pay as you go account, without the monthly management fee. Premium account is £4.97 with additional charges for usage. The Premium Plus account is £9.97 month with four free ATM withdrawals per month and reduced fees for other transactions.
Sign up with Suits Me® today
Join our existing cardholders who've found a better way to manage their money online. Sign up to Suits Me® to open your e-money account today.