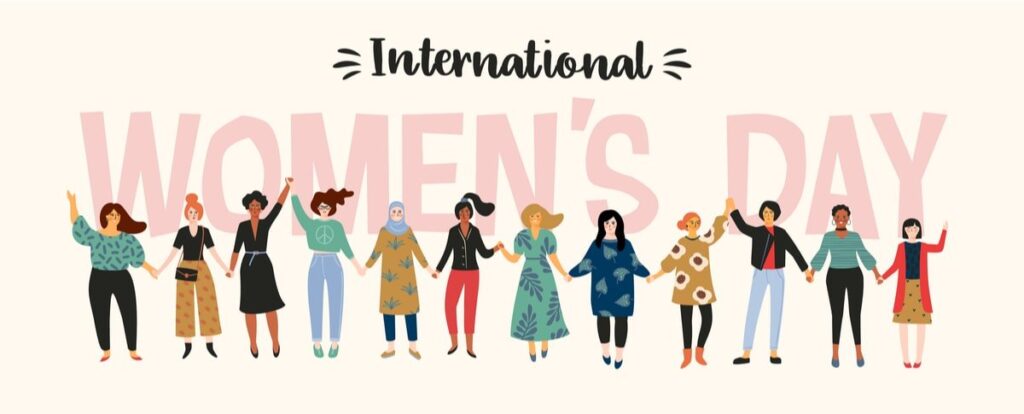 When is International Women's Day?
International Women's Day is celebrated on the 8th March each year.
When did International Women's Day Start?
International Women's Day sprang up from the various labour movements which were gathering pace in countries around the world in the early years of the 20th century. In the United States, the Socialist Party of American organised a National Women's Day, which was to be celebrated on the last Sunday of February and took place for the first time on the 28th February 1909.
In Europe, labour and socialist groups in Russia and Germany started to organise similar women's days and the first International Women's Day featured groups from Germany, Austria, Denmark and Switzerland and took place on the 19th March 1911.
What led to the Establishment of International Women's Day?
At the start of the 20th century, women around the world were still not allowed to vote in elections and were therefore not given a say in who ran the country and made laws. The women's Suffrage movement wanted to change that and protests took place in the UK and the United States. International Women's Day was seen as a useful rallying point for women's rights in this regard, although suffrage groups did put the pressure on authorities for the rest of the year too.
In those early years, International Women's Day was also used to protest against other issues such as the First World War, food shortages and employment opportunities for women.
In more recent years, it has become a celebration of women, while also highlight existing inequalities that women continue to suffer.
Is International Women's Day Officially a Holiday?
In 1917, following the Russian Revolution, International Women's Day was officially declared a holiday. Many other socialist countries followed suit and have declared it an official holiday. Although it isn't a holiday is most other countries, it is observed in some way or another around the world. In some countries, International Women's Day is combined with Mother's Day as one big celebration of women, mothers, and grandmothers.
In 1975, the United Nations officially started to mark International Women's Day, declaring that that UN members should proclaim it as a day for 'women's rights and world peace'.
How is International Women's Day Observed?
In many countries, marches are held to observe International Women's Day (IWD), while other events are organised to highlight the contribution to society. Since 1996, the UN has sought to build IWD around a particular theme. In 2019, the theme was 'Think Equal, Build Smart, Innovate for Change' while in 2020, the theme of IWD is "I am Generation Equality: Realizing Women's Rights ".
Over the years, IWD has been used to highlight other important issues such as Third World hunger, violence against women, sexual exploitation of women and girls and empowering women in positions of power and the workplace.
How Can I find out About IWD 2020 Events Near Me?
If you want to participate in IWD 2020 events, you can check out the International Women's Day Event or follow @womensday on Twitter. 
Useful Articles