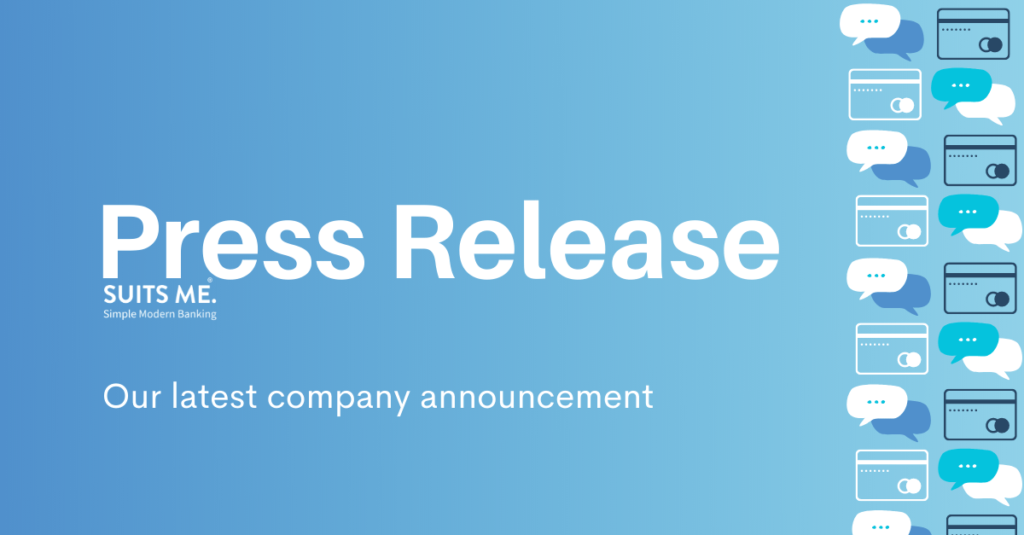 [For Immediate Release]
Fintech, Suits Me®, Hits Milestone Trustpilot Reviews Rating Excellent
Cheshire, UK: Today (8. Nov 2020), Cheshire based Fintech Company, Suits Me®, reaches their latest Trustpilot milestone of 2000 reviews. The alternative banking solution, who has specialised in providing E-money accounts since 2015, currently have a high-ranking Trustpilot score of 4.4 out of 5.
Currently, Suits Me® is experiencing growth of 229% YOY and this latest Trustpilot landmark continues to highlight the positive achievements and growing customer base that the company has achieved since previously reaching 1500 Trustpilot reviews back in August 2020.
Each Trustpilot review has helped Suits Me® to enhance their products and services in order to provide account holders with the best experience when managing their finances. Any reviews under five stars help Suits Me® to evaluate any improvements that could be made across all aspects of the company.
A Suits Me® account holder, Zoe, reviewed on Trustpilot: "Suits Me® is brilliant! As of yet, I haven't had any problems and Suits Me® has literally saved my life truly am grateful to be with Suits Me®!" 

The digital-only banking solution doesn't carry out credit checks or ask customers for proof of address when applying for an account, making it a suitable and beneficial option for individuals who have previously been denied access to an account with a high street or challenger bank.
Another Suits Me® account holder explained: "I really love the simplicity of the suits me application. It's so simple to use and yet it's very efficient. The application never freezes or malfunctions. Sending money and receiving money is so easy…" 

Kim Roberts, Marketing and Communications Director Said: "We partnered with Trustpilot as our review platform to give our customers a voice and a means for us to not only listen and respond but to continually improve our offering. We have been with Trustpilot for a year now and to have reached the milestone of 2000 reviews whilst keeping a high review score and an excellent rating during our exponential growth period is absolutely brilliant news."  
###  
Notes to editor: 
Link to Suits Me®: suitsmecard.com  
Link to Suits Me® on Trustpilot: https://uk.trustpilot.com/review/suitsmecard.com  
Contact 
Kim Roberts 
Marketing and Communications Director 
kroberts@suitsmecard.com 
07855503443 
About Suits Me®: 
Suits Me® are a hassle-free alternative to traditional banking, offering a current account with access to online banking, a mobile banking app and a contactless debit card. Suits Me® was founded in 2015 to provide a current account to customers who may have poor or no credit history, no proof of address, or struggle to open an account with a traditional bank.  
Currently operating in Cheshire, UK, Suits Me® gives people an alternative solution to a high street bank. Suits Me® do not perform credit checks and provides all their account holders with an exclusive cashback reward program.  
For more information, go to suitsmecard.com or follow us @suitsmecard on Facebook, Twitter, Instagram and LinkedIn.