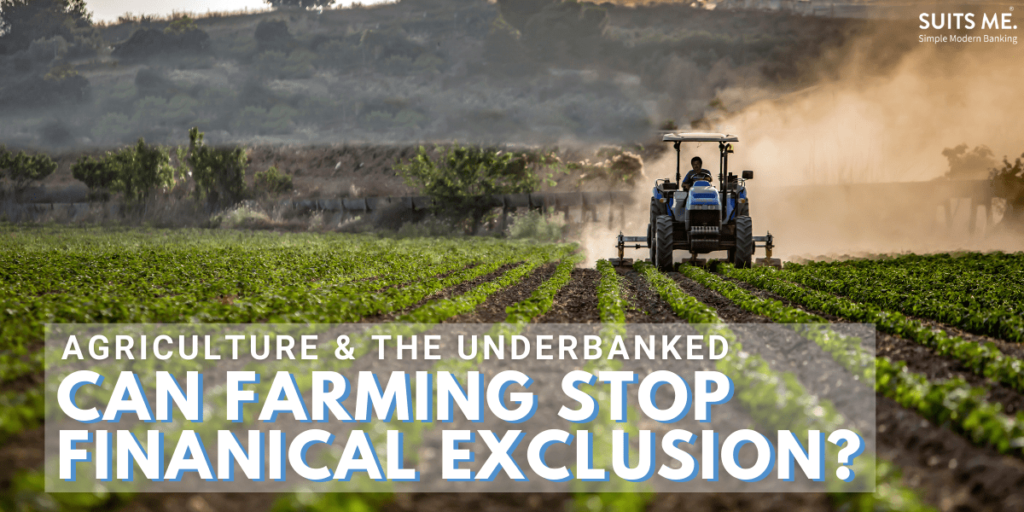 British Agriculture is still dependent on 70,000 migrant workers each year, and a substantial proportion are underbanked. Restricted from basic banking, money security and vital financial knowledge, employees might be lacking the guidance they need to cease being financially excluded. But who are the underbanked? Does the agricultural sector make do enough for them and what little steps can be taken to help them?
Who are the Underbanked?
The underbanked are those with limited access to essential financial services, including credit, insurance or, in the worst cases, even a basic bank account. The underbanked are affected by financial exclusion, a global issue where people find themselves outside of the formal financial system.
Financial exclusion affects an estimated 31% of adults in the world, and statistics from 2016 show that 40 million EU citizens didn't have access to mainstream banking. The countries with the lowest rates include Romania, Bulgaria, Slovakia, Hungary, and Poland.
Regardless of where they're from, migrant workers are at high risk of being underbanked because of how difficult it is to obtain the simplest of documents. Utility bills, bank statements or rental agreements with your name on it are particularly difficult to get your hands on if you've just arrived in a country, but they are amongst the first documents a bank requests when you apply for financial services.
Financial exclusion is a key contributor to poor economic growth, poverty, and financial illiteracy. But its impact isn't just financial – prohibited access to even low-level health services has been directly linked to being underbanked. An investigation in November 2020 found that underbanked people, including migrant workers, had been routinely refused home coronavirus tests, forcing some to make a 3 hour round trip to their nearest testing centre.
Why is Financial Exclusion Such an Issue in Farming?
Put simply, agriculture and the underbanked are fundamentally linked by the industry's reliance on migrant workers. Tens of thousands of workers come into the UK for seasonal work in agriculture each year, making them an overwhelming majority of non-family farmworkers in UK farms.
To add to that, 30% of workers in the manufacture of food, at any stage in the production, are EU migrants.
As of 2020, UK agriculture still has a massive reliance on the EU's migrant workforce. Demand for labour in British agriculture isn't met within the UK, which is why measures put in place by the last two prime ministers to curb the amount of low skill immigration to the UK frequently make exceptions for those getting jobs in farming, just because of how vital the migrant workforce is.
Owing to the sector's reliance on a migrant workforce, and the prevalence of underbanked individuals amongst them, employers in agriculture will undoubtedly meet some financially excluded employees. Commonplace employment habits from within the sector can exacerbate financial exclusion, even when all regulations and typical ethical requirements are considered.
As one of the nation's largest employers of migrant workers, those in agriculture should think about their duty in ending financial exclusion and the ethical need to help their workers bank safely.
If I Employ UK Workers, Do I Still Need to Think About Financial Inclusion?
Financial exclusion is just as likely to affect adults in the UK. Even if your workforce is made up of employees who usually resident in the UK, the chances are that some of them could be underbanked.
Exclusion can be caused by several factors, not just a lack of proof of address. It can be caused by a poor financial history or low levels of financial literacy, both of which can be beyond someone's control. Ex-bankrupts, those on IVAs, people with poor credit history and those with a misplaced distrust of banking institutions are not hard to come by.
The most recent government financial inclusion report shows that 1.23 million people in this country are totally unbanked, meaning they don't have a transactional bank account. As an employer of a majority migrant workforce or not, you will come across them.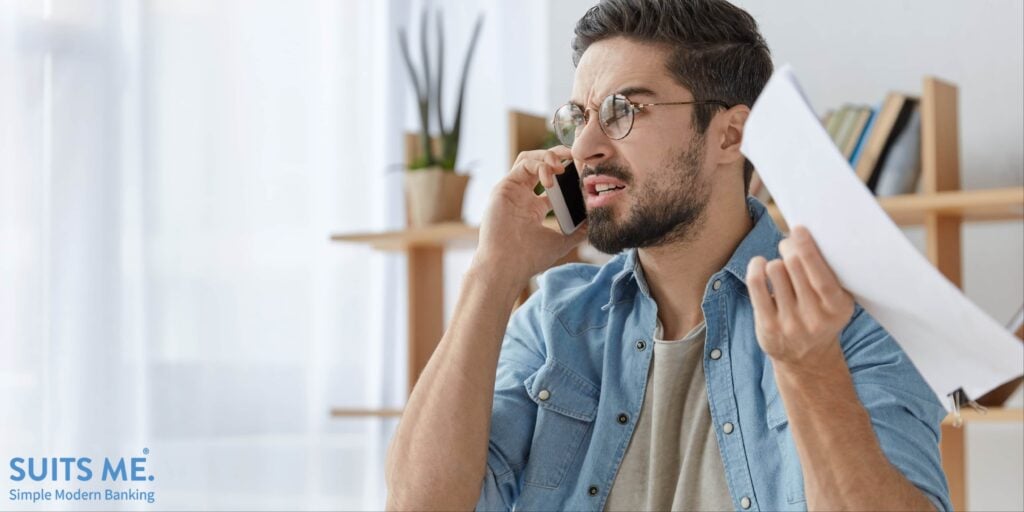 What can Employers do to Stop it?
At Suits Me®, we speak to many companies who still pay cash to their workers, the first thing we suggest is to stop cash wages. If cash in hand is still an integral part of your payroll, it's less than ideal if you're trying to lower your financial exclusion footprint.
Whilst paying your workers in cash might be legal, you must be sure of their individual worker's circumstances so they can securely manage their money with the help of modern banking services. Cash wages reinforce any unfounded prejudices amongst workers modern and mainstream banking providers aren't to be trusted.
Instead of depositing their cash, we've found with conversations with our business partners that many underbanked employees will instead use cash for all day to day payments. This puts staves off safe saving, building a credit score and having the peace of mind to know their wages aren't a theft risk.
The Role of the Gangmasters & Labour Abuse Authority
All farming employers will know they must be licenced by the GLAA, whether they supply their own workers or get them through a recruiter.
The GLAA (Gangmasters & Labour Abuse Authority) aims to prevent worker exploitation and protect vulnerable workers at risk of abuse from criminals and modern slavery. But what you might not know is following their advice to the letter doesn't only help minimise those risks – you can get all the tools and recommendations needed to help your underbanked employees.
The GLAA licence gives you advice and support to ensure your workers receive fair treatment, pay, benefits and conditions they are entitled to, giving you and them the tools required to get out of financial exclusion.
Payroll cards are often suggested as a way to move away from cash and give the best of both worlds – candidates finally get access to safe banking and employers to get to do the ethical thing by ending unnecessary exclusion.
The cards are debit cards linked to a personal online banking account, allowing underbanked employees to get all the perks of modern banking without jumping through hoops to open an account. As they don't offer credit services or overdrafts, proof of address and credit checks are not required.
This adds a minor step to an employer's enrolment process and, since all payroll cards are linked to an everyday banking account, doesn't mean you have to adapt any payroll systems in place to pay workers.
About Suits Me®
Suits Me® helps numerous business partners in the agricultural sector who want to give their underbanked employees a modern banking experience that keeps their wages safe and streamlines the payroll process as a whole.
Our aim is to help eliminate financial exclusion in the UK, so we do all we can to make opening a Suits Me® account easy for businesses and account holders alike. Our partners get access to a free employer portal where they create a new account for a new starter in moments.
Suits Me® account holders will get a free contactless debit card with their award-winning account, as well as customer services help in their language from our multilingual customer care team.
If you want to know more or would like to register your interest please contact us.
Related Posts