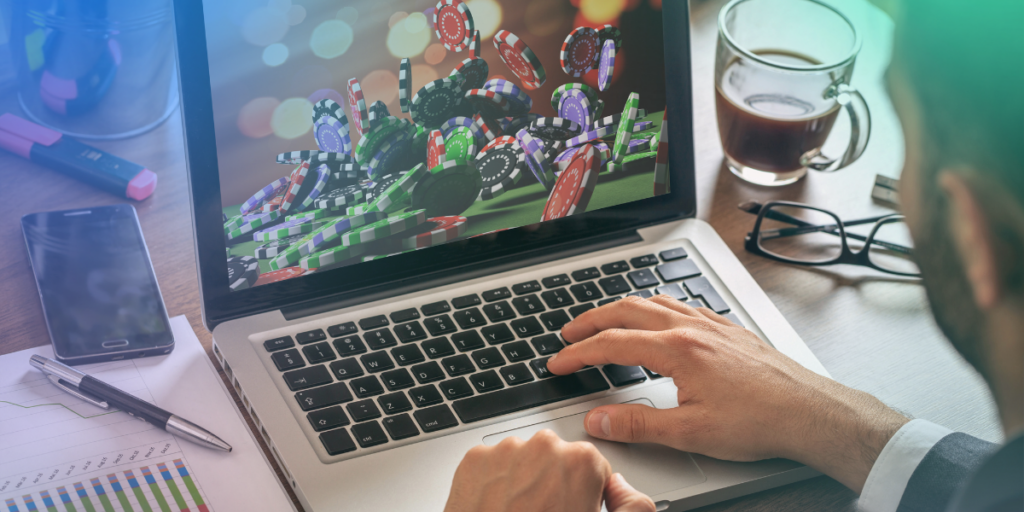 The odds are not stacked in your favour if you try to combine day-to-day banking needs with gambling! Have you considered opening a separate gambling account? If you have, Suits Me can help.
Are you gambling responsibly?
Be Gamble Aware has the following advise as a rule of thumb for gambling responsibly:
Don't think of gambling as a way to make money
Set a money limit
Don't gamble when you're upset or stressed
Don't drink or take drugs when you gamble
Only gamble with money you can afford to lose
Facts
The stark facts make reading uncomfortable, and if you want to control what you're spending on gambling, a completely separate Suits Me gambling account may be your solution.
Money and mental health confirmed that you're three and a half times more likely to have money problems if you have mental health problems.
So before things spiral out of control….take control with a Suits Me account.
A separate online bank account will help you manage your money and limit your spending. With quick and simple online applications you will be in control.
With no option to go overdrawn you can ensure that you won't end up in debt due to gambling.
Benefits of a separate Suits Me gambling account
Quick online application.
Debit card delivered in 3-5 days.
No credit checks.
Simple selfie upload options.
cashback on hundreds of purchases.
Won't interfere with day-to-day standing orders or direct debits.
Helps with budgeting.
No facility to get into debt.
What have the book makers got to say?
The big players in the industry like Betfred and Paddy Power take responsible gambling very seriously.
Paddy Powers' message is clear "let's keep this fun" With a Suits Me account you can set aside an amount each month that's within you're budget. So whether it's Red Rum, Liverpool Fc or your lucky numbers….We bet you'll feel much more in control with Suits Me.
Bet 365 online app a Tools page that offers practical tips to keep you in control and continue with the message: keep things fun.
Big Events for the rest of 2022
To help you start budgeting and planning for the next big events of 2022 The Punters Page has got you covered. With all the highly anticipated sporting events listed, you can plan and budget with a Suits Me account. You can keep track of your winnings and losses really easily and you won't be disturbing your day-to-day household outgoings on a flutter. So get planning before the new season starts!! You never know what's going to come in!! With a Suits Me Account you can have:
Your account opened instantly
24-hour access to your account
Cashback on many purchases
Immediate control of your spending.
If you refer a friend we will give you cash! There's no limit to how many you can refer.