Looking for a new card? Look no further than Suits Me®, the personal account that suits you!
Open a Suits Me® account with no credit checks or ID today in as little as 3 minutes and receive your debit card in 3-5 days to start using your local ATM.
Download our app: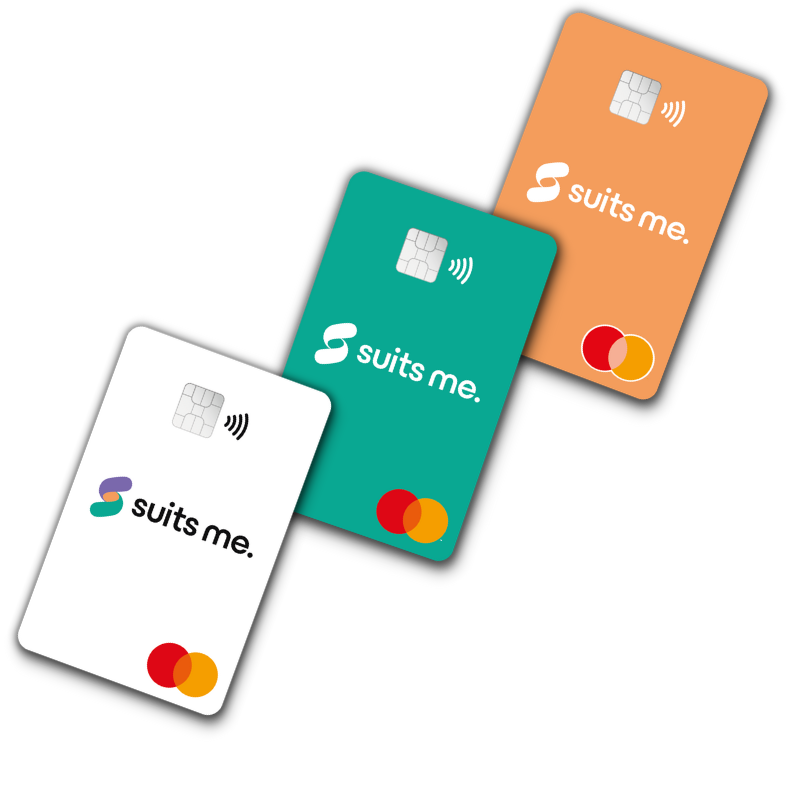 What is a debit card?

When you open a Suits Me® e-money account (like us!), you'll be issued a debit card.
A debit card is a type of payment card that allows you to make purchases in-store, online or over the phone. Rather than relying on cash or cheques, money is taken from your account directly.
You can also withdraw cash and check your balance at ATMs using your PIN.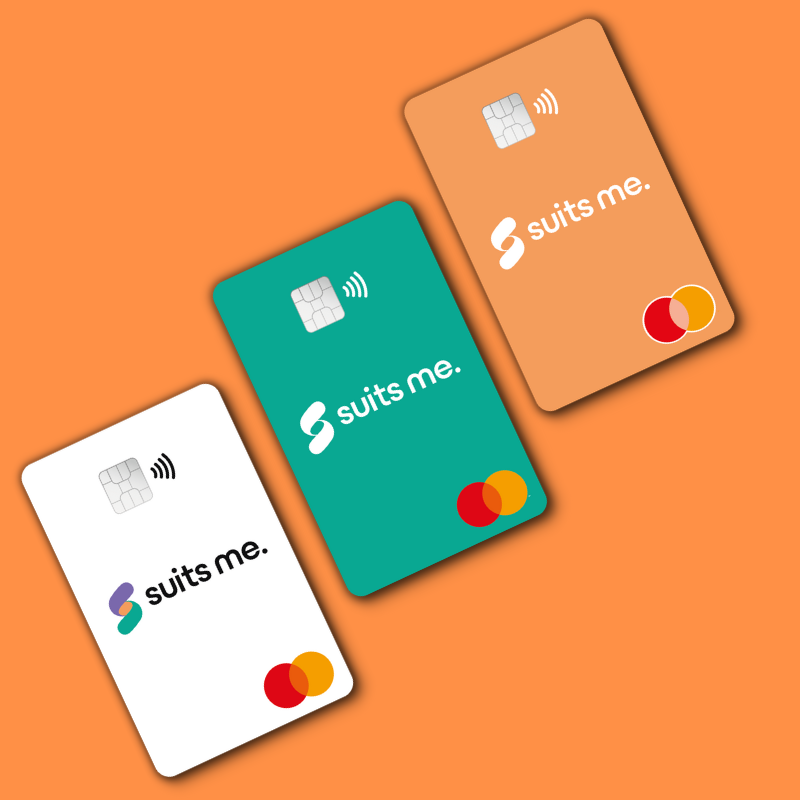 Choose an account
Select your account type and complete the online application in 3 minutes.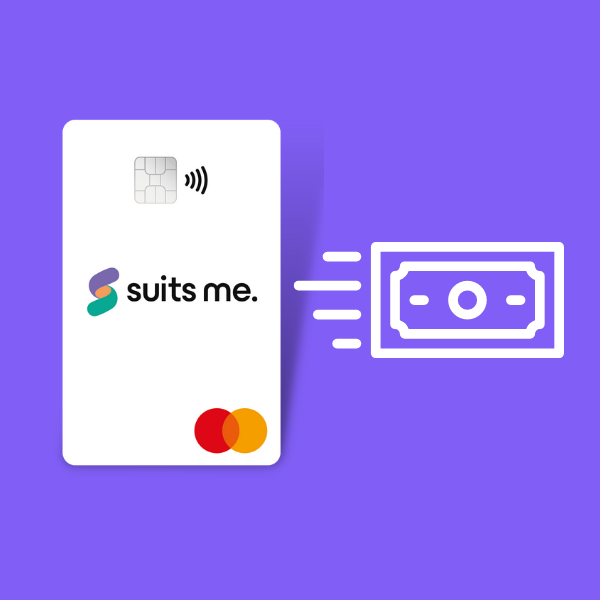 Load your account
Add money via transfer, wages or cash topup.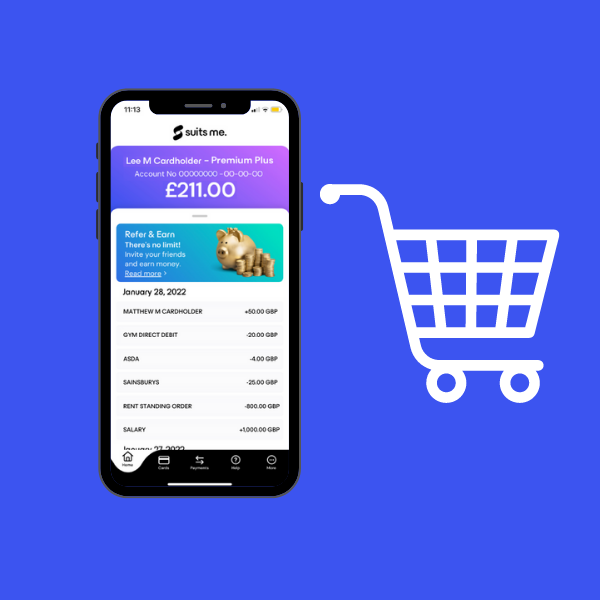 Use Suits Me® everyday
Get cashback on your everyday shopping.
Suits Me® Account Features
Once you open your account you will have access to all of our amazing features:
Current account
Saving & budgeting
Google Pay (coming soon)
Samsung Pay (coming soon)
Apple Pay (coming soon)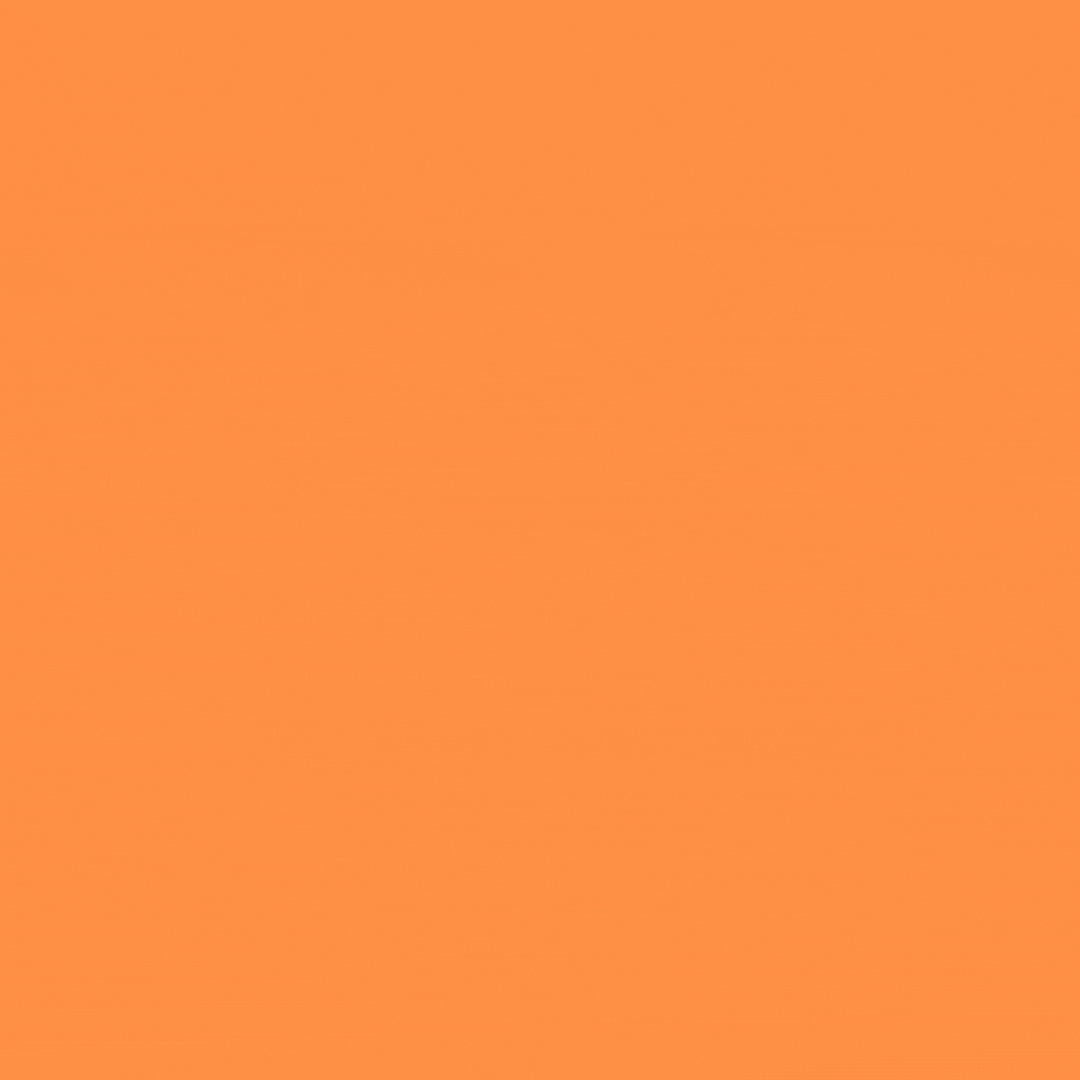 Easy Application Process
Opening your Suits Me® e-money account is as easy at A-B-C, all you need is a selfie and one of the following ID:
Passport
Driving License (British)
National ID Card (European)
All you need to do is fill out our application form, upload your live selfie and accepted Id and you will get your account number and sort code in as little as 10 minutes, with your debit card arriving in 3 – 5 working days!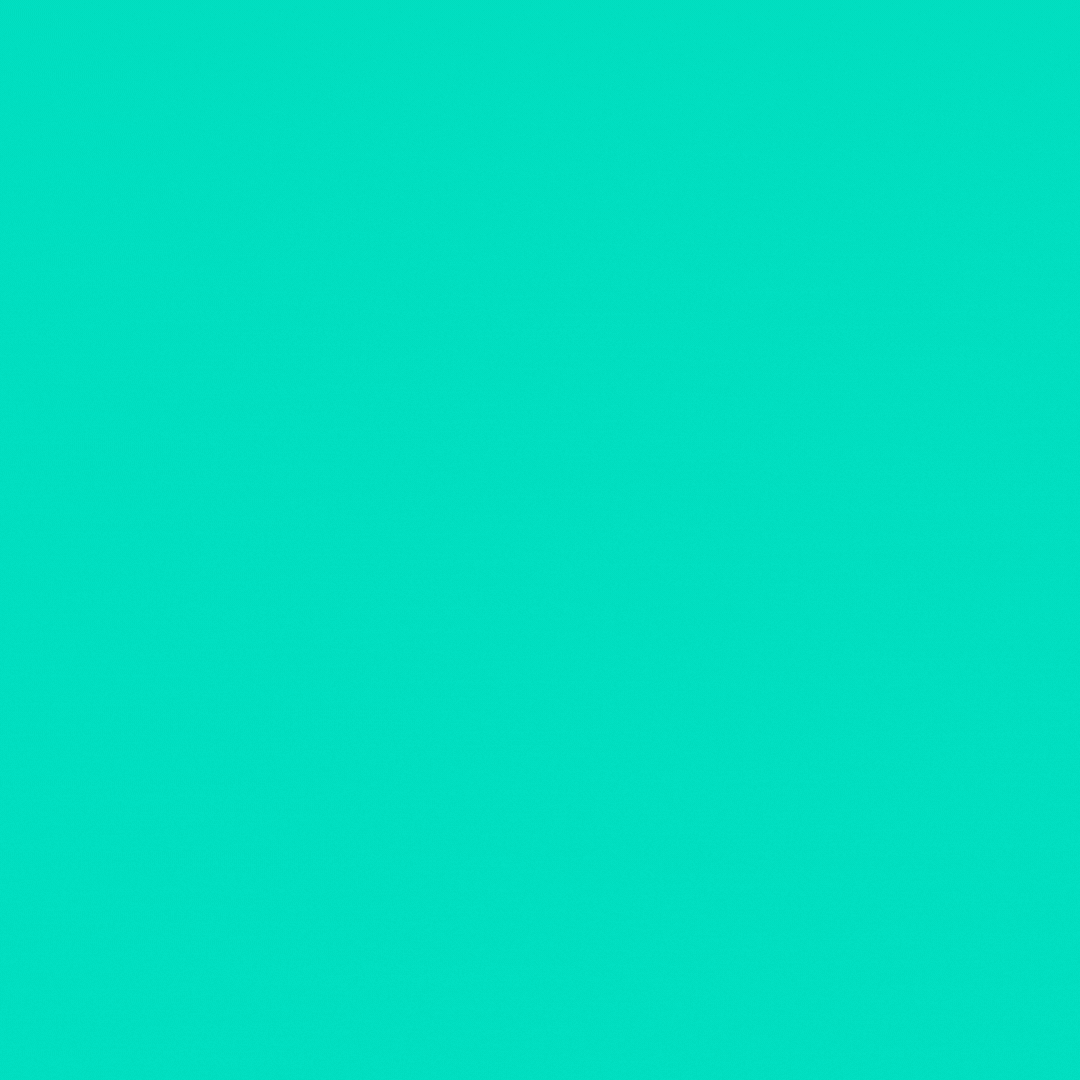 Open your account in less than 3 minutes today and receive your card in 3-5 days!