Open a UK current account
With a Suits Me e-Money current account, you'll have full access to your money 24 hours a day, 7 days a week, allowing you to stay in control of your money and account with real-time notifications.
Suits Me is the personal account that suits you. We're a prepaid debit card provider offering banking like features that allows you to successfully manage your money with ease.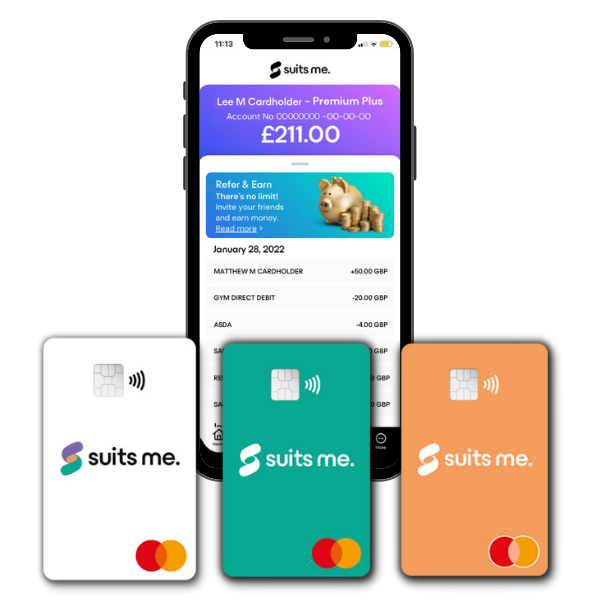 Open your Suits Me account in 10 minutes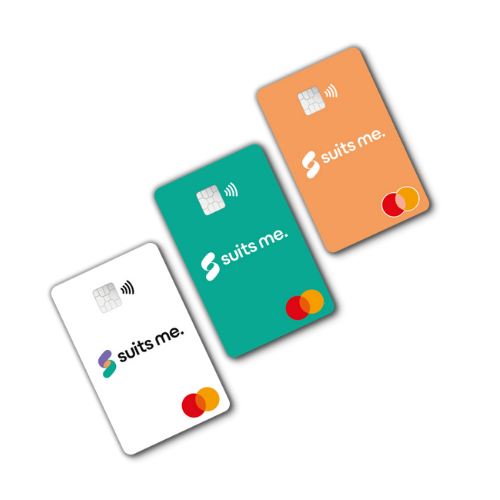 1. Apply
Pick which account suits you best, and fill in our online application form.
We have three account options – 'Essential', 'Premium' and 'Premium Plus'. You can find the account details on our Pricing page.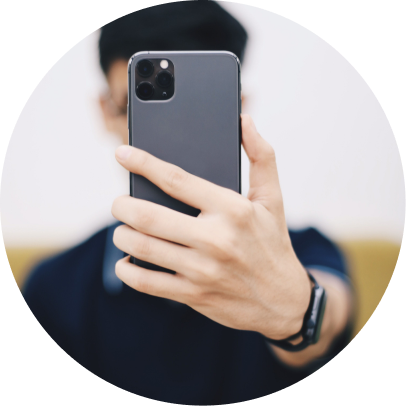 2. Verify your identity
To ensure that your application is complete, we will need to verify your ID – don't worry, this is not a credit check! All we need is a selfie and a picture of your Passport, Full UK Driving Licence or National ID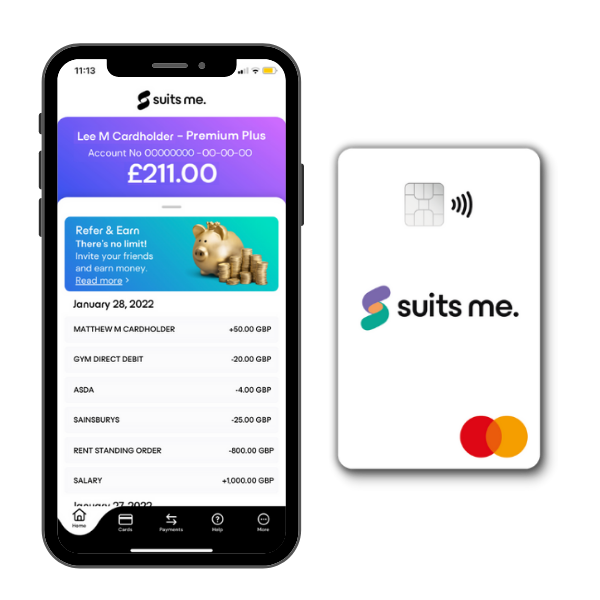 3. Congratulations
Your Suits Me application is now complete. You will receive an email confirming your account details, along with information on how to access your online banking.
And of course, your new contactless Mastercard® debit card will be with you in 3-5 days.
Suits Me e-money current account features
Current Account
Mobile Banking App
Debit Card
Bank Transfers
Direct Debits
Standing Orders
Saving & Budgeting
Google Pay (coming soon)
Samsung Pay (coming soon)
Cashback Rewards
Anyone Can Open a Suits Me Current Account
A Suits Me E-money Current Account is currently available to anyone in the UK who is aged 18 or over with 99.8% of applications accepted.
If traditional high street bank accounts don't suit your needs, for example:
If you have a poor credit history,
You are a UK national who has lived outside of the country and are moving back (Expat) or,
You are a migrant worker coming to work in the UK
Or if you simply want a secondary account
Whatever your situation, we are here to help with your banking and money management needs.
No Hidden Fees
We are very transparent at Suits Me and don't hide any of our fees within the small print. You can easily view all the costs associated with a Suits Me e-money current account and debit card by viewing our costs page.
No Credit Checks
Past credit problems such as IVA, CCJs (county court judgements), defaults or declared bankruptcy won't be a problem when applying for a Suits Me e-money current account and Mastercard® Debit card as we don't perform any credit checks.
Useful Information
Please Note: Suits Me is not a bank. It's an alternative banking solution with an e-money license. Providing features, functions and services that are either the same as or similar to that of a bank. Suits Me do not offer a credit facility in any form. Read more about how your money is protected on our Protected Accounts page.