A bank statement is a comprehensive list of your transactions made in the last month, breaking down exactly how money has moved in and out of your account.
You can access your monthly Suits Me banking statement from your online banking account or your mobile banking app. You can also set up a monthly email so you're reminded when your latest statement is available.
Here's how to find yours.
Where to Find Your Suits Me Account Statement
You'll find your latest statements on the My Account page of your online banking account or the Recent Transactions page of your mobile banking app. From there you can access your historical statements going back to the opening of your account.
The statements show all the transactions that have been made, including any purchases and bill payments being taken out as well as wages, payments and cashback rewards being put back in.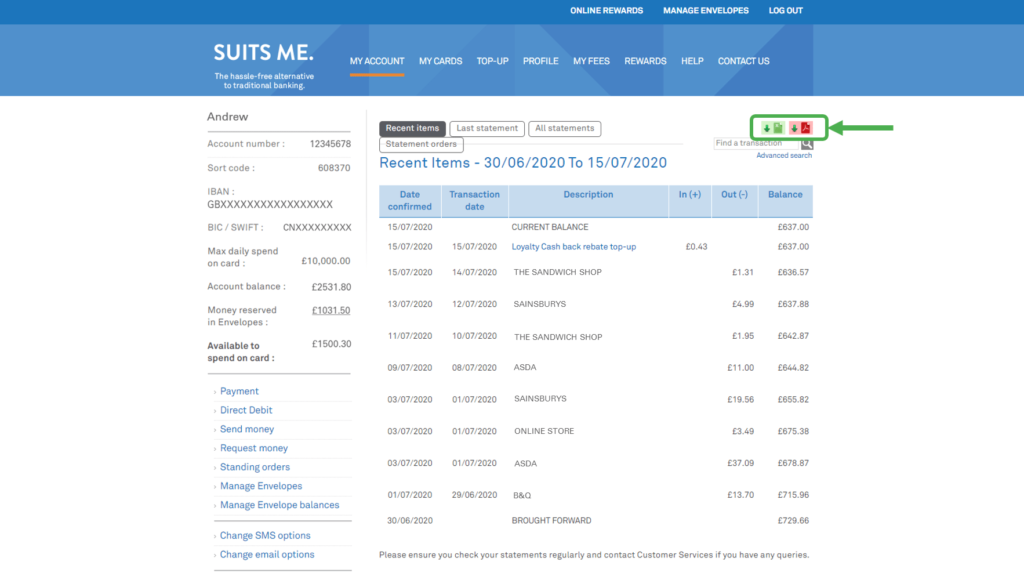 If you want to save a copy, you need to log in to your online banking and click the green button, if you want an excel spreadsheet version, or the red button, if you want a PDF.
If you want a paper statement or a statement between particular dates, you need to click on Statement Order button. From there you can pick a date range for your new statement and decide whether you want it as a download or posted to your registered address. There is a fee for posting paper statements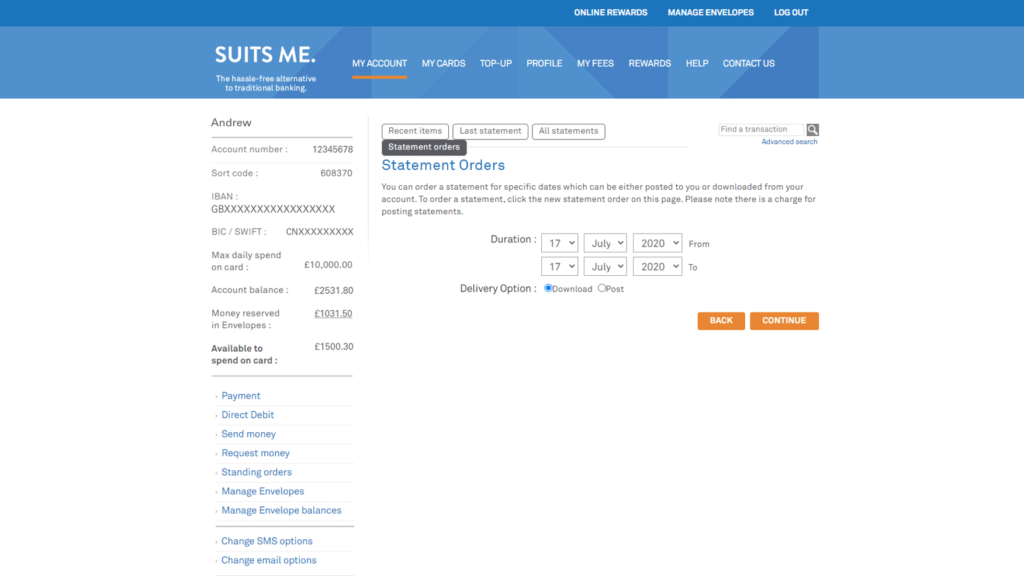 Environmental Concerns
Suits Me is an environmentally conscious company. Before printing out a statement or asking for one by post, we ask you to think if you really need to. You can keep track of your budgets using your Suits Me online banking account and mobile banking app where we'll save all of your statements for you.
If a company or organisation has asked for a bank statement as a secondary proof of ID, ask them if they'll accept a PDF before sending them a paper copy.
Useful Information