Logging in to your online money account
How to log in to your Suits Me® online money account
Before you are able to log in to your online money account, you will first need to open your account.
You can log in to your online account via the website to be able to start managing your money, your way, as soon as you've received your contactless Mastercard® debit card. The only things we need from you are your:
Username
Password
Date of birth
Your 4-digit passcode
We will not ask you for other details, such as full addresses or PINs when you log in.
Suits Me® online account log in page
Log in using your username and password
Upon opening your account and setting up your online account, you will have received your username and created a password. You will then need to enter these along with your date of birth to proceed to the next stage.
Please Note: We never ask for your password over the phone, but we do ask you to change your password on a regular basis to keep your account safe and secure
Enter a proportion of your passcode
When you try to log in, you will need to enter a proportion of your 4-digit pin that was chosen when you set up your online account.  You will now have to enter the two requested characters and click 'Confirm'.
This is the last step before logging in.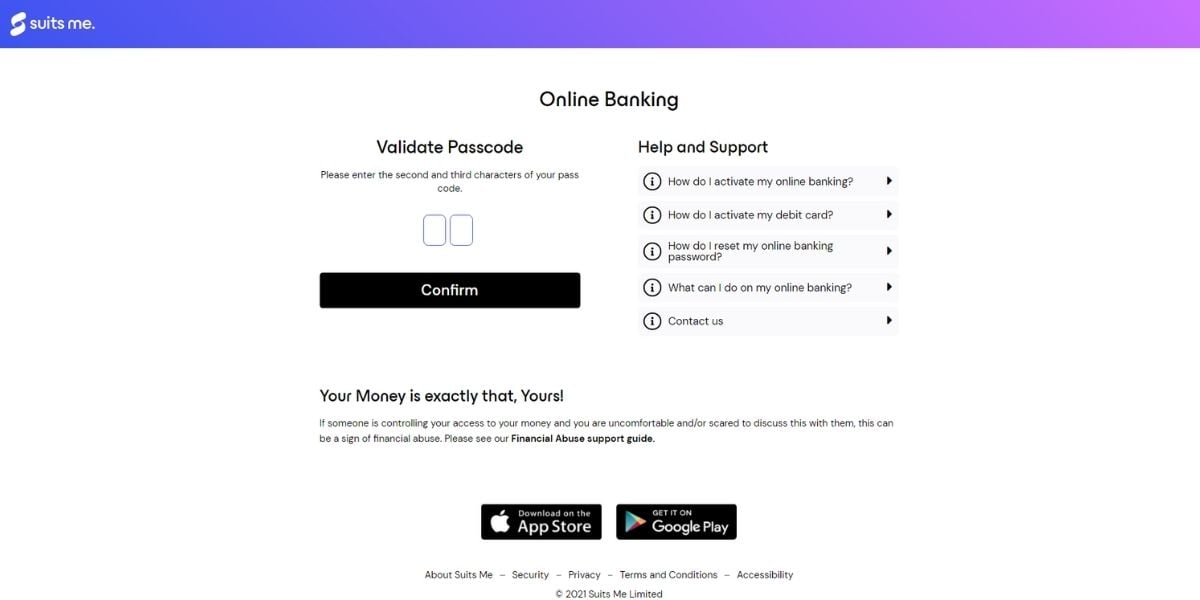 All done
After following these steps you can use your online account account as normal. You can do this as soon as you receive your Suits Me® card (within 3-5 working days of opening your account).
Useful Information