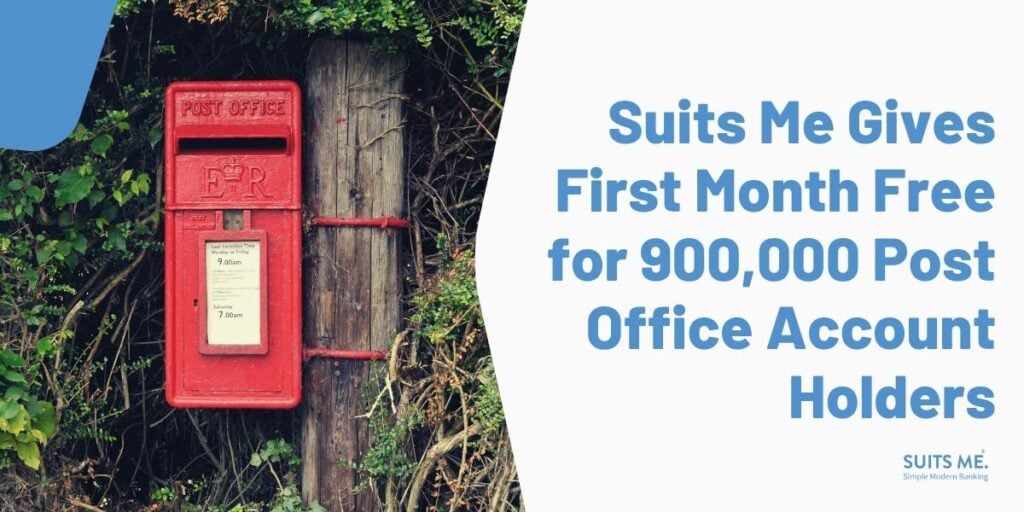 The Post Office has announced the closure of their Card Account (POca) leaving 900,000 people without access to their money from November 2021.
(Feb 11. 2021, Cheshire, UK) With the contract between the Department for Work and Pensions (DWP) and Post Office coming to an end in November 2021, the Fintech, Suits Me®, offers all those affected an alternative way to manage their benefits, tax credits and pension.
The DWP will no longer allow new benefits or pension claimants to collect their payments via POca Accounts and will be phased out over the next few months. Their alliance has existed since 2003, however, the financial service has been deemed "poor value for taxpayers" by the pension's secretary, Thérèse Coffey.
The closure of these accounts means thousands will need to find a new way to manage their payments which is where Suits Me® can offer support. Suits Me® understand that those impacted will need a quick and easy banking solution, where there is no disruption to their benefits payments and can be managed from the comfort of their home – a particularly important factor during the pandemic.
Richard Lynch, Managing Director, said:
"During this already stressful and difficult time in our lives, we wanted to ensure any Post Office cardholders can easily secure a new reliable way of receiving their benefits, without any upfront costs. To help remove any potential financial barriers we're also giving those affected their first month for free." 
In 2020, the award-winning, alternative banking solution experienced a year of record growth despite the coronavirus pandemic and the fintech continues to expand their range of products and services aimed at those who would typically struggle to open a high street bank account.
All Suits Me® account holders receive an e-money current account, complete with a contactless debit card, online and mobile banking, an exclusive cashback reward programme and a wide range of banking features so they have the tools to effectively manage their money and finances.
All POca Account holders will qualify for a refund of their first load fee and first monthly fee (£4.97 or £9.97 – dependant on which type of account is chosen), after receiving proof of having a Post Office Account.
###
Notes to the Editor: 
Snapshot of an Average Suits Me® Account Holder  
65% of account holders are male 
Average age: 25-34  
Nationality: English, Romanian, Bulgarian, and Polish   
Customer Values: Transparency, Honesty, Integrity, and Reliability  
Links    
Link to Suits Me®: suitsmecard.com    
Contact    
Kim Roberts   
Marketing and Communications Director    
kroberts@suitsmecard.com   
07855503443   
About Suits Me®:    
Suits Me® are a hassle-free alternative to traditional banking, offering a current account with access to online banking, a mobile banking app and a contactless debit card. Suits Me® was founded in 2015 to provide an account to customers who may have poor or no credit history, no proof of address, or struggle to open an account with a traditional bank.     
Currently operating in Cheshire, UK, Suits Me® gives people an alternative solution to a high street bank. Suits Me® do not perform credit checks and provides all their account holders with access to their exclusive cashback reward programme.     
For more information, go to suitsmecard.com or follow us @suitsmecard on Facebook, Twitter, Instagram, and LinkedIn.