We've Reached a Milestone of 1000 Trustpilot Reviews!
Our Trustpilot reviews are from YOU! Our customers. We thank you all very much for taking the time to write reviews of us. Each one means a great deal to us and also helps us to better our products and services to all of our customers.
In celebration, we did want to blow up a number 1000 helium balloon and celebrate this achievement with all of the Suits Me® Team. However, due to the Coronavirus pandemic our entire team are working from home (safely and securely), this is on hold until we are back in the office.
Trustpilot Reviews
Below are some of the reviews that we have received from our customers over the last month (April 2020).
Want to see more of our reviews? Read more on our reviews page or on our Trustpilot page.  

– " This is the Best online Bank!!!! "

Since opening my Suits Me® account they have been faultless. Great customer services and a brilliant online banking app.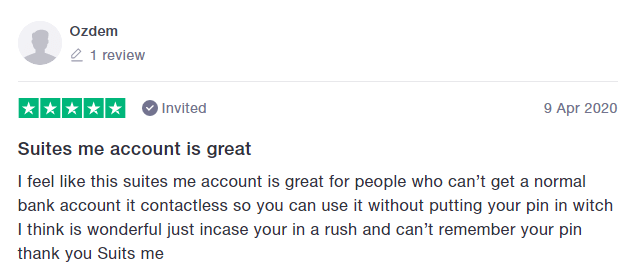 – " I feel like the Suits Me® account is great for people who can't get a normal bank account. The card is contactless so you can use it without putting your pin in which I think is wonderful just in case you're in a rush and can't remember your pin. Thank you Suits Me®. "    

– " Perfect banking. "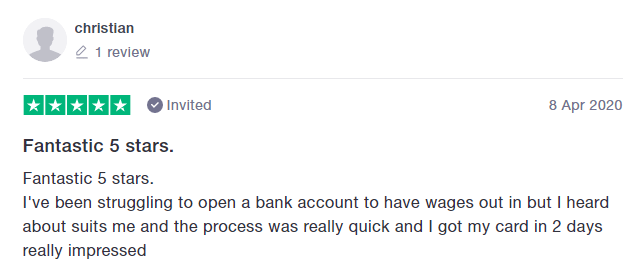 – " Fantastic 5 stars. I've been struggling to open a bank account to have wages put in but I heard about Suits Me® and the process was really quick and I got a card in 2 days. Really impressed." 

– " I love how easy it is to get in contact with the bank and how the helpline is immediate. Easy to access and is going to help me to become a better bankers. It really does Suits Me® and I love everything about this bank. "    

– " Staff are very friendly and helpful. Great service. "     

– " Quick and easy application and setup, received my card in a few days. Good service. " 
Suits Me®
Not a Suits Me® customer but want to know what all the fuss is about?
About Suits Me®
Suits Me® is an award winning leading provider of alternative banking. Suits Me® is perfect for those who are unable to, or find it difficult to get an bank account with a high street bank. No proof of address is required and no credit checks are undertaken to open a Suite Me account.
Open a Suits Me® account today within 3 minutes and instantly receive your sort code and account number and instant access to your online banking and mobile banking app to start managing your money. Once your account is open, you'll receive your Suits Me® debit card in the post within 3-5 working days.
Suits Me® online banking and mobile banking apps comes with a whole array of banking features including managing direct debits, setting up standing orders, UK and International bank transfers and more.