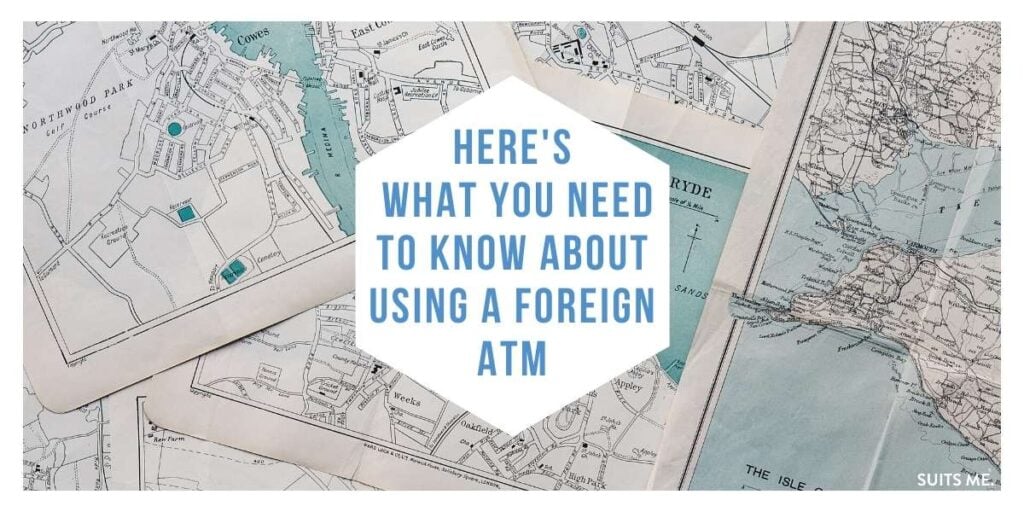 Using an ATM while abroad can be a very convenient way of getting your hands on some foreign cash and carrying large sums of cash with you whilst travelling isn't advisable for security reasons. Therefore, withdrawing money using your debit card from foreign ATMs is an excellent option to have.
However, as convenient as it is, there are several things to consider before using your debit card abroad to withdraw cash. For example, one piece of advice is to use a debit card rather than a credit card to withdraw money from an ATM. Taking out cash using your credit card can lead to high-interest charges on cash advances from your card issuer.
In this blog post, discover some additional things you need to take into account when using an ATM abroad.
Are You Getting the Best Exchange Rate?
If you have used a foreign ATM before, you may be familiar with the option of being charged in your home currency or in the local currency of the country you are in.
By charging you in your home currency, the ATM operator will conduct what is known as Dynamic Currency Conversions (DCC). A DCC transaction will show you on screen how much money you will pay in your home currency for the withdrawal.
However, this also means that the local operator sets the rate of exchange. DCC can be an option that looks appealing as it lets you know exactly how much is coming out of your home account. It has been found that DCC can also result in you paying a higher charge for the conversion.
To avoid paying a higher exchange rate, you should always take the option of withdrawing your cash in the local currency. That way, the card issuer will set the rate, such as Visa or Mastercard, and will be more competitive.
Give Your Banking Provider a Heads-Up
If you are travelling abroad and intend to use ATMs while in another country, it may be a good idea to let your bank know in advance. If the bank notices that your debit card is being used in another country, this will set off a fraud alert.
Your banking provider may assume that your card has been stolen and could immediately put a freeze on it if they notice it would be suspicious activity.
A quick call to your bank to let them know when you are travelling and where you're heading, will make sure that any activity that appears out of the ordinary can be easily explained.
Stick to Trusted Providers ATM Providers Whilst Abroad
Although your bank may not have branches abroad, there is a good chance that they will be affiliated in some way to major banks in other countries. Where possible, you should use ATMs operated by these banks.
For a start, independent operators tend to charge higher fees and may be more challenging to deal with if something goes wrong, such as your card been swallowed by the ATM. It is also advisable to use a foreign ATM during the bank's regular operating hours. That way you don't have to wait until the next day if any problems arise.
👉 To find out more about protecting your debit card whilst abroad, check out our guide on 3 Debit Card Scams You Need to Watch Out For
Related Posts