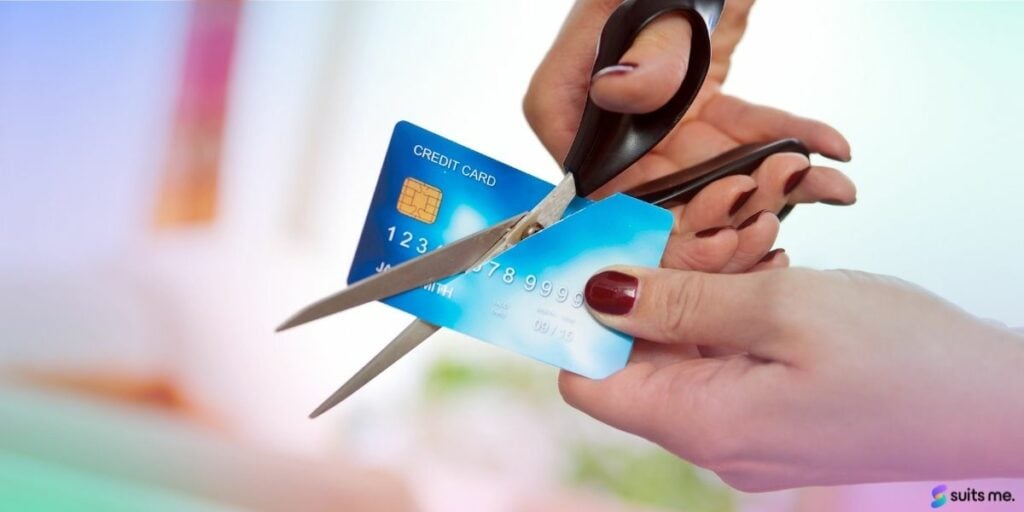 Racking up credit card debt can happen a lot faster than most people anticipate. The concept of buy now, pay later may seem like a good idea at the time, but if you're not careful, spending can become uncontrollable. If we don't pay off the entire balance by the due date, we face the prospect of paying enormous amounts in interest.
Having a credit card can be incredibly useful. However, many people these days have more than one and often quite a few store credit cards. It then becomes a juggling act in an attempt to avoid missing payments. If you've had enough of the credit card roller coaster and want to downsize your collection, here is a quick guide that explains how easily you can cancel a credit card. 
Is Cancelling Your Credit Card the Only Option?
Before you grab the scissors and start cutting up your credit cards, consider all of your options. Having a credit card can be a positive thing, especially if you are trying to build a good credit score. If you can control your spending, it is a good idea to keep just one credit card. Keep the oldest of your credit cards with the lowest interest rates and fees.
Cancelling a Credit Card
If you're determined to cancel one or more of your credit cards, there is a procedure you will have to follow.
Contact the customer service centre for each of your cards – Before you start your credit card purge, it's a good idea to know what to expect. Contact the customer service department for each of your cards and find out what you need to do to cancel each card. Some providers allow you to do this online, while others may insist you visit your nearest branch and cancel the cards in person.
Redeem Your Rewards
Many credit cards have some type of rewards scheme, and it can take a while to gather up all those points. Redeem as many of your awards as you can before cancelling your card.
Pay Off Your Balances
You won't be able to cancel your credit card until the balance has been paid off in full. If you have multiple cards, see if you can transfer some of the balances to a single card so that you only have one to manage. If you can't do this, speak to your primary financial institution and ask about consolidating all of your credit card balances into one card.  
Confirm Your Intention to Cancel Your Credit Card
Call your bank, send them an email or letter, or visit your local branch and fill out the paperwork needed to cancel your card. Make sure you are given some type of confirmation that you have started the process and confirmation once the process is complete. 
Check Your Credit Report
When you cancel a credit card, this will be reflected in your credit report. Make sure you check this as an additional confirmation that you have indeed cancelled your credit card.
Dispose of Your Card
Whether you choose to burn your card or cut it up with a pair of scissors, make sure it is correctly disposed of. If you attack the card with scissors, cut through all the sections that contain your information. It's also a good idea to throw the card away in pieces so that no one can put them back together again.
If you've gone through all the trouble of paying off your credit cards and cancelling them, avoid getting another card for a while. Once you find you can survive without your credit cards, you'll find it easier to take control of your finances. If you decide to get a new credit card sometime in the future, stick to just one to avoid falling into the same trap again. 
Related Posts