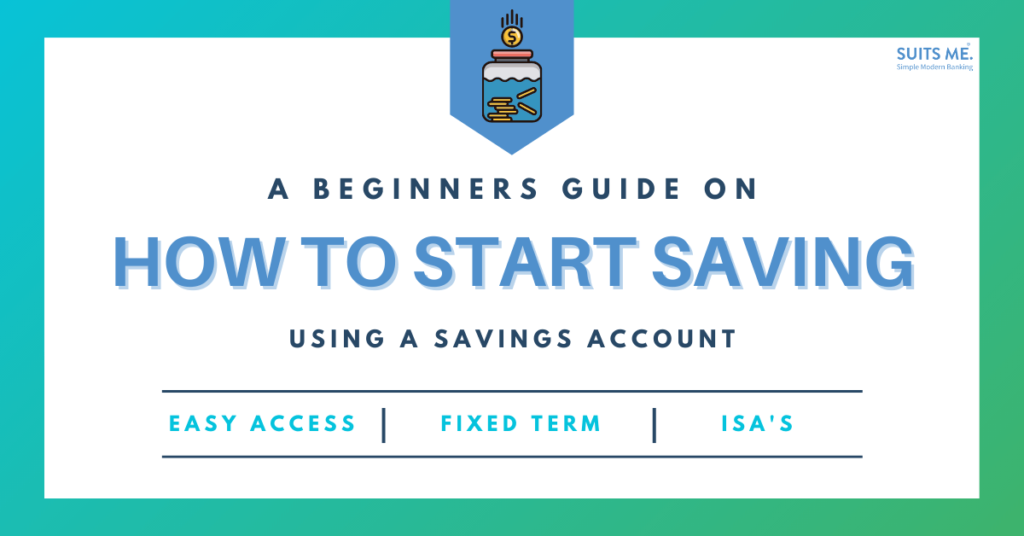 ISAs, lifetime ISAs, fixed savers, regular savers, investment savers – you're spoilt for choice when you want to start saving. If you've only just opened your first current account though, it can be daunting to be told to open a second savings account right away.
Here's a quick guide going through the different sorts of accounts, so you know a bit more before you make your decision.
What's the Point in Opening a Savings Account?
Savings accounts supplement your everyday current account. You wouldn't make regular purchases with this account, instead, you'd put money into it when you're trying to save up, in this time it would also gain interest.
Having a second account for your savings makes saving money easier and means your money can increase in value without doing anything at all. It also removes the temptation to spend it all in one go when it's easily accessible.
However, the massive variety when it comes to savings accounts does make it a lot more difficult than it needs to be, making it tempting to ignore the whole concept of saving and try and get by with one account for as long as you can.
So, Suits Me® have done the research for you and have written this post to help you get your head around savings. We'll tell you how savings accounts work, what the differences are between the various sorts of savings accounts available, and if they're right for you.
Why Does my Money Increase in Value in a Savings Account?
Your money gains interest at a higher rate in a savings account. Interest is where your money grows in value over time. The amount you can earn is based on the current interest rate (set by the Bank of England), the amount you've put in the account and how long you've left it in there.
Banking providers will reinvest their account holder's money and redistribute the profits in the form of interest among their accounts, however, you usually don't have to worry about this, as an account holder you won't see any of this and the amount in your savings account will never change. All you'll see is a gradual increase of interest in your account balance over time, plus any funds you will add to it.
Your money is also protected by the Financial Services Compensation Scheme, but more on that later.
Whilst many regular current accounts with banks offer interest, the rate (sometimes referred to as AER) will be a lot lower so your money won't increase in value that much. Savings accounts generally have a higher interest rate.
Are Savings Accounts and ISAs the Same Thing?
Let's get one of the most confusing aspects of savings out of the way. Are savings accounts and ISAs (individual savings accounts) the same thing? We think this deserves its own section.
The quick answer is no – whilst they're both savings accounts, they both have their own unique features. The main difference between the two is that you pay tax on the interest earnt in a normal savings account, but you don't on the interest earnt in an ISA.
In a normal savings account, the interest you earn is subject to income tax. As a basic rate taxpayer, the first £1000 of interest you earn is tax-free, it's £500 if you're a 40% taxpayer.
In an ISA, you don't pay any tax, but you can only deposit a maximum of £20,000 a year. Once you've used up your £20,000 allowance, you'll need to start using another account. Most banking providers will tell you when you're near this limit and how much you have remaining.
Because of how appealing a tax-free ISA is, they tend to have stricter rules. Minimum deposits and starting balances, maximum withdrawals before a set time and early closure penalties can all be applied to ISAs much more regularly than they are to traditional savings accounts.
To summarise, ISAs are excellent for people who don't mind putting money aside for a long period of time who would benefit from their tax-free qualities. Other people who might dip into their savings every so often, or realistically won't go over the £1000 interest allowance, might want to consider opening a normal savings account instead.
Now we've got that out of the way, lets look at the other types of account you can get.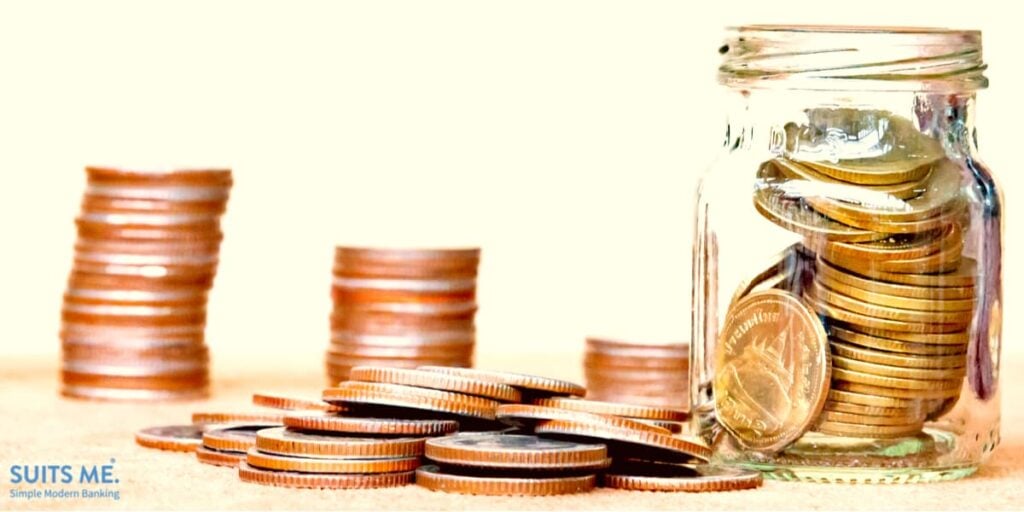 The Different Types of Savings Accounts Available
Even once you get your head around the differences between ISAs and savings accounts, you then have to choose between the specific types of these accounts you would like to go for. Let's go through the most common options in a quick-fire comparison*.
Easy Access Savers
This type of savings account is popular with many savers. They let you easily move funds from your current account to your savings every month and, just as easily, move funds back again when you need it.
They don't have as high an interest rate and are perfect for rainy day and emergency savings.
Notice Accounts
Notice accounts are different in that you need to let the banking provider know when you want to move money in advance. This means you might be granted higher interest rates, but you won't be able to withdraw funds without up to 90 days' notice.
If you don't mind waiting to access your money and you're in it for the competitive interest, this may be a perfect option.
Regular Savers
These accounts require regular deposits to stay open, meaning you'd probably have to set up a standing order to send money from your current account to your savings account once a month.
Like notice accounts, they'll also limit your withdrawals but the overall stricter rules mean you might earn an even more competitive interest rate so your balance will increase in value even more than the savings accounts we've previously mentioned. Once the set period is up, usually 12 months, you'll be able to stop the regular deposits.
Fixed Term Bonds
These accounts are perfect for those who are confident they won't have to dip into their savings and to whom interest rates are very important. The accounts offer fixed interest over a set period of time, usually the highest rate a banking provider can offer so you can save up the most possible.
However, these accounts come with the strictest rules too. For example, you can't make additional deposits or withdrawals before the time is up – which could be up to 5 years. If you want to make a withdrawal, chances are you'll pay a substantial penalty.
These are the most common varieties of savings accounts, but there are plenty of others to choose from, including lifetime ISAs, help to save ISAs and stocks and shares savings accounts.
Each of these have their own pros and cons and it's worth checking your banking provider's website for further details, remember to read the terms and conditions to ensure there are no fees or penalties if you need to withdraw any funds. If you've only just thought about saving though, these should help give you a rough idea of what to look for.
*Banking providers might have a different name for each of the above, but they usually offer their own version.
Important Things to Lookout For
First things first, in legitimate savings accounts your money will be protected by the Financial Services Compensation Scheme (FSCS). To check if you're protected, you can usually find confirmation at the bottom of the account provider's website. It means if your bank went bust tomorrow, your money would be protected up to £85,000.
If you have saved well and are about to exceed the £85,000 limit, you should consider opening another account with a different banking provider just to be on the safe side. You must remember that the FSCS protects £85,000 per person, per financial institution, so even if you have another savings account it won't matter if it's with the same bank.
Interest Rates
When looking at interest rates, check for notes such as "fixed", "variable" or time limits like "for one year" or "for six months". This means the interest you receive could change, so a competitive rate could disappear. This applies mostly to easy access, regular and notice accounts.
As the rate changes, despite how tempting it might be, you shouldn't forget about your savings account and leave it gaining interest in the background. If the rate falls without you noticing you could be saving a lot less than you thought. If a fixed rate is important to you, make sure it says that before opening an account.
But don't forget – interest isn't everything! If you'd struggle to manage a notice, regular or fixed-term bond account or you might need to move money in and out, it's always worth opening an account which best fits your personal situation.
Interest rates can change and depending on the amount you have in the account, you probably won't notice a 0.1% difference until years down the line. So, if you're agonising between 0.5% and 0.6%, maybe look for other factors such as the banking institution's reputation or what additional benefits you'll get along the way.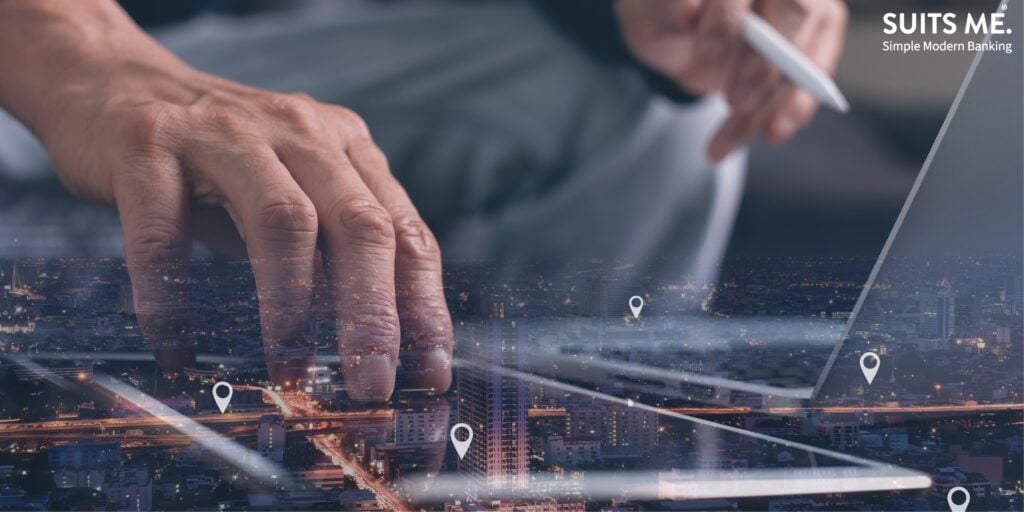 What do I Need to Open a Savings Account?
Like any banking account, you need the following:
Proof of ID: When completing an application, online banks will typically ask for a photo ID such as a national ID card, driving licence or photo passport. In a branch, they may accept official documents issued by a government department (e.g. HMRC).
Proof of address: This can be an address on a UK driving licence or a bank statement or UK utility or council tax bill. Official government documents would also be accepted here.
Credit checks: As there is credit involved in the form of interest and banks need their account holders to be disciplined when following the account's rules, they will perform a credit check and look into your financial history at the same time.
Sometimes, depending on your financial situation, you might not be able to access all the savings accounts available and your options could be limited if you're looking for accounts with high-interest rates.
What do I do if I Can't Open the Savings Account I Want?
It is slowly becoming easier to open accounts with UK banking providers due to government recommendations on financial inclusion. Anyone with a regular UK current account should be able to open a basic savings account.
This could be a regular saving where you only have to deposit a small amount each month or an easy access saver.
This means, even with a sparse or short financial history you should be able to start saving in some form or another. Even if the account doesn't have the interest you want or the sort of service you're looking for, it's a good stepping stone to accessing better financial products down the line.
Despite this, if you can't confirm your address or have a credit score on the poorer side, chances are you'll struggle to open a standard UK current account with a bank too. If you're in this situation it could look like saving plans have been thrown out of the window – But you're not out of options just yet!
What Other Options Do I Have?
Being excluded from opening an account with a high street bank doesn't mean you're limited to keeping your savings under the mattress!
You can open an online account with Suits Me® to build up your financial confidence whilst you consider your options.
With us, you can open an account in ten minutes without the need for address confirmation or a credit check. Suits Me® doesn't offer interest or separate savings accounts, but we can help you manage your money so you're in a healthy financial state to start saving up.
With Suits Me® you can take advantage of our saving and budgeting tools, where you can automatically set aside money for bills, rent or just to start saving up. You can access them from the mobile app or online and can help stop you from accidentally spending the money you're trying to save but, in an emergency, lets you release it again in seconds.
Related Posts