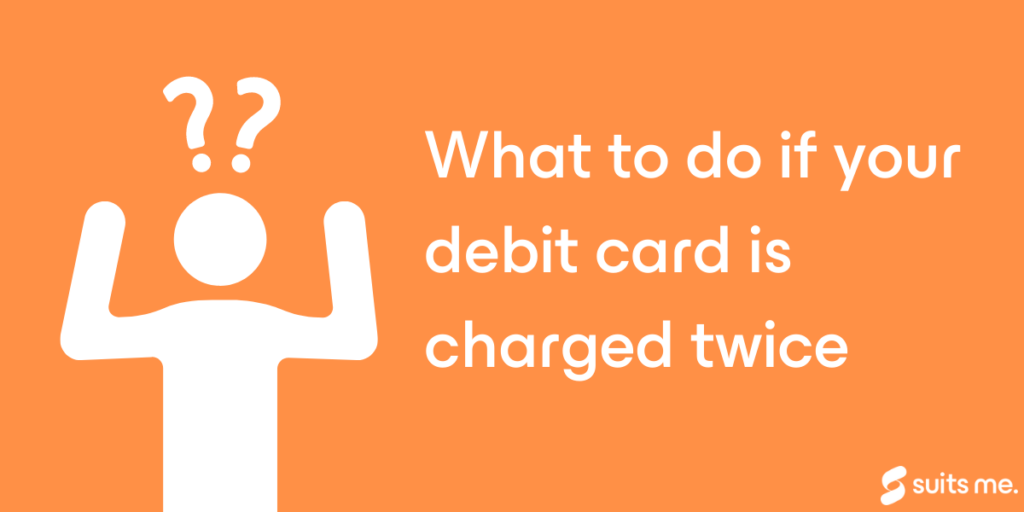 Have you ever gone to make a payment online, accidentally clicked a couple of times at checkout and then boom, you've got a notification telling you that your money has left your account, not once, but twice?
Just typical 🙄
Often, your debit card can be charged twice through no fault of your own, but an error on the merchant's side. So, what should you do when this happens, and can you get your money back? The answer is yes! Keep reading to find out how.
How do I get a refund?
Your first step is to contact the merchant you made the purchase with and dispute the transaction. Most errors are down to human error or a connection error on their system.
This can result in the purchase being processed as two separate orders meaning you could receive your items twice. This is where you need to act as quickly before the order is shipped, and nothing can be no longer done on the retailer's end. Although, if this is the case it's not the end of the world, as you can just send the unwanted duplicate back for a full refund – although this can be a pain.
However, If you've, say, bought a cup of coffee on your morning commute and only realise you've been charged twice later on in the day. It's still worth contacting the company if they're hesitant to refund you offer to provide proof by sending a screenshot of your bank statement or recent transactions. In many cases, they will refund you as a gesture of goodwill.
What to do if the retailer won't refund you?
If you want to dispute the second transaction you will usually need evidence that you've contacted the merchant and tried to resolve the issue before your banking provider will get involved.
However, once you've done this your banking provider should then launch an investigation and be able to refund you the money. They should be able to spot the duplicate payment fairly easily as all transactions have time stamps so they will be able to see it's been made within seconds of each other.
With some banking providers, like us here at Suits Me®, a duplicate transaction will only be charged once, and the second charge will remain as a pending transaction for around 5-10 days. After this period of time, the funds will be realised back into your account.
It's also worth mentioning that if you can't afford to wait a maximum of ten days for the money to be added to your balance, then give them a call as they may be able to sort it out for you quicker
What happens if it was a fraudulent transaction?
If you don't recognise the duplicate transaction you must contact your banking provider immediately who will help to rectify the issue and explain what will happen next.
For Suits Me® customers, we will help you to go through your account and get to the bottom of it. If it looks fraudulent, we will cancel your card and order a new one for you so no other money can leave your account. However, you can also block your card via your online account or mobile app.
Related Posts