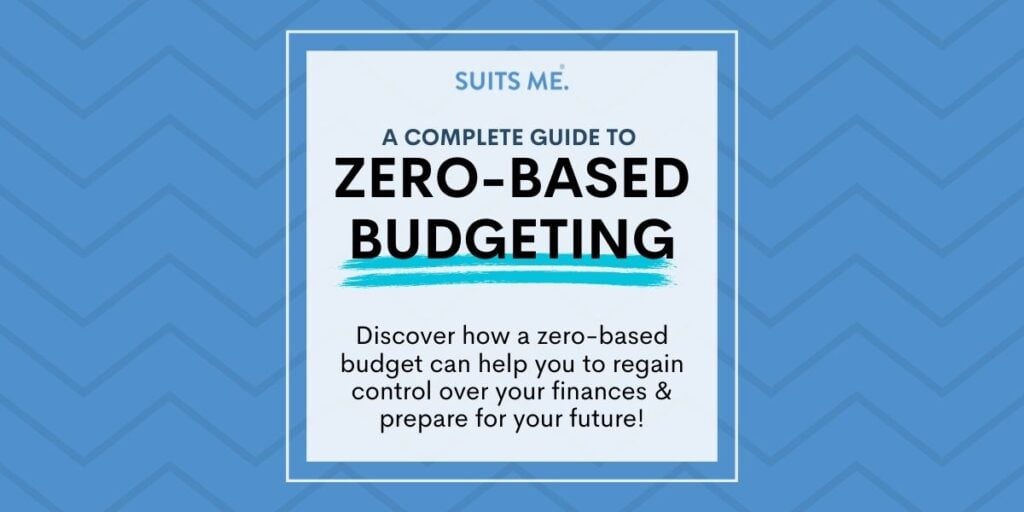 Budgeting is a useful way to keep track of your outgoings, your spending, and your savings for the future. A budget can also help to prevent you from getting into debt but can aid you in escaping it. By following a budget, you'll be able to get a complete overview of your money so you can make better financial decisions.
You may think that budgeting leads to a life of restriction and the mere thought of keeping track of a budget will cause you a headache? Well, we're here to tell you that although budgeting will take a little bit of time and effort, being financially organised will help to reduce the stress across other areas of your life and if done properly, by no means leads to you missing out on anything.
In this blog post, we're delving into the world of zero-based budgeting (ZBB), which is one of the most common methods used by people to manage their finances. Read on to see why this may be the best budgeting solution for you and your financial future.
What is Zero-Based Budgeting?
A zero-based budget involves you allocating all of your money to different categories. This includes things like your bills, groceries, savings, debt repayments, and luxury items. The aim of a zero-based budget is to make sure that your income, minus all your overheads, equals zero (income – expenses = zero).
This method of budgeting allows you to easily adapt your budget each month if your expenses change. Plus, if you come under budget and have money left over, then you can easily move it to another category such as your rainy day/emergency fund or holiday savings.
The zero-based budgeting process became popular in the '70s and was invented by a man named Peter Phyrr. This was before debit cards and digital banking even existed. This method of budgeting became so popular because households realised that they needed a way to allocate their money to different envelopes in order to avoid any duplicated costs, unaffordable purchases, and successfully pay back any loans.
What are the Pros & Cons of a Zero-based Budget?
The Pros
One of the advantages of a zero-based budget is that it's a great way to track where your money is going, helps you to control your spending, and see the areas where you may be spending too much. If you're new to budgeting, using this method is ideal as it's easy to customise based on your monthly financial commitments.
Additionally, to those who suffer from money worries and anxiety due to debt or spending that is out of control, this budgeting system may help to add some clarity to your finances that can't be achieved by just 'hoping for the best' or praying for more money to appear in your bank account.
The Cons
In order to successfully follow a zero-based budget and allocate funds to the correct area, you will need to commit some time to track and monitor your spending. You may find that if you have a lot of variable expenses (for example, if your car were to break down or you needed to replace a broken appliance), then you need to quickly compensate your other spending categories to avoid any overspending that month.
However, these variable costs can easily be absorbed by setting up and using an emergency fund. You can learn more about this by checking out our Guide on How to Build an Emergency Fund.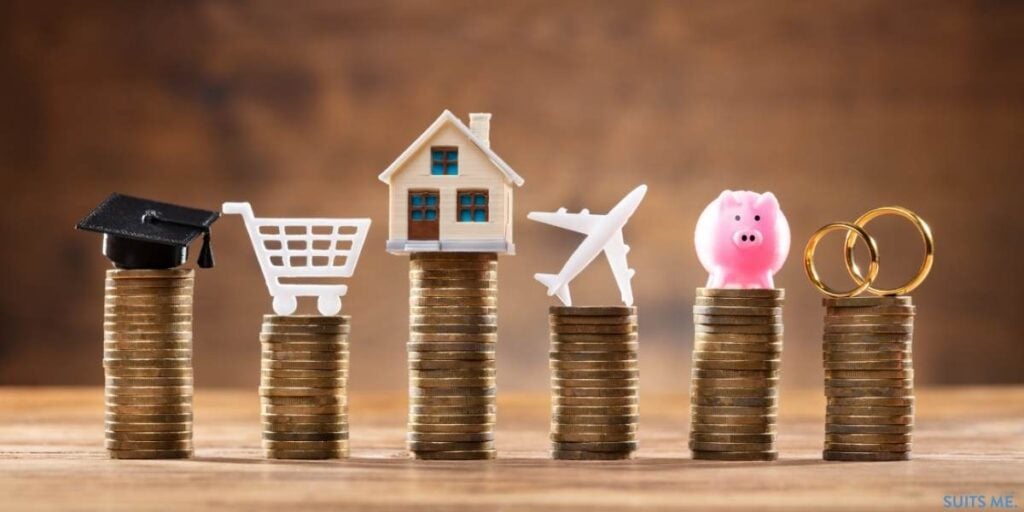 Why Should You Choose a Zero-Based Budget?
Taking control of your finances by utilising a budget can help you to get one step closer to achieving financial freedom (providing you stick to your budget, of course!). Plus, using a zero-based budgeting method should also help you to improve your spending decisions as all your money will have a specific purpose.
A zero-based budget can work for anyone. Once you give every pound a specific function by dividing it into your different categories, it makes it much harder to lose track of your spending as you'll gain some incredibly useful insights on where, and what, your money goes on.
Of course, when it comes to budgeting, it can be quite a shock to the system – especially if you want to increase the amount of money that you're saving each month – because it forces you to think ahead about what you want to spend your money on.
However, if this allows you to break your spending cycle or reduce your debt, the long-term benefits will vastly outweigh the small amount of effort needed to monitor your finances.
How Do You Calculate a Zero-Based Budget?
If you're new to budgeting, or if it's never really worked for you before, a simple system of tracking your money that doesn't involve you literally counting every single pound that flows in and out of your account, will help you to stay organised. Here's a useful example of a zero-based budget to help you get started:
| | |
| --- | --- |
| EXPENSES | TOTAL COST |
| TOTAL INCOME | £2150 |
| Rent | £800 |
| Bills | £500 |
| Entertainment | £175 |
| Groceries | £150 |
| Credit Card Repayments | £150 |
| Emergency Fund | £100 |
| Savings for House Deposit | £100 |
| Transport | £100 |
| Personal Care | £50 |
| Christmas Savings | £25 |
| TOTAL BALANCE REMAINING | £0 |
Here you'll see that every penny is accounted for. There's no spare change left in the pot for miscellaneous spending. If you've budgeting your money and still have money remaining at the end – this should go towards your long-term savings goals or "luxury" expenses that you would like to purchase.
If you find that your balance is in the minus after you've calculated your budget, you will need to assess the different areas of spending and work out how to cut back to avoid getting into debt. If this isn't possible, you may want to find an alternative way to increase your income.
How to Create a Zero-Based Budget in Five Easy Steps
Now we've given you an overview of what a zero-based budget is about, it's time to give it a try for yourself. These simple steps will help you to get started.
1) Do You Know Your Total Income?
The first step needed is to assess your total income including your wage and any benefits, so you know the total sum you have to work with. This number should appear at the top of your budgeting sheet. It may help to write down all your expenses, either on a spreadsheet, or notepad on your phone to stay organised.
Many people find that implementing a zero-based budget from the day you're paid is the most effective and works regardless of whether you're paid monthly or weekly.
To get started, you'll need to create two columns: One for which contains the names of your different expense categories and one for the amount of money you want to allocate to them. If you wish, you may want to add a third column to tick off your expenses as they leave your account so you're up to date.
Tip 💡: If you're not convinced that writing down your budget on your phone or piece of paper will be enough for you to keep track of it, there are plenty of budgeting tools and apps online that can do this part for you.
2) Assess Every One of Your Expenses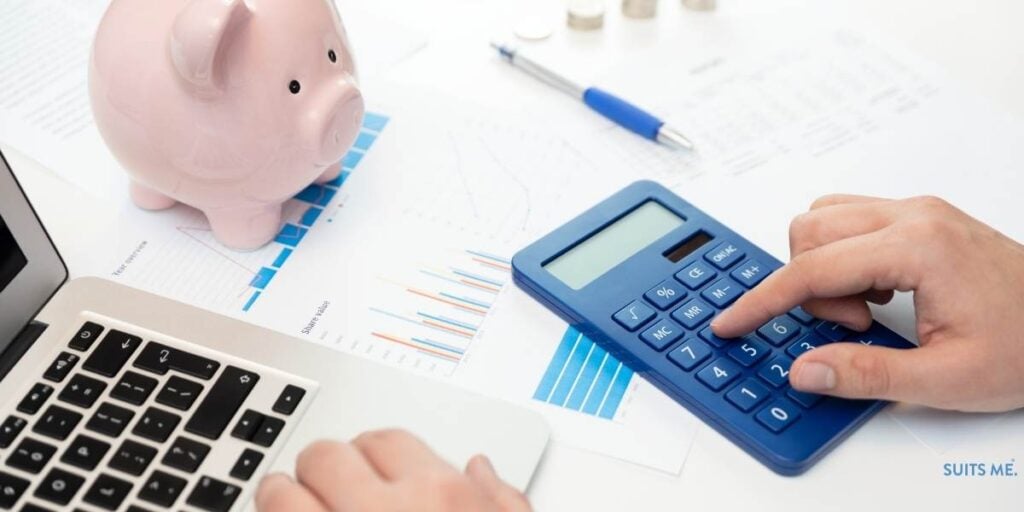 The next step is to list all your expenses – including your bills, food, transportation, savings, entertainment – pretty much anything that you'll be spending money on. This will allow you to see all the necessary spending you need to earmark money for. Doing this will enable you to provide for all your basic needs and also avoid dipping into your savings, overdraft or credit card.
The best way to really organise your budget is to start with the largest outgoing first, such as your rent or mortgage all the way down to your £9.99 Spotify bill. Now, you can start grouping your expenses together if you're wanting a more concise budget to refer to. For example, you may wish to group your Netflix, Spotify, Amazon Prime together under the category of "Entertainment" or "Subscriptions".
To ensure you're not forgetting anything, it may be worth double-checking your bank statement to make sure you've not missed anything. Also, the social network, Pinterest, offers a whole range of sample budgets which may help to remind you of any additional bills or living costs.
3) Analyse Your Previous Spending
You will now need to complete a review of your last few months of spending. This will allow you to see how much you usually spend in each category and will give you a rough basis to work from. If you've got a surplus, as previously mentioned, you will need to assign this one of your categories. The same also applies if you're overspending each month, you'll need to ensure you're working towards a cost reduction.
Take the time to assess the difference between your essential and luxury (or non-essential) spending to easily see the areas where you could cut back – we're looking at you, Uber Eats and Deliveroo!👀
However, with your new budget now roughly in place, you may also want to use this as a catalyst to take a new approach to your spending and work on creating better financial habits – such as starting a savings pot, rainy-day fund, or planning ahead for Christmas – to give all your money a purpose and set yourself some practical financial goals.
4) Keeping Your Budget Simple is the Key to Success
Tracking your income and expenses in one place is the best way to stay on track. Using just one banking account for all your spending is a great start!
Also, automating your bill payments by setting up Direct Debits and Standing Orders is a guaranteed way to make your budgeting even easier. By doing this, you'll know exactly which day to expect those payments to leave your account and give you peace of mind that they've been paid on time.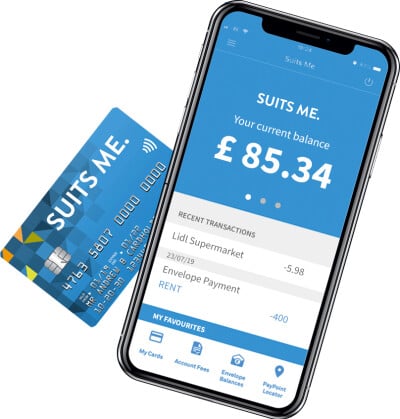 Suits Me® is a great alternative to a traditional bank account. We believe in financial inclusion, don't run credit checks, and aim to support all of our account holders with full access to a range of typical banking-like features.
But that's not all…
5) Adjust and Monitor Your Budget on a Monthly Basis
So, when you've made it to the end of your first month of zero-based budgeting, you will need to take a look at each of your expenses again to ensure they will remain the same for the following month. If not, then you will need to readjust your spending categories to ensure you're still totalling zero.
Evaluating your budget at the end of the month or when you're next due to be paid, will also help you to reflect on your spending habits and work towards making small improvements on how you're managing your money.
If you found that your previous year's budget went out the window due to some unexpected expenses, then you already have a rough basis to work from and you don't need to start from scratch. You will, however, need to try and factor these costs into your new budget. It can also help to keep track of any birthdays or unexpected events that may impact your budget so you can factor these in ahead of time.
Can a Zero-Based Budget Work for You?
A zero-based budget is a simple way to manage your money and monitor your spending – not only will it help you to work towards your savings goals but it's a reliable method that encourages you to plan ahead. A good way to hone in on your spending is to remind yourself that "all my expenses must be justified" if you're uncertain whether to make a purchase or allocate money to a certain category.
Remember, you don't need to be a pro with numbers or spreadsheets to get started, but, even cutting down your spending in one area is a great achievement that many people struggle with.
However, if you're still not convinced, we've also put together a few other ways on how you can start a personal budget that may be more suited to you and your lifestyle.
Related Posts