Suits Me works with law firms who need quick and easy access to money accounts for their clients
We remove the burden of opening a high street bank account and we provide a customer contact centre, easily contactable by phone and email, to both the law firms and their clients.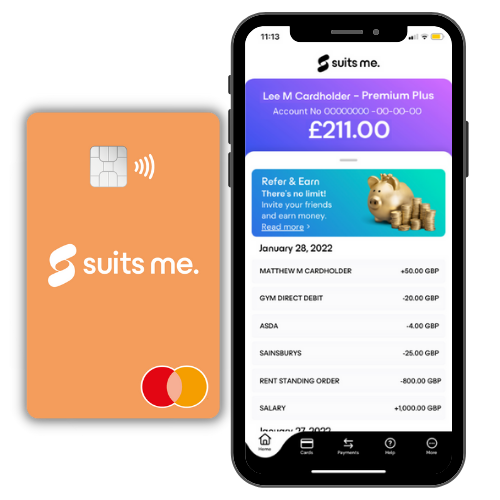 Suits Me is a provider of e-money accounts.  The company was founded in 2015 to offer money accounts to people who struggle to obtain traditional bank accounts, perhaps because they do not have the identity documents that those banks require.  Since then, we have opened over 250,000 accounts and managed over £1.7 billion pounds worth of transactions.
Suits Me is now providing its services into a growing number of sectors.  This year we have identified a need in the legal and care sectors for quick and easy access to accounts for clients and service users, including those who might struggle to prove their identification or address and those who are acting through an Attorney or Deputy.
Suits Me is an agent of PrePay Technologies Limited.  PrePay Technologies Limited is authorised by the Financial Conduct Authority under the Electronic Money Regulations 2011.
To find out more about the service and support that Suits Me can provide to the legal sector, please email: legal@suitsmecard.com
Why partner with Suits Me®?
It's completely free
There's zero cost to becoming a Suits Me® partner and you can get started in less than 3 minutes with our intuitive business portal that makes creating accounts quick and easy.
Quick access to sort code & account number
In just 20 minutes from submitting the registration form, your clients will get access to their new sort code and account number and will receive their Mastercard® debit card in 3-5 days. Plus, once your client's ID has been validated, 100% of applicants are accepted.
Reduced risk of clients dropping out of the process
Suits Me® eliminates the time spent waiting on your clients to set up a new account and reduces the risk of clients dropping off the radar – preventing you from incurring fees.
No hidden fees for your clients
We're fully transparent so there are no extra costs to your clients
Partner with us
Find out more about our FREE business services.