Are you currently going through an IVA?
Here at Suits Me, we know it can be a challenging time when getting your debts under control. Many high street banks will reject applicants with IVAs, but don't fret, there is another option!
Suits Me do not discriminate against people with IVAs and we don't perform credit checks. Plus, our prepaid debit card is great for budgeting and keeping your finances on track!
Open your Suits Me account in under 10 minutes and gain instant access to your current account details, online banking, and mobile app to start managing your money and personal finances. Within 3-5 days you'll receive your Suits Me Mastercard debit card in the post!
Why get a

prepaid card

when you have an IVA?
There are many reasons why the Suits Me prepaid debit card is a great option if you have an IVA:
You can only spend preloaded money (i.e. from wages),
Get awesome discounts and cashback deals,
There is no credit check,
Suits Me do not discriminate by asking you to provide lots of documentation
We offer all the banking features to be able to manage your money like a traditional bank account
When you open your Suits Me account, we will not ask for your financial history (such as your credit score, information about bankruptcy, and whether you're in an IVA). All we need from you is a photo ID and your contact details – it's as simple as that. We also accept 99.8% of all applicants who apply for a current account with us.
Open Your Account Today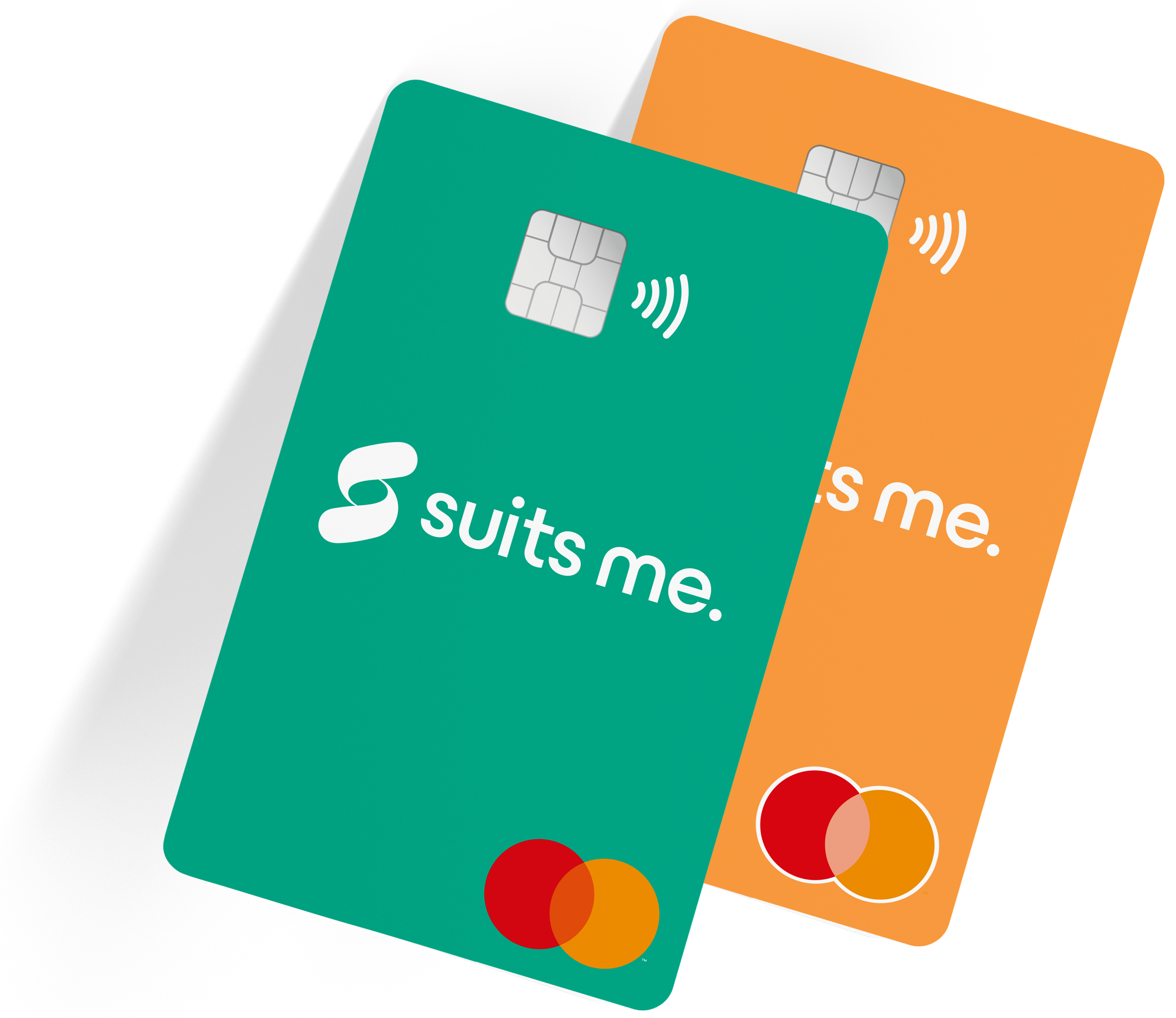 How will our current accounts work for you & your IVA?
We don't offer credit – which means no credit cards, overdrafts, interest payments or late fees. With no credit at risk, we don't need to check your financial history and/or confirm your address.
The only things we need to do to open your account is confirm your identity and take an address so we know where to send your debit card.
A Suits Me e-money current account comes with all the banking features of a traditional bank account such as direct debits, standing orders and faster payments. You'll also gain access to online banking and our mobile app that allows you to manage your money on the go, 24/7.
We don't believe you should lose out on additional benefits that are often offered by banking providers if you have an IVA, which is why our exclusive cashback reward programme is accessible to all our account holders – regardless of your personal circumstances or financial position.
Is a Suits Me e-money current account right for

you?
A Suits Me current account is ideal for you if:
You have an IVA
You're currently going through IVA or Bankruptcy
You're struggling to get a bank account with a high street bank
You've had problems getting any other type of bank account
You have a poor or bad credit rating
Open Your Account Today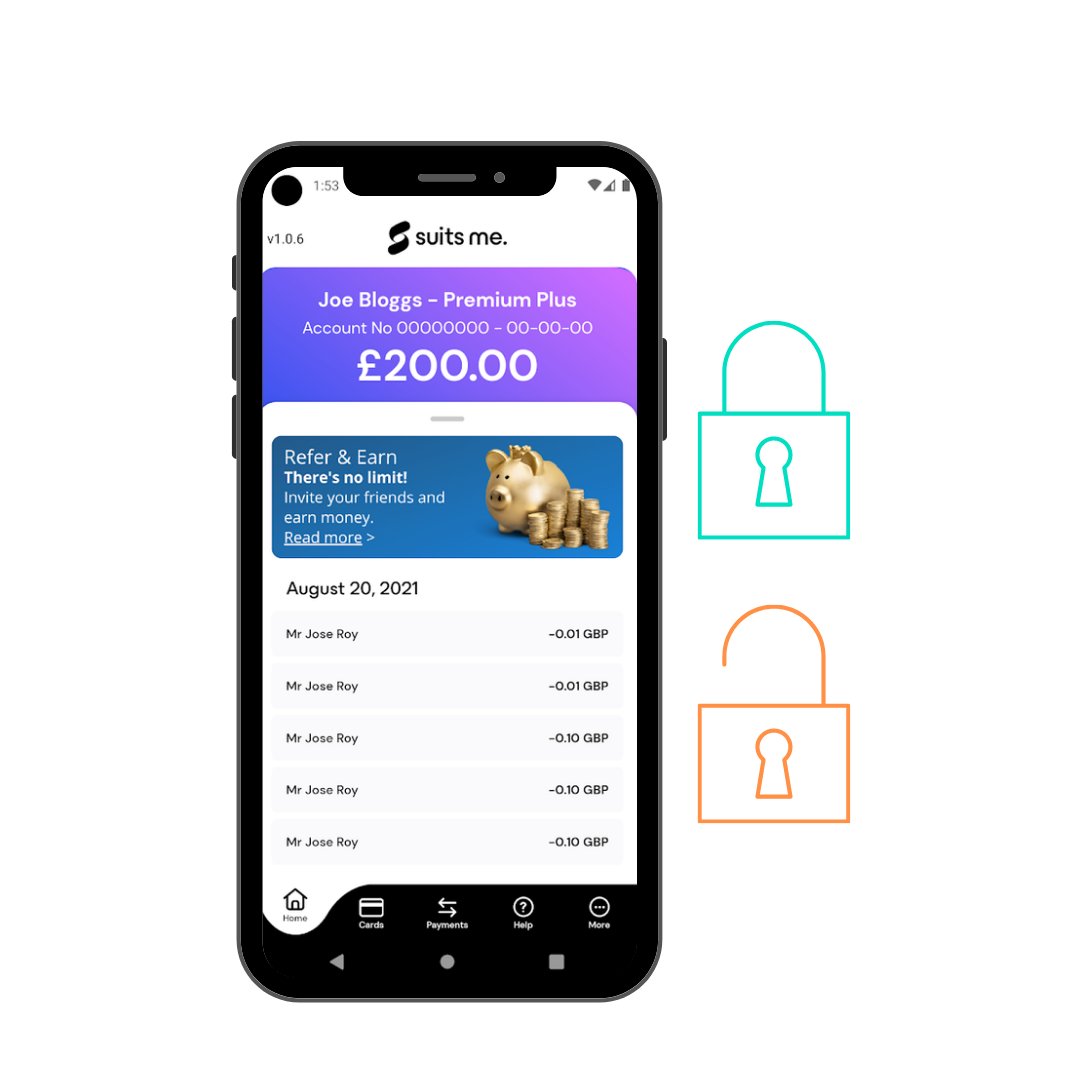 Everything you need to know about banking with an IVA
When you're in the IVA process, you'll be aware that you need to close your personal bank account, which can be incredibly frustrating.
This is due to the fact that traditional banks can be reluctant to offer people in IVAs bank accounts – the same way they're unlikely to offer services to people with particularly poor credit history and are bankrupt.
This is one of the many contributions to financial exclusion around the UK, where people cannot access even basic banking options. Below are some frequently asked questions about how an IVA can affect your personal finance.
What is an IVA?
An IVA is an agreement for you to pay your debts back to your creditors over a set length of time.
If you've accumulated a lot of debt (usually over £10,000) for whatever reason and you're struggling to pay it back, then you can set up an IVA for some breathing room by making smaller payments to your creditors. An IVA is legally binding, so your court-orders you to stick to the payment schedule.
IVAs are arranged by an insolvency practitioner, who will help you to decide how much you can afford to pay back, based on your circumstances. You can pay the money back via monthly payments or in a lump sum, with a typical IVA lasting around five to six years.
Are all my debts covered by an IVA?
Although most debts can be cleared when you use an IVA, there are certain debts that are not covered, including:
Hire purchase agreements,
Mortgage and secured loans,
TV Licence arrears,
Child support arrears
Court fines,
Student loans,
If you find that the debts you're wanting to deal with are not covered, it's worth speaking to an insolvency practitioner to see if an IVA is right for you. However, don't worry –filing for bankruptcy could be another route you can go down.
Plus, at Suits Me, we treat all our account holders the same – so whether you're taking out an IVA or filing for bankruptcy, we've got your banking needs covered.
Is there a cost for an IVA?
To set up an IVA, you need to pay the insolvency practitioner's fees which can be in the region of £5000 when completed.
This varies between practitioners, and the payment isn't static either. Some might take regular payments at the same time as your IVA payments; others might take payment upfront. The high fees mean you shouldn't usually consider an IVA if you only have moderate debt.
Don't let an IVA

stop you from

successfully managing your money
We won't force you to jump through hoops when you open your Suits Me e-money current account. We don't require proof of UK address and we don't carry out a credit check. If you apply today your account will be open in under 10 minutes.
As soon as your account is open, you'll gain instant access to your sort-code and account number, an array of banking features and online banking and mobile banking to be able to start managing your money and finances. Your Suits Me Mastercard® debit card will then arrive in the post 3-5 days later.
So, what are you waiting for? Open your account today to support you in your debt-free journey.
Open Your Account Today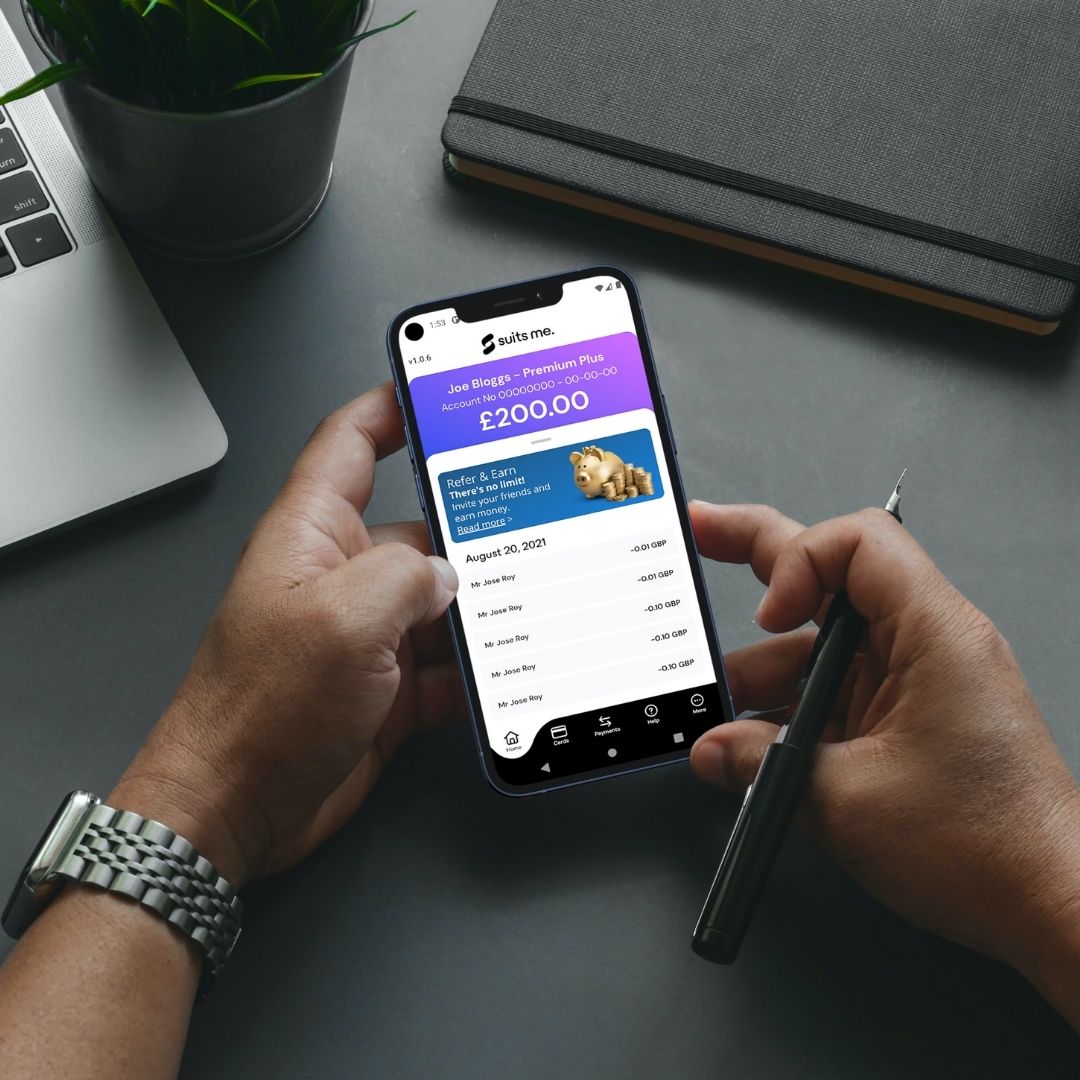 Opening your account is

easy!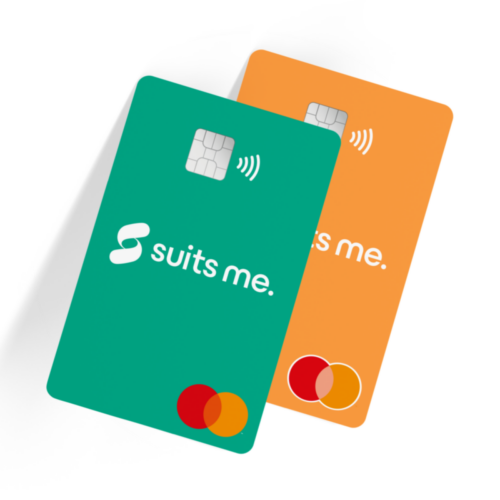 Choose an account to open
Let's figure out the best account for you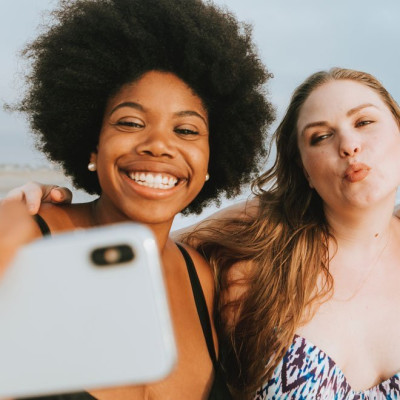 Just 10 Mins and a selfie to open your account
All we need is your completed application and your ID to get you up and running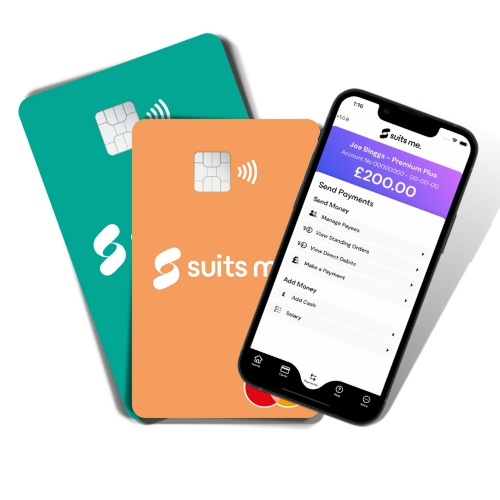 3 Ways to manage your finances
A free contactless Mastercard® debit card and access to online and mobile banking