How to Log in to your Suits Me Online Banking Account
You can log in to your online banking via the website to be able to start managing your money and finances, as soon as you've opened your new Suits Me account. The only things we need from you are your:
Username
Password
Sort code
Registered mobile phone
We will not ask you for other details, such as full addresses or PINs when you log in.
Suits Me Online Banking Log in Page
Select your Sort Code
Go to the Log in Page and select your Sort Code.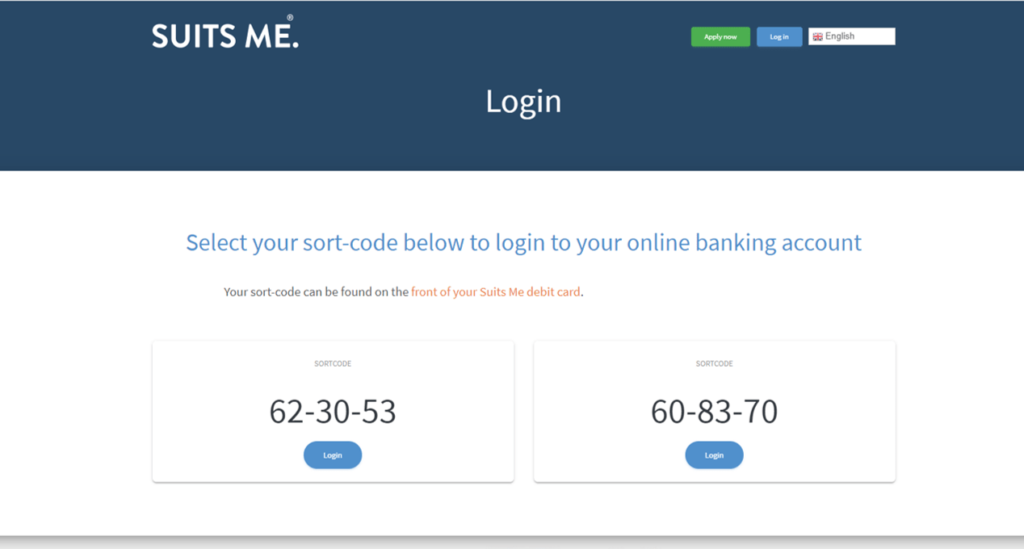 On the log in page, you will see options to log in using two different sort codes. Your Suits Me card will have one of two sort codes, to log in you must select your correct sort code.
You need to select the one that matches yours. This will be sent to you via email once your Suits Me account is open and on the front of your Mastercard® debit card if you have already received it in the post.
This will take you to the log in screen.
Log in Using your Username and Password
Upon the initial set up of your online banking, you will have chosen a username and password. You will then need to enter these to proceed to the next stage.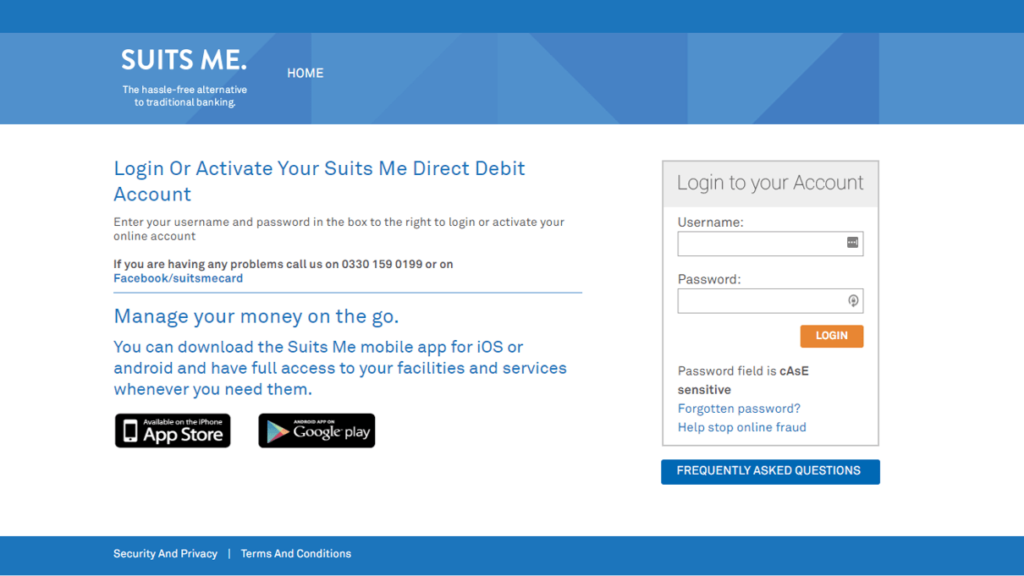 Please Note: We never ask for your password over the phone, but we do ask you to change your password on a regular basis to keep your account safe and secure.
Enter your One Time Password
We use One Time Passwords (OTPs) as a second line of defence to keep your account even more secure.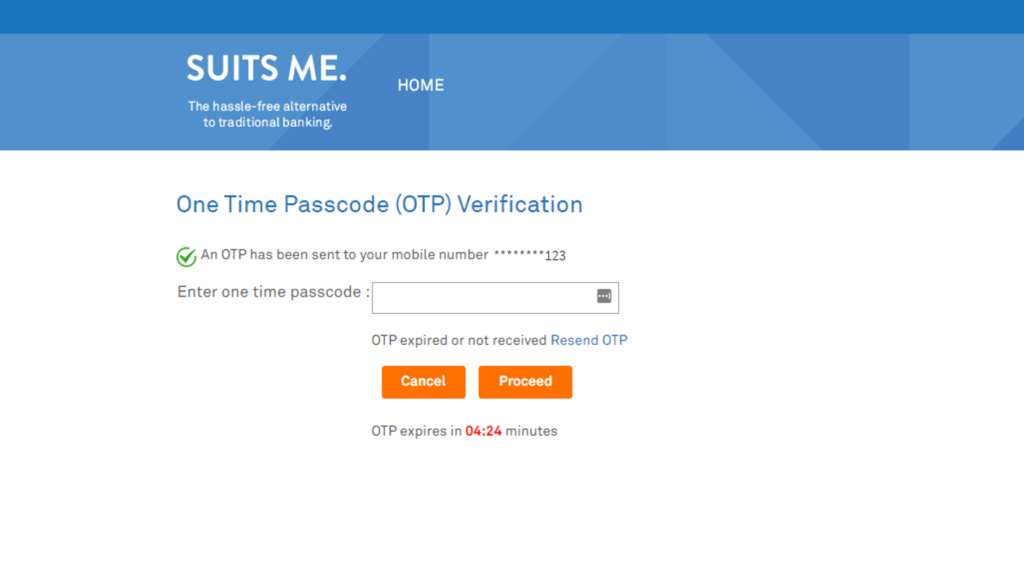 When you try to log in, we will send a text containing an OTP to your registered mobile phone number (the phone number that is linked to your Suits Me account). You need to enter this within five minutes of entering your username and password.
This is the last step before logging in.
All Done!
After following these steps you can use your online banking account as normal. You can do this as soon as your Suits me account is open (within 10 minutes of applying), even before you've received your new debit card in the post.
This means you can start to receive and make transfers and start budgeting using your online banking within minutes of opening your Suits Me account.
Useful Information