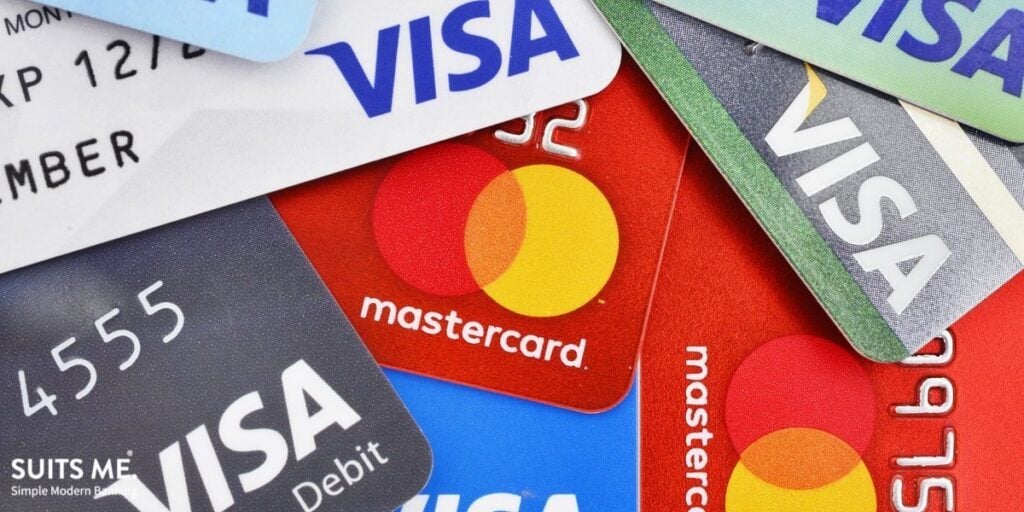 It's Visa versus MasterCard in the battle of the payment processors. The two leading card companies are both accepted nearly all over the world but what are the differences that set them apart? In this blog post discover the pros and cons of both payment networks and decide who will be your reigning champion when it comes to making purchases.
But Firstly, what are Payment Processors?
Visa and MasterCard are the two heavyweights when it comes to payment processing networks. They're the largest payment processors in the world and handle credit and debit card transactions between you, the retailer, and your bank.
They manage the transaction process by communicating the information from your bank card to your bank account, if there are enough funds in your account, the transaction will go through. If not, the transaction will decline.
Getting to Know the Line Up
Visa and MasterCard are both similar opponents when it comes to their business models and are the only two providers that are involved in all three areas of the payments market. Both companies do not directly issue cards to customers but through financial institutions like banks, banking providers and credit unions.
MasterCard – MasterCard was founded in 1966 is based in New York, NY, USA. They helped to create the prepaid debit card which helps many unbanked people across the globe who are unable to gain access to a traditional bank card. MasterCard's total revenue in 2019 totalled £13.1 billion with card users making a combined payment total of £5.05 trillion.
Visa – Launched in 1958, Visa is the second-largest card payment network in the world (just behind China's UnionPay). Visa has more than 2.45 billion credit and debit cards in active circulation around the globe. In 2019, Visa generated a total of £17.3 billion in total revenue with payments made by card users totalling £6.8 trillion, just slightly higher than MasterCard's financial figures.
Round 1 – Putting Payment Protection Schemes on the Ropes
Both payment processors provide customers with protection against fraud when shopping online. This means that if someone uses your card to make purchases illegally you should be covered and get your money back.
Visa – Verified by Visa helps ensures that payments are made by the owner of the bank card and aims to make online transactions secure, fast and convenient. It works behind the scenes when card users are shopping online by using advanced technology to confirm the card holder's identity. The scheme aims to give users peace of mind when making purchases online.
MasterCard – Mastercard provides a service called SecureCode, which enhances your MasterCard and gives you an extra layer of security. There are more than one million online retailers in 122 different locations that have signed up to SecureCode. To sign up, you need to contact your card issuer and enrol your card.
Additionally, MasterCard also offers price protection to its card users. This means that if you make a purchase and the price of the item is lowered within 60 days (120 days for World and World Elite users) of the purchase, they will refund you the difference.
Although, it is worth noting that not all purchases are covered under this scheme and you won't be entitled to a refund on items purchased from an internet site whose primary purpose is not the sale of the specific item you've purchased of related items, for example, market places such as Amazon.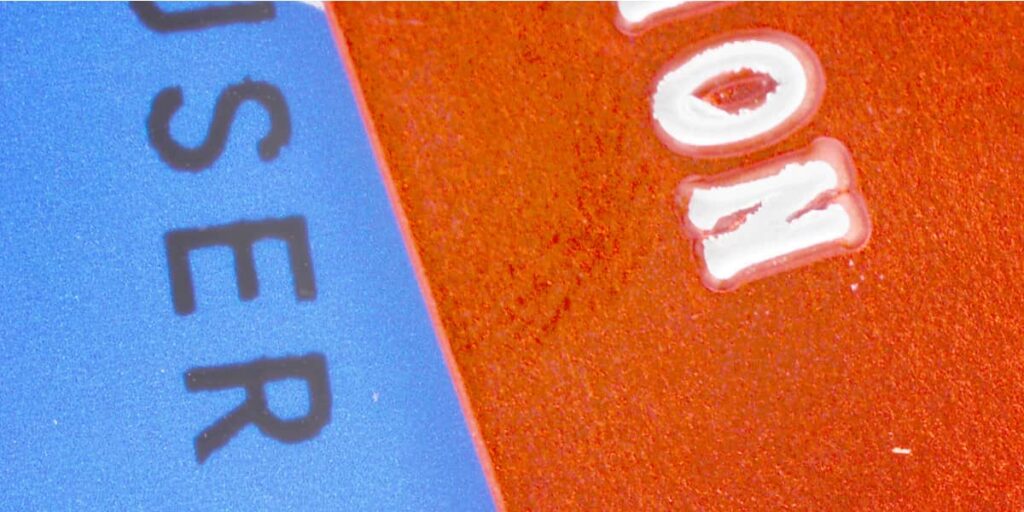 Round 2 – Going the Distance with the Card Tiers on Offer
Does Visa Gold sound familiar to you? Or MasterCard World Elite? These are just one of the card tiers both MasterCard and Visa offer their customers. These tiers offer different perks and benefits.
MasterCard's Three Card Tiers
Standard Card – A standard MasterCard provides basic purchase protections and access to various benefits – however, these benefits can depend on the card provider. Additionally, a standard card comes with a very low or no annual fee.
World Card – This is the second tier offered by MasterCard. With these cards, there is usually an annual fee of under £100 and comes with the same benefits as a standard card plus travel assistance services.
World Elite Card – World Elite Cards come with the same benefits as its World counterpart, but also offer insurance for longer periods of time and a higher insurance payout if something does go wrong – perfect for frequent globetrotters. The annual fee for a World Elite card is usually between £100 and £180.
Visa's Four Card Tiers
Basic Card – Visa's Basic card gives you an easy and secure way to pay for purchases and comes with either no or a very small annual fee.
Gold Card – Visa Gold cards are perfect for frequent travellers and offer additional freedom and flexibility when it comes to everyday spending.
Platinum Card – Visa Platinum cards are reserved for higher spending customers and offer a complete range of practical benefits ranging from travel to everyday spending. This type of card receives the highest benefits issued by banking providers.
Infinite Card – This card is issued by invitation only and is the most exclusive card Visa offers its customers.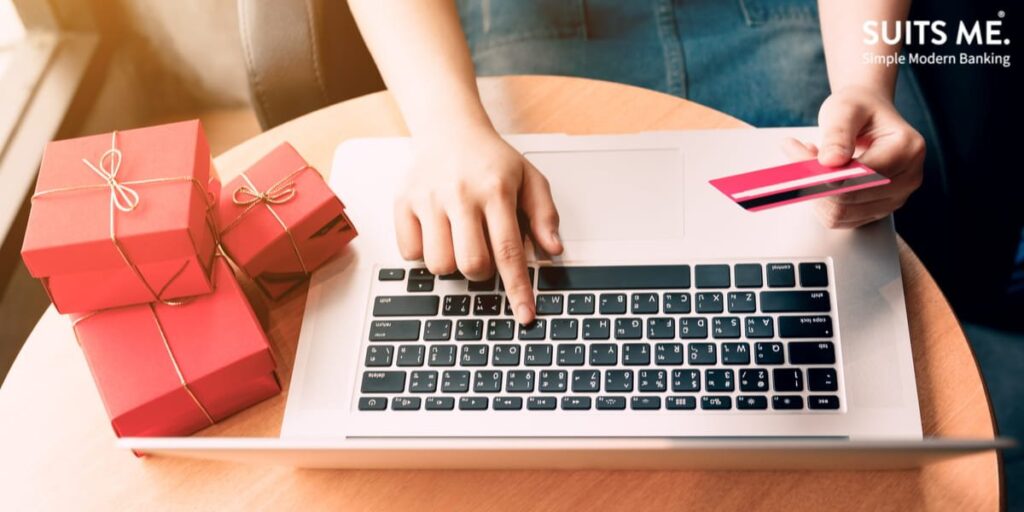 Round 3 – Taking a Jab at the Benefits & Perks
MasterCard Perks and Benefits
Tier one: Basic Card
Car rental collision coverage
Urgent card replacement
Extended purchase warranties
Fraud liability protection
Emergency travel assistance
Tier two: World Card
All the perks of the basic card, plus:
A dedicated personal travel advisor
Price protection for 120 days
Additional benefits at certain hotels (room upgrades, complimentary breakfasts etc)
Tier Three: World Elite Card
All the perks of both the Basic and World Card, plus:
Discounted service at certain rental car companies
Reduced airfares
Access to the World Elite Cruise and Vacations programme for discounts on cruises and packaged holidays.
Visa Perks and Benefits
Tier one: Basic Card
Car rental collision damage coverage
Extended purchase warranties
Emergency Assistance
Urgent card replacement
Unauthorised purchase coverage
Tier two: Gold Card
All the perks of the basic card, plus:
Higher spending limits
Emergency card replacement
Access to the Visa Luxury Hotel Collection
Tier three: Platinum Card
Access to both the basic and gold card features, plus:
An even higher spending limit
Extensive travel insurance
Access to medical and legal referral services
Special access to entertainment and sporting events
Tier four: Infinite Card
All previous rewards, plus:
24/7 global concierge service
VIP access to exclusive events and experiences
Preferential service at many of the world's top hotels
Wide range of retail offers
Saved by the Bell! Time to Choose You're Winner
Both MasterCard and Visa are similar in what they offer and the perks available! So, when you're choosing, you're better off finding the right bank card for lifestyle and personal finances, rather than choosing a current account or credit card based on whether they're MasterCard or Visa.
Compare different banking providers to see which rates and rewards they offer as not all card providers will give you access to the numerous benefits Visa and MasterCard have available. Shop around and remember to check the reviews for each banking provider so you know you'll be getting good customer service as well as rewards. 
Related Posts: