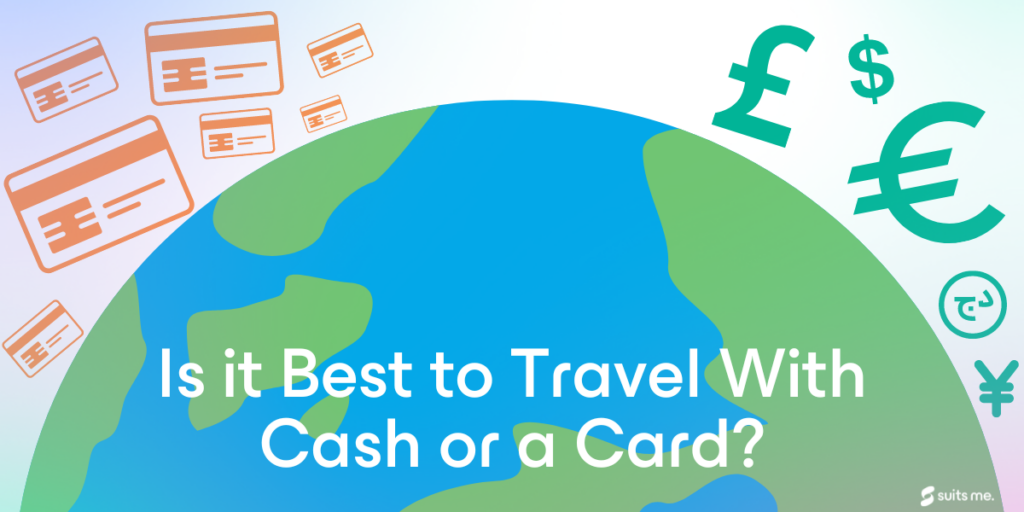 Travelling abroad used to mean going to the cash bureau to exchange your money and to get some traveller cheques to go abroad, but now you can use most debit cards worldwide. It can be difficult to decide whether to travel with cash or a debit card, here we are going to outline the pros and cons of both.
Cash – Pros
Cash is widely accepted, especially in developing countries where card machines may not be readily available.
Cash can be better for budget control, when you carry cash, you can be in better control as you only have a set amount of money with you.
There are no fees, you don't have to worry about transaction fees or withdrawal fees when paying in cash.
Cash – Cons
Carrying cash puts you at more risk of theft, if your money does get stolen you are less likely to be able to recover it.
Carrying money can be an inconvenience, especially if you are worried about leaving it at the hotel and have to carry it around all day with you
Exchange rates are constantly changing and some days can be much better than others, if you are taking cash abroad you could have a poor exchange rate for the entire trip.
Card – Pros
Carrying a card is very convenient as it is small and you do not need to carry cash with you.
It is more secure and safe to carry a card as the card provider can offer more security if your card is stolen or lost such as freezing and cancelling the card.
The exchange rate is often better on a travel or debit card as they use the real-time exchange rate so you can choose the best time to exchange and spend.
Card – Cons
Travel and debit cards often charge for foreign transactions and ATM withdrawals -which can add up over the duration of your holiday.
Not all places accepted card payments especially in developing countries or at small businesses and vendors.
It can be easy to lose track of your spending when paying by card, which can lead to overspending.
If you are looking for a card to take with you on your travels, a perfect account for you to open is a Suits Me account which can be opened in less than 3 minutes with no credit checks or proof of address required. You can use your Suits Me card worldwide at over 24 million places in-store and online.
To conclude deciding to take cash or a card abroad with you ultimately comes down to personal preference, budget, and the destination you're travelling to. Regardless of which option you choose, make sure you take the necessary precautions to keep your money safe while travelling.