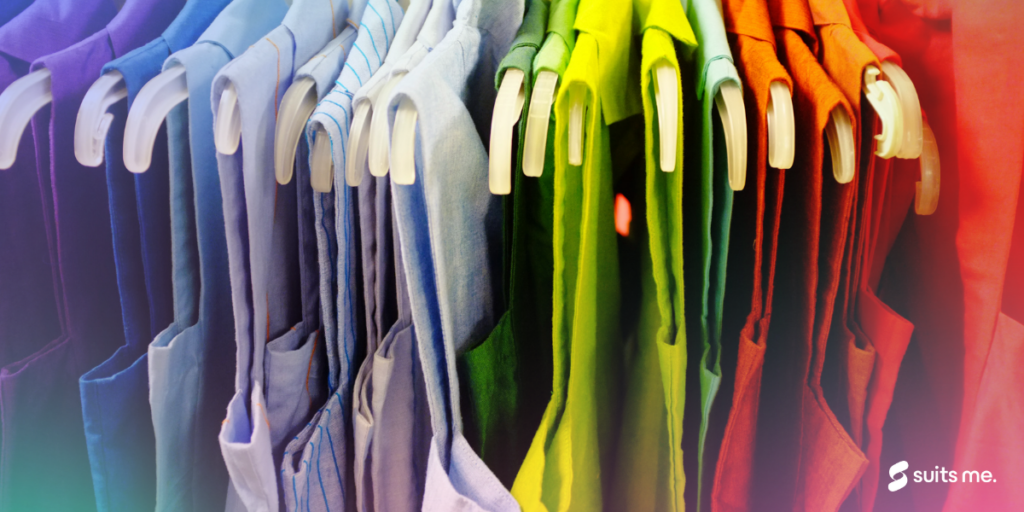 Treating ourselves to some new clothing is a cheap thrill that many of us enjoy when we've got some spare cash. I mean, who can resist the constant deals and '50% off' sales when you need a little pick me up or need a new outfit for a special occasion?
However, with all the exploitative practices dominating the world of fast fashion is it time to turn our attention towards creating a timeless collection of high-quality pieces that can act as an investment and stand the test of time?
What's so Good About Investing in Quality Clothing?
Yes, we hear you asking "what's the point? Clothes are cheap and easy to get hold of, so why should I invest in something more expensive?"
Sure, that's understandable, but there are some serious negatives to only buying fast fashion that you should be aware of.
Firstly, a survey conducted by the Fashion Checker in 2020 revealed that 93% of top fast fashion brands aren't paying their garment makers a living wage.
Plus, when it comes to sustainability, an article produced by Forbes revealed that "Nearly 70 million barrels of oil are used each year to make the world's polyester fibre, which is now the most commonly used fibre in our clothing. But it takes more than 200 years to decompose."
However, you're probably also wondering what this means for you? Well, there are lots of pros to spending your money on better quality items:
Reap the Rewards of the Investment
Firstly, it will stop you shopping for the sake of it by buying less but spending more, often important when you have a budget to stick too!
However, did you know that by investing in better wardrobe staples, you'll reap more rewards psychologically, because you've invested in something you actually love, according to London based image consultant, Gabrielle Teare.
Save Money by Spending More
Have you heard of the 'cost per wear' formula? It's basically a way to get a better idea about how much a product will cost you in the long term and allow you to see that the longer your clothing lasts with regular wear, the cheaper it will cost in the long run. You can calculate the cost per wear like this:
Price of Item / Number of Times Worn = Cost per Item
For example, a jacket costing £100 worn for 100 days a year, over four years gives the cost of wearing your jacket at £0.25 each time. However, a jacket costing £50 worn for 100 days over one year, equates to £0.50 each time you wear it.
Plus, if your style changes and you no longer wear your £100 jacket, high-quality items generally have a much higher resale price, and you should be able to fetch a decent percentage back for your preloved clothing.
Finding the Right Fit is Easier
Secondly, good quality clothing actually looks better. The material is thicker, and it's cut better which means that it will last longer and actually flatter your style a lot more.
Plus, there's nothing more annoying than gambling your money on a purchase with a retailer who seems to have cut their clothing with a blindfold on. Have you ever experienced it when cheap clothes bought in your usual size are just way off, like WAY off? Us too.
Are you looking to treat yourself to a new quality outfit for yourself?🎁
Maybe you're thinking about picking up a new summer wardrobe? or looking to grab a deal on a new pair of shoes?
Well, if you're a Suits Me® account holder, you automatically get 3% cashback with our retail partner M&S by simply using your Suits Me® debit card in-store, online or over the phone.
Designer Brands: Don't Confuse Price for Quality
As designer clothing tends to be more expensive, it's easy to associate all designer brand out there with quality. However, this isn't always the case. In fact, when it comes to designer clothing, you're often paying for the label and status symbol that comes with the label.
Quality Materials Make Quality Clothing
There are a number of factors that you could check for to guarantee that the clothing you want to buy is worth the money.
When it comes to the fabric being used to make your clothes, you should choose quality natural materials. Materials with longer fibres can be spun into a finer yarn making them more breathable, durable, and generally last longer. Some good quality fabrics include:
Organic cotton,
Denim,
Linen,
Tencel,
Hemp,
Faux leather,
These fabrics are highly sought after and renowned in the fashion world. Although these fabrics do tend to come with an expensive price tag, they will be an investment you can wear time and time again, compared to cheaper fabrics such as:
These types of fabrics may be mixed with better quality fabrics in order to provide a garment that has a bit more of a quality feel. However, these blended fabrics are generally unable to be recycled as they require different recycling practices.
Creating a Capsule Wardrobe will Prevent Overspending
A capsule wardrobe is a way of editing your wardrobe down to your favourite pieces of clothing that fit your body and lifestyle and emphasise quality over quantity.
It consists of a small selection of clothes that can be coordinated well with a number of other pieces leaving you with a smaller wardrobe filled with intentional purchases that you love and bring you joy to wear.
According to the blog The Essential Man, a capsule wardrobe for a man could consist of:
Two Jackets (one dressy and one casual)
Two Trousers (one smart, one casual)
2 pairs of shoes (a smart pair, and a casual pair)
8 tops (a mixture of t-shirts, shirts, and polos)
8 pairs of socks
9 pairs of boxers/underwear
One pair of jeans and,
One jumper
For women's clothing, there are plenty of routes you can go down when building your capsule wardrobe and they generally contain more pieces of clothing. According to the blog The Anna Edit, she suggests that the perfect capsule wardrobe should consist of:
3 pairs of trousers (including jeans, leather trousers, and cords)
2 pairs of trousers (one dressy, one casual),
12 tops (including shirts and t-shirts),
1-2 neutral tank tops for layering,
1 black dress, 1 midi skirt and a pair of dungarees,
2 jackets (a blazer and leather jacket),
2 jumpers and a cardigan,
5 pairs of shoes (including boots, heels, and trainers)
How Can I Be Sure I'm Buying the Right Clothes for Me?
Building your capsule wardrobe will take time when investing in quality pieces. So, when you come to make a purchase, remember to ask yourself these questions:
Is it high quality?
Can it be worn with my other pieces?
Does it fit how I like it?
Does it make me feel confident and at my very best?
The task may seem a little overwhelming but it's a case of replacing your wardrobe one item at a time whenever they need replacing until you're happy with your new quality collection.
Remember Quality over Quantity
The trick to successfully invest in quality clothing it to be cautious, as in some cases, a high price does not always guarantee quality. To ensure you're not just paying for a label, it's always best to check the materials being used and check out the reviews where possible.
However, if you're looking to save money, feel more confident, and lead a more ethical lifestyle, investing in quality clothing is the way to go.
Get Cashback on Your New Wardrobe with Suits Me®
Here at Suits Me®, you can save whilst you spend by simply using your Suits Me® debit card in our cashback partner's retail stores or online via their websites, you will receive the cashback into your account.
Our accounts are personal e-money accounts that work similarly to a traditional bank account. You'll gain access to your online account and our mobile app, where you'll be able to manage your money on the go, 24/7.
We offer a whole variety of banking like features including:
The ability to set up standing orders and manage direct debits,
Send money within the UK via a transfer, international transfers are available via a partner in the Suits Me® app,
Gain access to our exclusive cashback reward programme where you'll automatically get a percentage of your money back when you use your Suits Me® debit card with our retail partners.
Opening a Suits Me® account takes 3 minutes and you'll gain access to your online account immediately so you can start managing your money. We don't ask for proof of address or run a credit check. We accept 99.8% of all applicants – so if you're looking for a suitable alternative account apply today!
Related Posts