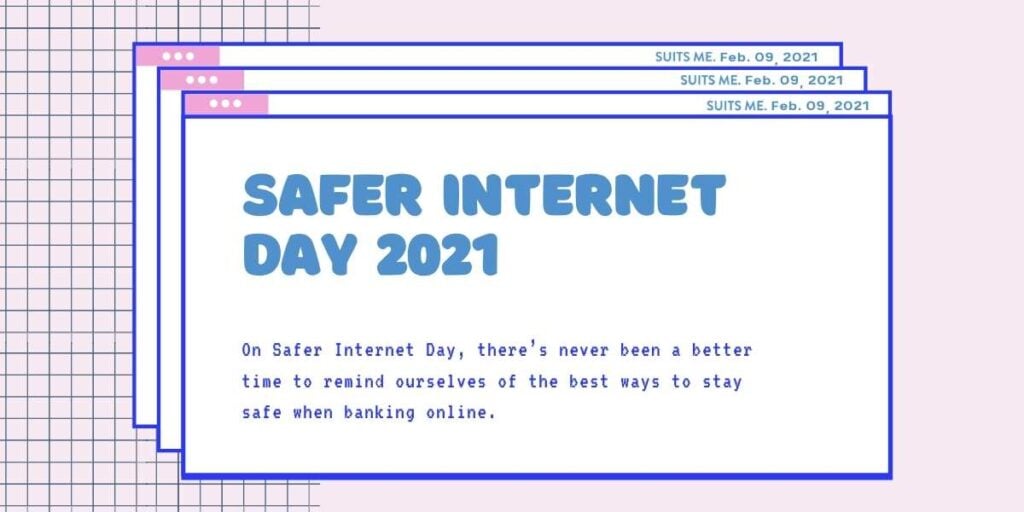 How to Stay Safe When Banking Online
There's no doubt that the internet has made our lives a lot easier in many different ways. One of those is the way we conduct our banking. Driving down to the high street, trying to find a parking space, walking to the bank and standing in a queue waiting to be served by a cashier at the counter could take up half of your afternoon.
Nowadays, we can carry out all sorts of transactions from the comfort of our own homes as banks have embraced the internet and made online banking and mobile banking widely available.
However, with this convenience comes a high degree of vigilance and just as technology has developed and adapted, so too have the fraudsters. There has been a huge spike in online bank fraud in recent years and on Safer Internet Day, there's never been a better time to remind ourselves of the best ways to stay safe when banking online.
Below are some ways you can protect yourself against online banking fraud:
Strengthen Passwords & Pass-Codes Regularly
You may have lots of different accounts with banks and other online companies and it can be something of a chore remembering your password all the time.
However, many people still have fairly basic passwords which make them easy pickings for fraudsters. Make sure you have passwords that have a combination of lower and uppercase letters, numbers, and symbols and change it at regular intervals.
Always Log Out & Never Use Public Computers or WiFi
When you completed your online banking session, always log out of your account, even if you are using your home computer. If you use a mobile banking app, only ever use it when connected to a secure Wi-Fi.
Never use a public computer or public Wi-Fi to access your bank account as that makes you easy prey for hackers as the network isn't as secure as your Wi-Fi at home.
Don't Catch any Phish
Phishing is a form of fraud where you will receive an email claiming to be from your bank or building society telling you that there is a problem with your account.
You will be invited to click on a link and asked to enter your login details. You should never do this and always log in through the home page of your bank or building society.
Your bank will never contact you directly and ask you for sensitive information about your account (including, us here at Suits Me®).
Check Your Statements Regularly
It may take you a while to discover that you have been the victim of online fraud if you don't check your online bank statements regularly.
By keeping an eye on your online bank account, you will be able to spot any suspicious activity early and alert your bank or building society. Recovering lost funds can prove more difficult if you discover fraud at a later date.
Keep Devices Up to Date
You should restrict the number of devices you use to login to your online banking and make sure that the software and operating systems on your devices are up to date.
Install updates when alerted to do so and make sure you have antivirus software installed on your home computer.
Alternative Accounts with Suits Me®
At Suits Me®, we take your security very seriously, which is why we have a number of different security measures in place, such as two-factor authentication, to protect you and your money.
We provide all of our account holders with a contactless Mastercard® debit card to make payments, online, in-store and over the phone. Our accounts also come with a mobile app, online account where you can safely manage your money and set up direct debits and standing orders.
As an account holder, you'll gain access to our exclusive cashback reward programme where you will get money back when you use your Suits Me® debit card in one of our many retailer partners.
Related Posts