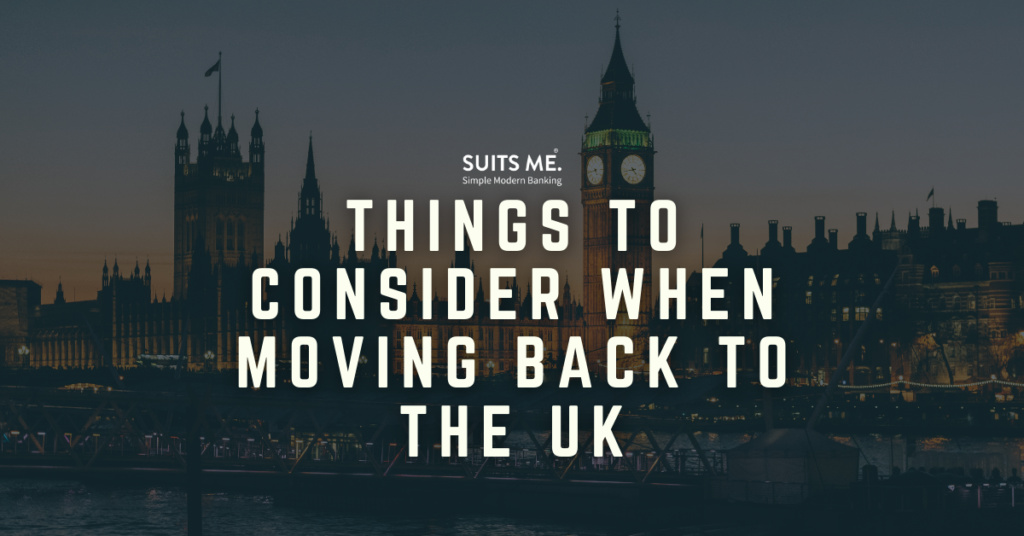 Although it may be hard to imagine, ex-pats who have lived in often sunnier climates can make the decision to return home to Britain.
Currently, as many Britons return to the UK each year as leave it. Although many may have concerns about whether all of the country's ale has been replaced with craft beers in their absence, there are other, more practical, things to consider when organising the move and repatriating.
What to Consider When Repatriating
There are some things you should consider when you're looking to return to your native country, some of these include:
Tax
When you return to the UK, you'll be classed as a UK resident again. This means you pay UK tax on your UK income and earnings, as well as any foreign income. If you have lived abroad for less than a full tax year, you were probably still classed as a UK resident.
In most cases, you will have to pay UK tax on your foreign income over the entire period during which you were away. If you return to the UK within five years, you may also have to pay tax on the foreign income and earnings you brought into the UK while you were non-resident. This doesn't include wages or other income.
National Insurance
If you're moving back to the UK permanently, or at least if you're expecting to do so, you'll have to start paying National Insurance again once you start work.
It could also be a good idea to check our National Insurance record to see if and how your state pension might have been affected whilst you were abroad.
Schooling & Education
For many young families, the education system in the UK might have played a big part in their decision to return to the UK. If you're moving back with children, it's important to consider the time of year.
You should contact the authority that deals with school admissions in the area you're moving to, and try to arrange for your children to start their new school ideally at the beginning of a school term.
Getting Your Finances Organised
Many repatriating ex-pats face a challenge in establishing a financial foothold when they return to the UK. If all ties with the country were severed, it could be very difficult to be offered any type of credit or a mortgage upon your return.
If you have arrived back in the country, and you have no proof of address or no credit rating, you may struggle to open a bank account as soon as you arrive. Yet, you will need banking facilities for pretty much everything you'll have to organise.
Alternative Accounts with Suits Me®
Suits Me® is an alternative to traditional banking available to everyone. Suits Me® account holders will get a contactless Mastercard® debit card that can be used in stores, online, and over the phone in millions of locations worldwide.
You will also have access to an online account facilities and a free mobile app, as well as additional benefits such as cashback rewards on many in-store purchases. Opening a Suits Me® account takes ten minutes and you'll gain access to your online account immediately so you can start managing your finances.
Related Posts