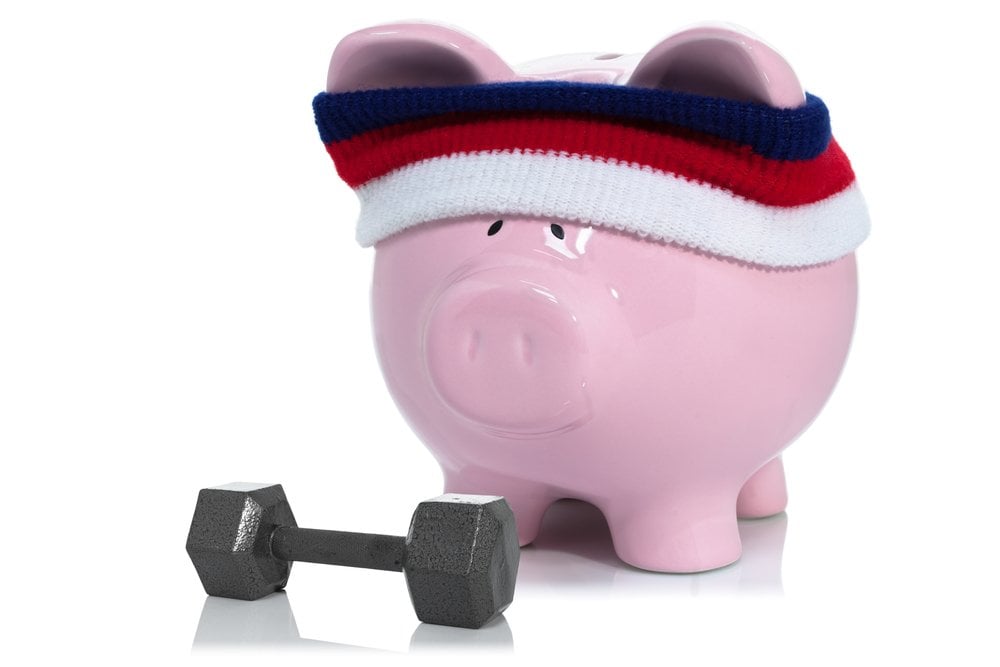 Do you struggle to find the motivation to exercise? Well, there could be some good news heading your way with Sweatcoin, the system that gives our monetary rewards in return for exercise.
Sound too good to be true? Believe it – Sweatcoin has been up and running since 2016 and in the US and UK has in excess of 10 million users. Ready to join the revolution? Before you pull on those trainers – here's what you need to know.
About Sweatcoin
There's nothing too complicated about the premise and there's no hidden catches; you really can earn monetary rewards in return for exercising.
The business was begun by Russian entrepreneurs Anton Derlyatka and Oleg Fomenko in 2015 after they struggled to find the motivation to keep exercising.
Based in London, the two founders of Sweatcoin quickly realised that the lure of instant gratification over long-term gain was at the very root of the disinclination to exercise. From this they started considering how technology could overcome this natural human instinct and an idea was born.
If you want to join in, you'll have to step away from the gym and commit to exercising outdoors. This is because the app currently is only able to track the exercise you do outside. Although it might sound inconvenient, it's been deliberately set up that way as outdoor movement is far easier to check than that indoors.
Sweatcoin uses the technology already embedded in your own phone to check for consistency of movement, speed and location. This helps to verify the exercise you've taken is legitimate and you're not trying to scam the system.
Rewards and Drawbacks
It's fair to say you won't become an overnight millionaire by using Sweatcoin but if you're committed to being active, you could steadily rack up rewards.
You'll receive 0.95 sweatcoins per 1000 steps you take; this digital currency can then be switched for a range of other items including gift cards, fitness gear or other items in the marketplace app. Sweatcoin has deals with a range of retailers, such as Amazon so there's an impressive choice available.
To put things into perspective, if you want to buy an iPhone X you'll need 20,000 sweatcoins which equates to 21 million steps – yikes!
Cycling or swimming doesn't count unfortunately so it's only walking or running that will work with the app at the moment.
There are different levels of rewards as well, and you can pay with sweatcoins you've amassed to increase your subscription level. At the entry level, you are restricted to earning no more than 5 sweatcoins per day. You can increase right up to Breaker level; if you pay 30 sweatcoins per month you can earn up to 20 sweatcoins per day – providing you put the steps in!
At the moment you can't exchange your sweatcoins for cash or PayPal credits but there's an excellent choice of marketplace items.
Get paid to work out
Sweatcoin may sound like a gimmick but if you're prepared to take your mobile phone with you on every walk you could find yourself easily earning some steady rewards and getting fit in the process too. Sounds like a win/win!
Alternative Accounts with Suits Me®
Useful Articles