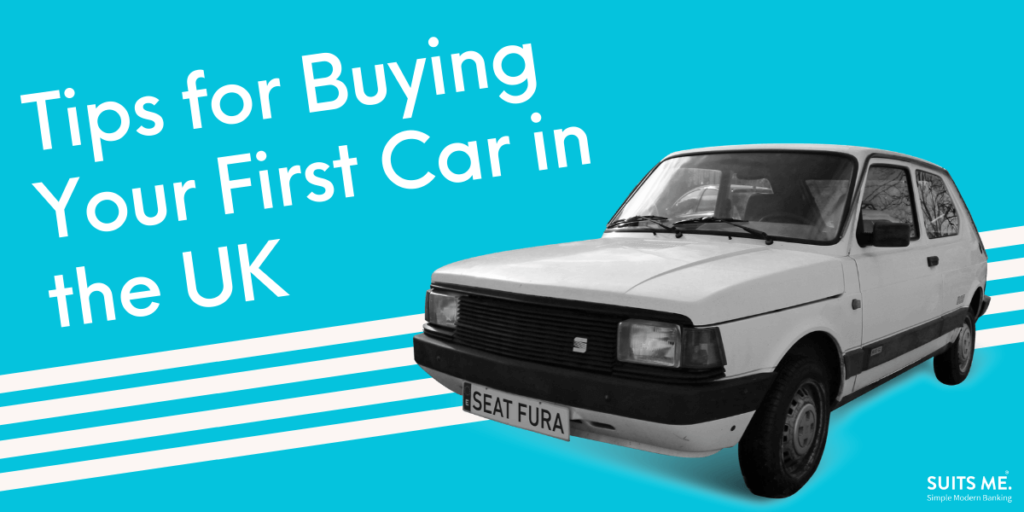 Have you recently passed your driving test? Or maybe you're new to the UK and need a motor to get you from A to B. Whatever your reason for buying your first car, there are some important things to remember before you purchase this big-ticket item.
From the different methods of payment you can choose, to important questions to ask the seller or dealership, this is everything you need to know about buying your first car.
Research is Key to a Successful Purchase
Start by figuring out your budget and how much you can realistically spend on a vehicle and all the additional costs associated with a car. Once you've got this sorted, you'll need to research a vehicle in your price range and one that suits your needs.
Start by researching the vehicles you like by browsing the dealership website or by checking out a used car dealership such as Autotrader – this will give you a rough estimate of what you'll likely be paying. Remember, if you're purchasing through a dealership, you may be able to haggle over the price to get those costs down.
Looking at a Finance Agreement? Check the Mileage
If you're looking to purchase a car on finance, one of the most important things to consider is the annual mileage.
If you go over your allowance (the average is around 10,000 miles a year), you will pay a hefty fee which is around two to five pence per mile. If you've gone over by 100 miles – it's not too bad, but if you've gone over by 10,000 miles, you'll be paying back hundreds.
Consider the Additional Costs of Running Your Vehicle
You may have the money to make your monthly repayments but it's important to factor in the other costs of running your car. Here is a list of some usual costs the average road user in the UK will need to pay for.
Car Tax –Your car will need to be taxed every year. There are different bands of car tax to be aware of which are based on how environmentally friendly your vehicle is.
Insurance – Different cars come with different rates of insurance. Plus, your driving history has a part to play in the price. Someone who has recently passed their test and is a young driver will pay significantly more than someone with multiple years of driving experience. Plus, cars with larger engines or a hefty price tag will also cost more to insure.
MOT – Depending on where you go, an MOT will usually cost around £40 a year. However, if you purchase a new car, you won't need an MOT for the first three years. If you need anything fixing to make your vehicle roadworthy, then it will cost more.
Servicing – It's important to get your car services before you take it for an MOT. A service will give you a chance to fix any issues before your MOT test takes place. Shopping around for a reliable mechanic is vital here as they can all charge different prices.
Petrol – (petrol calculator) This depends on the price of petrol and how many miles you tend to drive. In the UK, the average motorist completes around 10,000 miles a year.
Valeting – Not the highest priority for most car owners, but important to consider (especially if you're purchasing a vehicle on finance) if you get your car cleaned once a month, most reputable valets will charge between £20 to £80 per interior spring clean.
Purchasing the Vehicle
Inspect the Car Before you Buy
Especially if you're purchasing a used car, not from a dealership, you should always ask a trusted mechanic to inspect it first. It will cost you, but it's a good decision if there turns out to be an issue.
Important Questions to Ask the Seller Before You Buy
Whether you're purchasing off a dealership, neighbour or even Facebook Marketplace you should have a list of questions prepared before you part ways with your money.
When you ask the questions, don't just take a Yes or No as enough information, ask them to prove it or take a good look at the vehicle yourself. Some questions could include:
Questions to Ask About Used Vehicles:
What's the car's mileage? Any signs of accidental damage?
Are the tyres in good condition?
Is all the safety equipment intact?
How does the engine sound?
Do all the locks and windows work?
Can I take it for a test drive?
How much does it cost to insure and tax?
Have you got both sets of keys?
Does the car have an MOT and Service History?
Questions to Ask About New Vehicles:
Although the above information should still apply for new vehicles, you should ask the dealership the following questions.
Is the car on the lot or will it be ordered in?
What is the actual price of all the vehicle and what options for a discount are there?
Does it come with any car care equipment (such as Autoglym)?
What does the warranty cover and for how long?
Can I test drive today?
Is GAP insurance included?
Read the Contract Thoroughly
Generally buying a car can be a long process and can sometimes be a fairly stressful one as you're committing to an expensive machine.
If you've got a contract in your hand, it's likely your first car is at the touch of your fingertips but signing up without checking out those terms and conditions can result in a nasty surprise of additional fees later down the line.
Remember, a contract is a legal agreement with the seller and once you've signed on the dotted line, you're locked into the deal. Don't feel pressured to be fast at this stage. Take your time to ensure you're familiar with the details and ask for advice if you don't understand anything.
Now Enjoy Your New Vehicle
CONGRATULATIONS! 🎉
You now own a car and have made a major financial decision!
There's a lot to do to make your car roadworthy – from tax to insurance but by budgeting your money each month you can ensure you're on top of any monthly payments or expenses so you can enjoy the open roads and not get bogged down with stress, worry and lack of money. Enjoy!
Related Posts