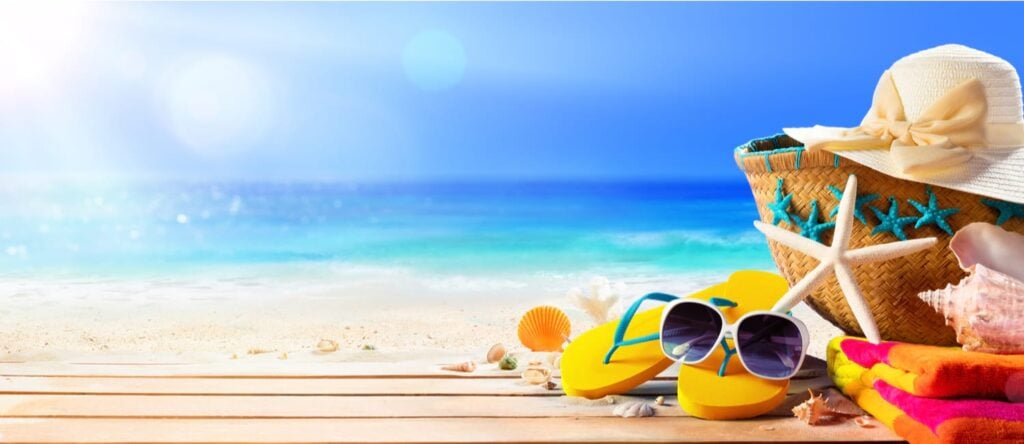 Like many things nowadays, travelling abroad has become much easier, thanks to budget airlines and hotel comparison sites. Another way travel has been made easier is the way we spend money while abroad.
Once upon a time, if you didn't fancy stuffing lots of banknotes into your suitcase, you had to go to your bank before setting off and buy traveller's cheques.
Thankfully, those days are long gone and even changing lots of cash at the bureau de change is beginning to die out as a pre-holiday ritual. That's because the debit card has become the payment method of choice for millions of people, at home and abroad.
Using your debit card on holiday has never been easier or more straightforward, but there are a few things you need to remember.
Charges for Using Your Debit Card Abroad
Depending on your bank or payment card issuer, you may be charged for using your debit card abroad. This could be for withdrawing money at an ATM or using your debit card to pay for goods or service. It's worth checking with your debit card provider before you travel to find out the costs, what transactions they charge for and how much.
Foreign Exchange Fees
When you pay for something or take out money at an ATM while abroad, you will effectively be converting the sterling that is in your account into the local currency. Not only could this incur a fee from your bank, you will also be at the mercy of whatever the exchange rate is on that given day.
Where Can I Use my Debit Card While Abroad?
As most debit cards are either a Visa card or Mastercard, you will find that you can use them just about anywhere. If you are unsure, look out for the Visa or Mastercard logo in a store or bar. You can also use your debit card at ATMs and you will be given the option of carrying out the transaction in the local currency or by an exchange. On the whole, it is usually more advisable to take the local currency as you are likely to get a more favourable rate.
A growing number of countries in Europe also offer contactless payments, either in shops or bars or from vending machines, which makes your debit card even more convenient when you are abroad.
How Can I Reduce the Fees and Charges for Using my Debit Card Abroad?
Depending on your bank, you may find that you are not charged for using your card abroad, but maybe hit with a foreign exchange fee. Some banks offer fee-free banking while abroad as one of the incentives to open an account with them.
Another way to get around high charges is to take out a prepaid debit card. There has been a huge upsurge in the number of cards issued by the likes of Revolut, WeSwap and FairFX which allow you to pre-load cash onto cards and lock in favourable exchange rates before you travel.
Suits Me®
Using your Suits Me® Debit Card Abroad
The Suits Me® debit card is a contactless Mastercard® debit card that can be used in over 24 million places worldwide, in-store and online. As the Suits Me® card is a UK debit card, there are some extra costs for purchases and ATM withdrawals made outside of the UK. View our costs page to view all costs associated with a Suits Me® account and debit card.
Apply for a Suits Me® Debit Card
A Suits Me® contactless Mastercard® debit card is sent free of charge via the post to all of our account holders once their account is open. 
Applying for a Suits Me® account is quick and simple using the online application form. Providing that all the details given within the application form are correct, along with the relevant ID, you will be notified via email within 15 minutes that your account is open. Once your account is open, you'll gain instant access to your online banking and receive your debit card (free of charge) in the post within 3-5 working days.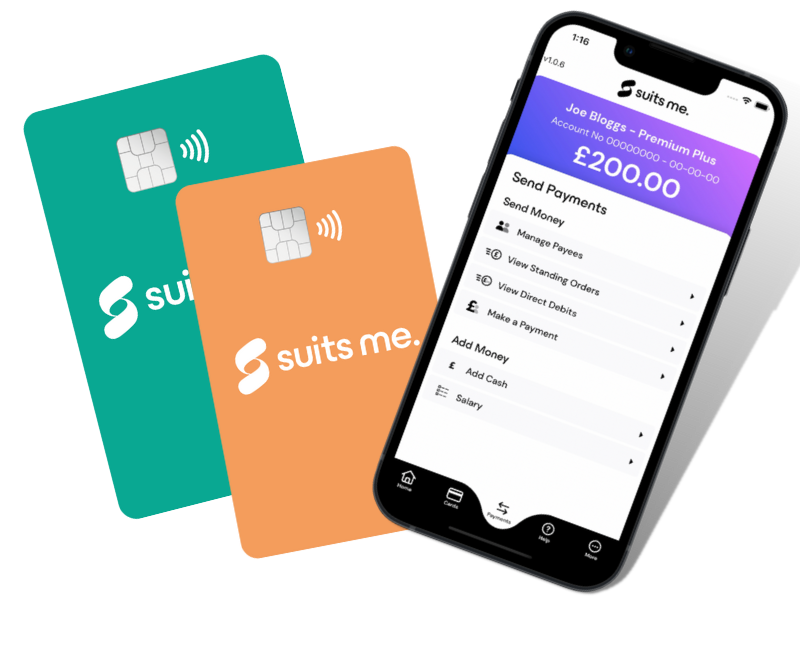 Useful Articles