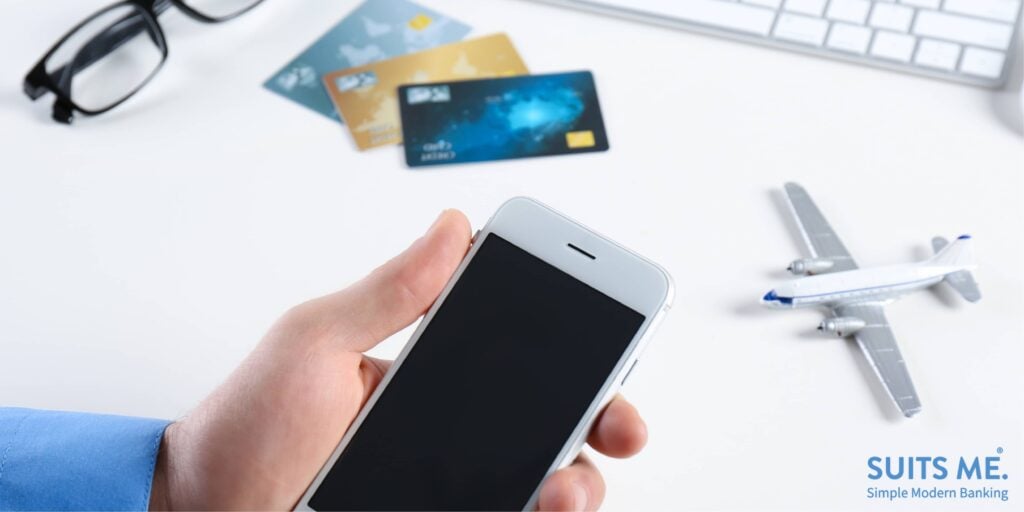 Do you have to use an unreliable hotel room safe to store your holiday money whilst you're on vacation? Or do you feel the stress of trying to remember to keep your cash safe when you're trying to relax on your travels?
Carrying around cash is never the safest option when travelling abroad, but did you know you can use your prepaid debit card to keep your money secure?
In our latest blog post, we discuss the things you need to know about using your prepaid card when travelling overseas.
What are Prepaid Debit Cards?
A prepaid card is issued by a banking provider or financial institution and can be used in the same way as credit or debit card but it needs to be topped up with money in advance. You can only spend what you have available on your balance before needing to be topped up again.
Prepaid sterling cards can be used anywhere in the world and your money will be exchanged from pound sterling (GBP) into the local currency, taking into account the exchange rate.
Why Prepaid Cards are Good for Spending Abroad?
Using a prepaid card on holiday saves you having to worry about carrying around large sums of money around with you. If for any reason your card goes missing, you either have the option to freeze it, preventing the money leaving your account.
Many banking providers usually charge around 2.75% interest when you use your debit card abroad, however, using a prepaid debit card is generally a lot cheaper when spending your money out of the UK, although it's best to check with the card provider what their costs are before committing.
Additionally, it's much easier to get a prepaid card than a traditional bank card as the eligibility criteria is not as strict. All you need is to be able to prove your identity and be over the age of 18.
Information to be Aware of when using Prepaid Cards Abroad
Prepaid cards don't work in the same way as credit cards, in the sense that you can't buy something and pay for it later. Although, this may be a good option for some, without the line of credit attached, others may feel like they're missing their safety blanket.
Additionally, if anything went wrong with booking flights or accommodation you won't benefit from Section 75 protection, which is a legal act that allows you to claim money back from your card provider or a third party if things go wrong when you make a purchase using your credit card. However, you should still be covered by Visa's Chargeback Scheme.
Additionally, there are several fees that are associated with prepaid debit cards that you need to be aware of when spending your money abroad. It's again, worth checking with each provider what their fees are, but they usually include:
Application Fees/Card Purchase Fees
Monthly Fees which usually range between £2 and £15
Top-up Fees
Transaction Fees
ATM Withdrawal Fees
Using your Suits Me® Prepaid Debit Card Abroad
Our contactless Mastercard® debit card can be used in over 24 million places across the globe, in-store and online. There are some extra costs you need to be aware of when making purchases and ATM withdrawals made outside the UK. Check out our costs page so you can see all of our fees associated with a Suits Me® account and prepaid debit card.
Although a Suits Me® can sometimes fall into the prepaid card category, it's actually so much more. Our prepaid contactless Mastercard® debit cards come with a personal account and a mobile app to help you manage your finances – not just whilst you're abroad but all year round. You can apply for a Suits Me® debit card within minutes, without a credit check.
Once you've provided your ID and your account has been approved (usually within ten minutes) you will be able to access your online account and your Mastercard® debit card will arrive in 3-5 days. 
Related Posts