Sometimes waiting for the screen at an ATM to show you your available bank balance can be a bit like watching a horror movie. You shift uncomfortably, wince a little and then find yourself peering at the dreaded figures in front of your through your fingers.
It can be the same when you are loading up your account on your phone or mobile device and deep down you know that you could be working harder to make that figure a bit more bearable.
Having a bank account is an essential part of managing your money, but it can sometimes encourage bad habits such as dipping into your overdraft a little too often or sticking something on the credit card when you are feeling the pinch.
For many people, though, the option of running up more debt is a non-starter and for those already operating on a tight budget, traditional banking methods may not always be the solution.
The only problem is that we are living in an increasingly cashless society which requires payments to be made electronically in stores or online, so we need some form of debit card or credit card to make these payments.
Payments for services such as electricity, gas, phone or broadband are also made either through direct debits or regular card payments, so the days of keep your cash in a shoebox under the bed are so far behind us that they have entered into folklore.
The answer for people on a budget may lie with a prepaid debit card.
What is a Prepaid Debit Card?
Just like a regular debit card which is connected to a bank account will only let you spend the money you have in that account, a prepaid card will only let you have the money you have on that card. Many cards have an initial set-up fee of around £5-10 and some do come with regular fees, but these are usually much lower than you would pay for having a standard current account. You load money onto the card and then can only spend the money that is on the card and you can also have your wages paid directly onto your prepaid card.
A prepaid card is also a more straightforward to set up than a bank account and usually only requires proof of address and other personal information. It works in much the same way as a bank account in that you have an account number and sort code, meaning you can use it to pay for things online and set up standing orders and regular payments.
Why are Prepaid Cards Good for People who are on a Budget?
Because you can only spend what is on the card, you get to set your own spending limit. Once you have worked out all your essential spending for the month, you can add that money onto your prepaid card and use it pay for all those things, whether they are your weekly groceries or household bills. That way you eradicate any unnecessary spending and avoid the temptation of things like overdrafts and credit cards. Taking out a prepaid card will not require any credit checks either because there is no credit element involved, you can only ever spend your own money, so your credit rating won't be affected if you apply for one.
Suits Me® Debit Card
The Suits Me® debit card that is provided free of charge to all of our account holders is a contactless Mastercard® card and can be used in over 24 million places worldwide, in store, online or over the phone. Read more about Prepaid debit cards and why Suits me is much more than a Prepaid card.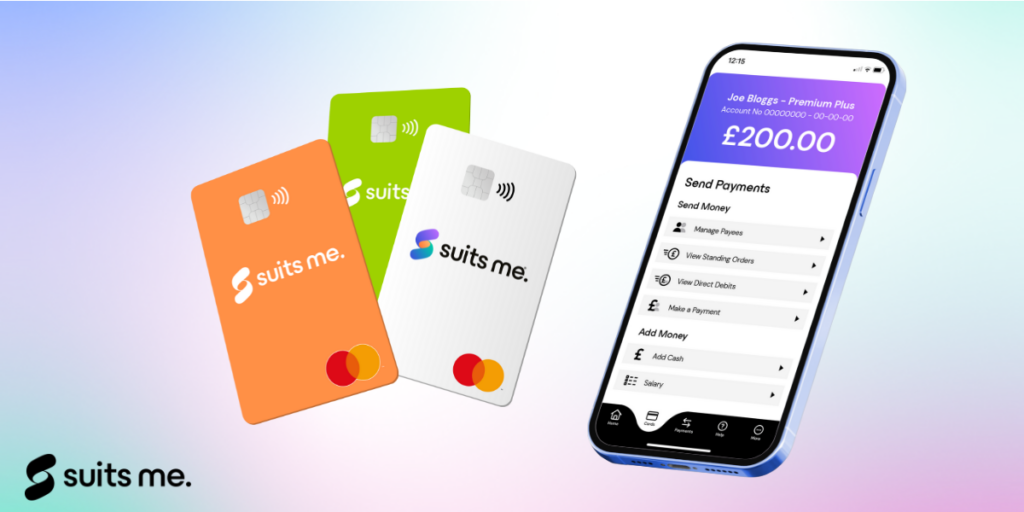 Useful Articles