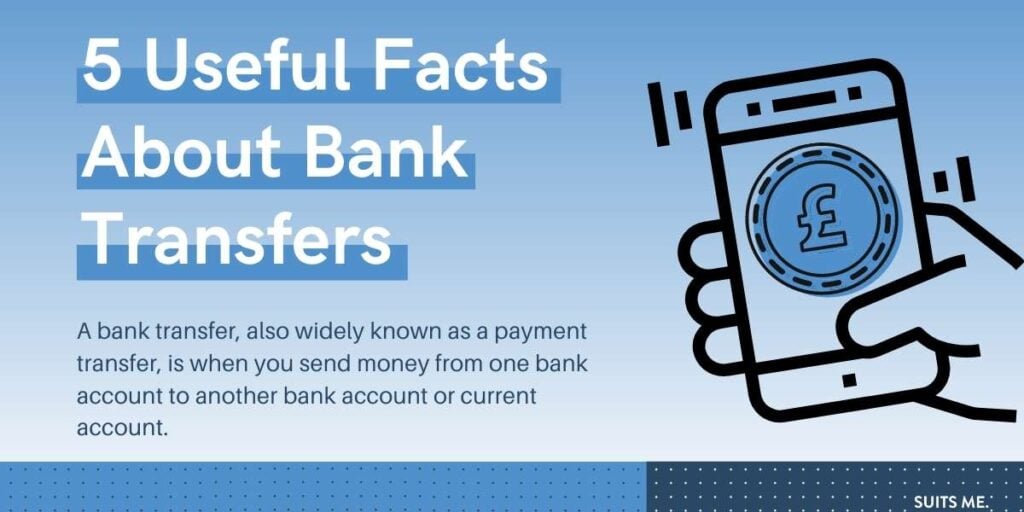 Bank transfers are an easy way to send money from one account to another without having to withdraw cash from an ATM or pay cash into your account.
However, many people are wary of bank transfers because they do not understand the benefits that come with this payment method. To help you decide if you want to use a bank or payment transfer, we've put together some of the most helpful facts below.
Facts About Bank Transfers
A bank transfer, also widely known as a payment transfer, is when you send money from one bank account to another bank account or current account. To use this method of payment, you will need the sort code and account number of the account you want to send money too. Additionally, if you're sending money abroad you will need the IBAN number of the international account.
👉 If you'd like to learn more about sending an international payment, check out our guide to transferring money abroad to get started.
Here are some useful facts that you should know about using a bank transfer when looking to send money to someone else:
1. Bank Transfers are Super Speedy
When you send money via a bank transfer, it typically arrives in the account of your recipient within minutes. This is because bank transfers use the Faster Payment method in order to make them a viable choice for customers.
However, be aware that the first time you send money to a new person or company, it can take up to two hours to be processed. This is because the payment channel needs to be set up for use first. Also, depending on your bank account, you may need a card reader to verify the payment – especially if it's a large sum of money.
2. Your Money is Sent Via a Secure Network
When you choose to send money via a bank transfer, you can be sure that your funds are safe and secure. Each payment is sent electronically, so there is no scope for human error and there's a digital paper trail of your payment. Therefore, if anything does go wrong your banking provider will be able to see what's going on and should be able to remedy the mistake.
However, when you set up a payment, you will need to double-check the details before you press send just to make sure the account numbers you've entered match the bank account details you want to send the money too.
3. Money Cannot Be Claimed Back After Being Sent
When you have received money via a bank transfer, you do not need to be worried about whether the money will be taken back at a later date, which can sometimes occur with a card payment or direct debit.
This is because bank transfers cannot be charged back after they have been sent, making them a really good way of managing your finances and avoiding any unexpected costs in between paydays.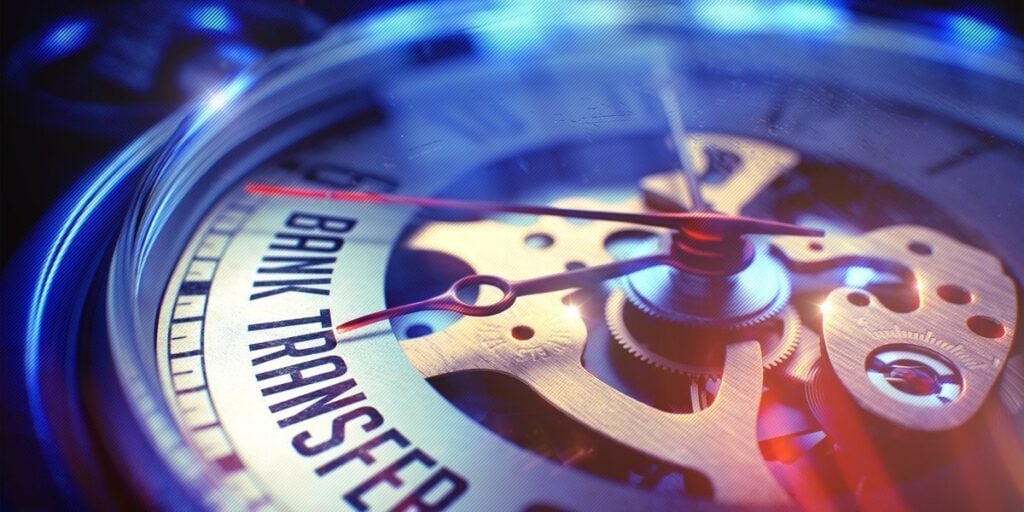 4. You Can Complete Payments Online or via a Mobile Banking App
Rather than wasting your time going into a high street branch or spending hours on hold on the phone, you can usually arrange your bank transfer via your online banking account or mobile banking app. Most banking providers offer this way of transferring funds and nowadays, you can even send money to your mobile phone contacts or people nearby.
You will need to input the required information, check it all to ensure it's correct, and then simply click send and the payment will be on it's way to the account you wish. It could not be any easier!
5. You Can Send Money To Individuals And Companies
Bank transfers can be used to send money to individuals such as friends, family and to companies to pay for goods and services provided. It's not uncommon for builders, gardeners or contract-based companies to invoice you for their work and request you to make payment via a bank transfer.
This means that you can often make payments immediately through your online banking account or mobile banking app rather then having to go through the fuss of taking out cash or writing a cheque.
The Bottom Line About Bank Transfers
As you can see, there are many benefits to using bank transfers, and when you choose to pay with this method, you can be certain that your money is safe and secure and will be deposited into the account you input. Why don't you try a bank transfer today to see how simple it really is?
Alternative Accounts with Suits Me®
All Suits Me® account holders have access to setting up safe and secure transfers using their online account and mobile app. However, at Suits Me®, you can do a lot more with your account that just send a simple payment transfer. 
Our accounts are personal e-money accounts that work similarly to a traditional bank account. You'll gain access to online account and our mobile app, where you'll be able to manage your money on the go, 24/7.
We offer a whole variety of banking-like features including:
The ability to set up standing orders and manage direct debits,
Send money within the UK via a transfer, International transfers are available via a partner in the Suits Me® app.
Gain access to our exclusive cashback reward programme where you'll automatically get a percentage of your money back when you use your Suits Me® debit card with our retail partners.
Opening a Suits Me® account takes 3 minutes and you'll gain access to your online account immediately so you can start managing your money. We don't ask for proof of address or run a credit check. We accept 99.8% of all applicants – so if you're looking for a suitable alternative solution apply today! Open Your Account Today
Related Posts