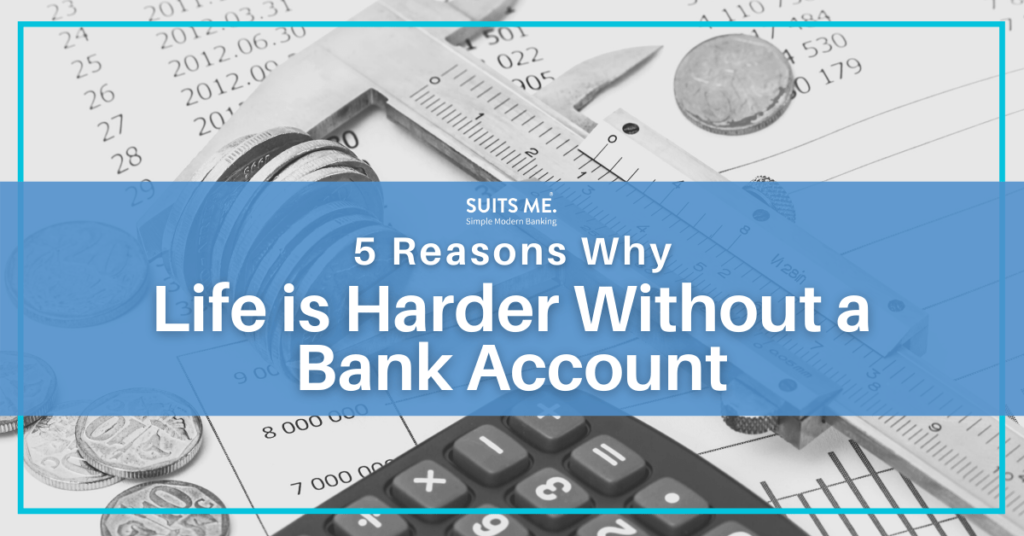 In the UK, there are an estimated 1.3 million people without a suitable bank account. A government report revealed that 18 to 24-year-olds and those who are unemployed are more likely to be excluded from owning a bank account.
However, migrant workers who come to work in the UK often find it difficult to open a current account and those with a poor or non-existent credit records also face struggles. So, we've put together a blog post highlighting some of the daily difficulties faced by individuals who do not have access to a bank account.
Security Needs to be a Priority
Unlike credit or debit cards, cash doesn't come with any protections and only relies on your ability to be vigilant at all times. Bank cards also come with Chip and PIN which offers an extra level of security when making payments.
Additionally, if your bank card is stolen and fraudulently used, you should be able to reclaim the missing money back from your banking provider, however, this is not the same with cash. If your cash is stolen, there is very little chance of being reunited with it.
Job Hunting can be a Problem
Although this won't apply to all businesses, some employers will not take on individuals without a bank account. This is because using cheques or cash to pay underbanked employees pose numerous challenges in regard to security, difficulties related to lost and counterfeit cheques and paper consumption.
More Time is Spent Managing Finances
Without a bank account to manage payments, it takes a lot more time to effectively manage finances. In order to pay bills, the underbanked will have to visit a Paypoint location. Additionally, to cash cheques from employers they may also have to visit a post office to gain access to their wages.
The Cost of Cash
As well as life generally being harder without a bank account – it's actually more expensive too. Research by Pockit, a digital currency provider revealed that those without a bank account paid £485 more a year on living expenses and bill payments in areas like energy, broadband and mobile phone contracts.
This is due to the fact that these companies offer their customers more discount when they choose to pay via direct debit so they can guarantee payments are made on time and in full – an option which is unavailable to those without a bank account.
Finance is out of the Question
Whether this is a good or bad thing depends on your financial situation, but if you don't have a bank account – it's much harder to get products on finance.
When you take out a finance agreement, you are required to enter your sort code and account number for the company to set up a direct debit in order for you to make repayments. Without a bank account, this is much more difficult and runs the risk of impacting your financial health.
The same applies to mortgages, if you're looking to get on the property ladder, it's unlikely someone without a bank account be accepted. Some mortgage lenders will accept some unbanked individuals, but this usually means their credit record will be taken into account.
Payment Features for the Underbanked with Suits Me®
If you're an underbanked individual and looking for an alternative solution to fit your needs, then we might have a suitable solution.
At Suits Me®, we believe in financial inclusion and that everyone should be able to effectively manage their finances, regardless of their background, personal circumstances or financial situation – which is why we don't carry out credit checks, ask for proof of address and have a multilingual customer care team to ensure any language barriers if English is not your first language.
With a Suits Me® e-money Account, you'll get access to a contactless Mastercard® debit card, online account and a mobile app where you can set up payments (including direct debits and standing orders) view all of your recent transactions, withdraw cash from ATM's and manage your finances on the go – 24/7.