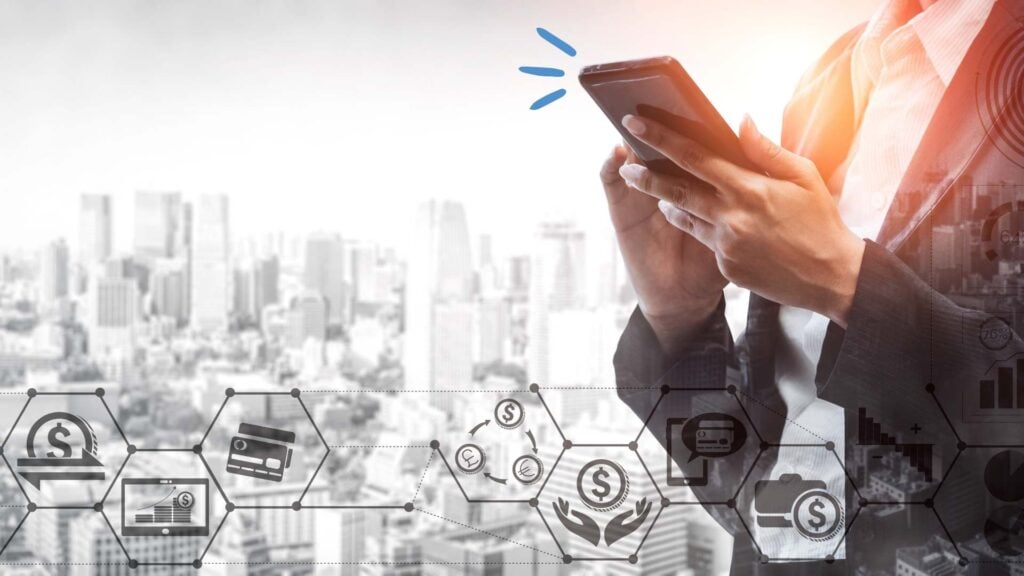 Digital innovation has revolutionised our lives in many ways, and the world of finance has seen its fair share of radical change. You may have heard the term 'alternative banking' a lot in recent years, but what does it mean, and why has it become so popular?
What is Alternative Banking?
Alternative banking is the collective term for a range of finance companies and services which offer more flexible options than traditional financial institutions.
Alternative banking has proved popular for a number of reasons. Many customers find the technology more user-friendly than the online banking offered with traditional bank accounts. It also provides more options for borrowing, from smaller, short-term lending to larger amounts.
Alternative banking has proved a valuable option for those with poor credit scores who find it difficult to access mainstream financial products. Here are just some examples of alternative banking you may be aware of:
Fintech Banking Providers
Fintech is a shorter version of the term 'financial technology,' which gives you an indication about the USP of a fintech bank. They exist purely in digital form and have proven popular with customers with that emphasis on technology.
Of course, the traditional banks offer online services, but fintech banks have proved more innovative with the services they can offer their customers. For a start, they don't have to worry about the overheads associated with maintaining physical branches. This allows them to invest more in advances in technology.
Many fintech banks, such as Monzo and Starling, allow the customer to handle their finances through their app. Not only can they carry out many of the standard online banking functions, but they can also gain insights into their spending.
Prepaid Debit Cards
A prepaid debit card offers a great alternative to a traditional bank account. You simply load money onto it and then use the card for purchases or transfers. It is a good option for people with a low credit rating who find it difficult to open a bank account.
Prepaid debit cards also offer competitive rates on foreign exchange and for use abroad compared to rates offered by traditional providers, meaning they have become very popular with holidaymakers.
Peer-to-Peer Lending
Applying for a loan used to take a lot of time and a lot of paper. Even with many traditional lenders going online, the process can prove quite rigid and restrictive for some, especially those with credit issues.
Peer-to-peer lending is a form of borrowing that doesn't involve approaching a bank for funds but rather a group of individual investors. Websites such as Zopa offer this service whereby a person will take out a loan for £1,000, effectively borrowing £100 from ten different people.
This can give borrowers greater and more flexible access to credit, and for the lenders, it allows them to see a return on their investment as they will receive interest back from the money they have invested.
Alternative Accounts with Suits Me®
A Suits Me® prepaid debit card works in a similar way to a debit card, except there is no overdraft or lending facility attached – removing the option to slip into debt and needing to pay fees and charges for borrowing the money.
Our accounts are personal e-money accounts that work similarly to a traditional bank account. You'll gain access to your online account and our mobile app, where you'll be able to manage your money on the go, 24/7.
We also offer an exclusive cashback reward programme, so whenever you spend with our retail partners – you'll get a percentage of your money back, automatically applied to your balance!
Our accounts are suitable for everyone, something we pride ourselves on, but can be a great help for:
Migrant Workers,
UK Expats,
People who have poor credit, no credit history or have been bankrupt,
People who have been rejected from mainstream banking as they can't provide proof of address,
International Students,
Tourists and holidaymakers
You can open a Suits Me® account within 3 minutes and you will receive your prepaid debit card in the post within 3-5 days however, you can start managing your finances instantly using your online account facility or mobile app. Here, you can add money to your account, manage your direct debits or standing orders, make payment transfers within the UK (and internationally via a partner in the Suits Me® app) and check your balance. 
Related Posts