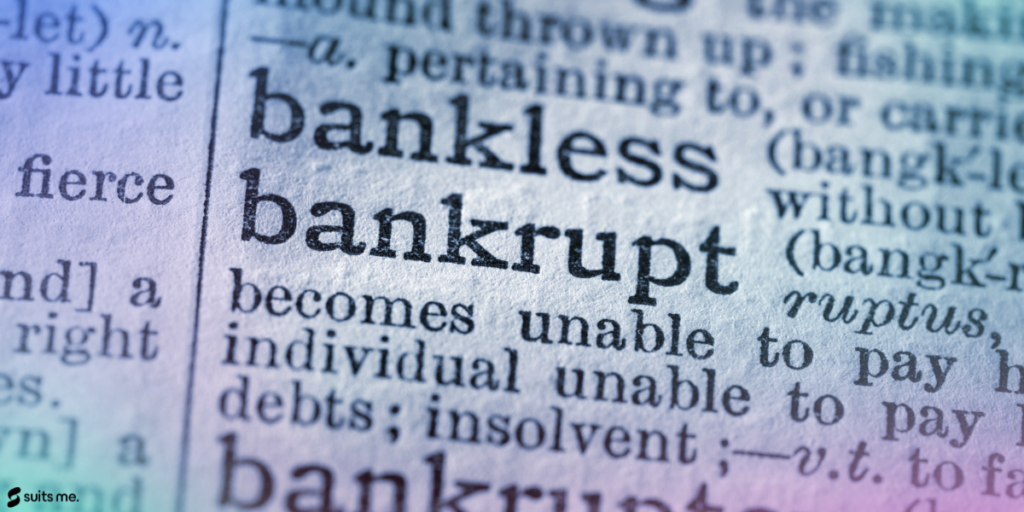 Being declared Bankrupt is not a milestone anyone celebrates however, it can serve as a fresh start and put the stress of juggling debt behind you.
Bankruptcy is a legal process designed to help you reduce or remove your debt owed. Albeit this sounds like a relishing opportunity when you have battled with debt for years, it does have consequences on your future financial options.
We will take you through your options if you are considering bankruptcy or have just been declared bankrupt.
How to go Bankrupt?
You will need to meet one of the following conditions to be declared Bankrupt:
-You are not able to pay what is owed to creditors and want to declare yourself bankrupt
-Owe your creditor £5000 or more and they apply to make you bankrupt
-Breaking the terms of your IVA and an insolvency practitioner makes you bankrupt
If you owe less than £30,000 in total a Debt Relief Order may be a better option for you. This costs £90 versus £680 to declare yourself Bankrupt.
Can I open a new bank account if I am considering bankruptcy?
Unfortunately, this is not recommended. To avoid your new account being frozen by the official receiver, it is best to wait until you have been officially declared bankrupt before opening another account.
Part of the bankruptcy process is, your accounts are frozen and a decision is made by the official receiver whether to take any or all of your money to repay your creditors.
Can I open a bank account after bankruptcy?
In short yes, you can. However, your bank account will not be a standard current account with a bank. Banks typically will offer a basic account with limited features and functionality.
Credit Unions can also be an option however, there are 'common bond' eligibility requirements for Credit Unions such as:
-living in the same area
-working in the same area
-belonging to the same trade union
-working for the same employer
Another and more popular alternative is an e-money account. These work in the same way as a banking-type service, however, no credit is offered as part of the account.
You will have your own personal account with an account and sort code along with the contactless debit card.
Can I keep my bank account after bankruptcy?
It depends on your bank. Often your bank will refuse you access to an account due to your bankruptcy status. Furthermore, will typically freeze your account for some time while they liaise with the official receiver.
An e-money account is the preferred choice for those with a bankrupt status
There are a number of e-money account providers available to you. Suits Me has helped hundreds of UK residents after bankruptcy, offering second-chance accounts and a fresh start. With a fully functioning App enabling Faster Payments in and out, Cash top-ups, Direct Debits and more. Suits Me also offers cashback to their customers and discounts with top brands when they use their card in their partner retailer stores, with a credit £25 for each friend referred.
What do customers say?
"Terrible credit and bankrupt couldn't get an account anywhere! Accepted quickly and even though I made a mistake on application, Suits Me dealt with it in good time and I'm now a account holder again! Bad credit etc try Suits Me!!" – Jay
"This is good card for not getting in to debt transfer from basic bank account good for that." – Jackie
Summary
Suits Me offers personal accounts for those who are declared bankrupt. You can open an account in minutes with a next-day delivery contactless card. 99.8% of applications are accepted and no credit checks are conducted. Our second-chance accounts are a great choice as the first step in taking control of your finances.