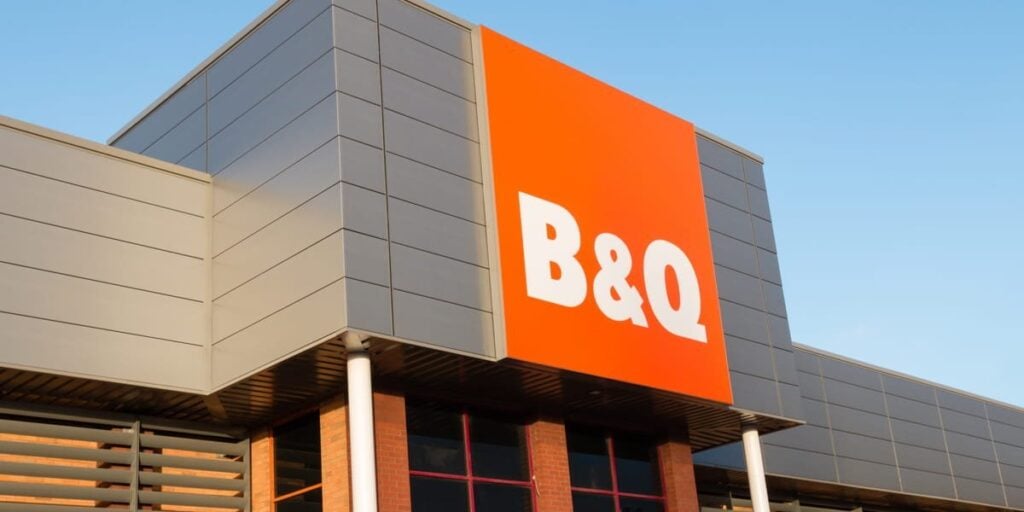 With Suits Me® you can get cashback every time you shop with the UK's biggest home improvement and gardening retailer- B&Q.
B&Q is a member of the Suits Me® Retailer Cashback Programme, an exclusive scheme where whenever you shop at one of their 300 stores and pay using your Suits Me® debit card you'll receive a discount deposited directly into your online banking account.
About B&Q
Originally called Block and Quayle, B&Q has just celebrated 50 years on the British high street and have 40,000 different items to show for it, all available on the diy.com website. B&Q's a household name if you're ever in the mood for some DIY, it's your one-stop-shop for tools, materials and advice from their 27,000 staff members across the UK.
It's where a majority of our bathroom suites came from, picked up the compost for our new flower beds and bought the magnolia paint to cover over some of our more questionable wallpaper choices.
B&Q Stores
There are 296 B&Q stores in the UK. Use the B&Q Store Finder to find your nearest store.
Suits Me® Cashback Programme
Every Suits Me® account holder can take advantage of the cash back offer when you're trying to make carrying our home repairs and decoration, to view the cashback amount you need to log in to your account.
After opening your Suits Me® account your debit card will arrive in the post 3 days later, then you're ready to go. You can get rewards from B&Q and all our other cashback retail partners including Asda, Sainsbury's, M&S and Halfords. Once you've shopped using your card, we'll add up all the cashback you've earnt and deposit it in your account at the end of the month.
For a full list of discount offers as well as the Cashback Reward Programme's terms and conditions, log into your online account or see the Cashback information page.
Related Articles