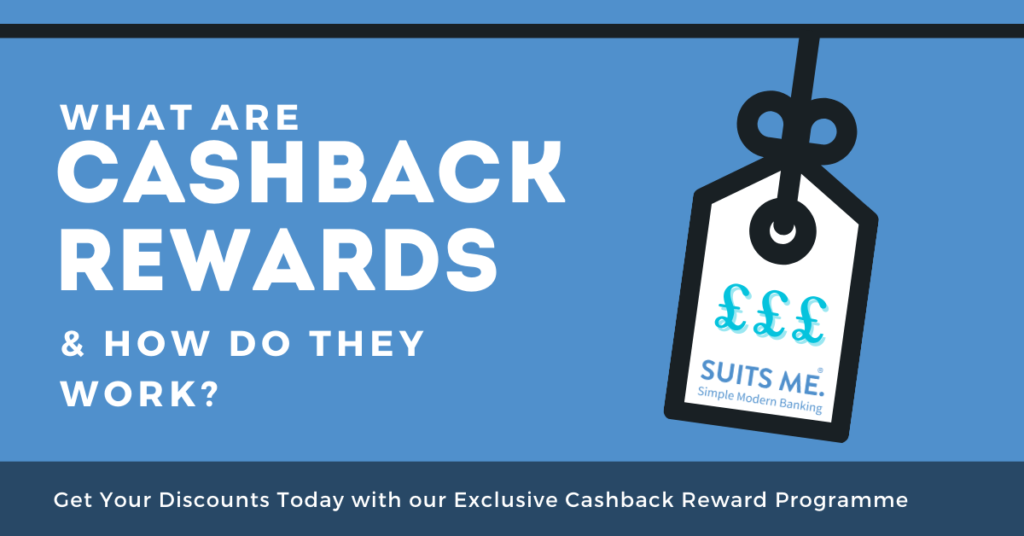 Debit cards have long been a convenient way to pay for goods and services, provided you manage them well. However, you can also earn money by using your debit card wisely thanks to the many cashback rewards offered by providers.
What is Cashback?
Cashback is a payment card benefit that allows you to earn money back when you shop with certain retailers. It started out primarily as a credit card benefit but is now available with debit cards and prepaid cards like ours too. The amount you earn is usually a percentage of what you spend – so if you spend £50 with a 5% cashback reward, you'd get £2.50 back.
Cashback rewards vary based on the card provider and the retailers they're partnered with. You could earn money back on food and fuel or be better off from tools and holidays. This means it's worth comparing cashback reward programmes to see what is likely to offer you the most value based on your spending habits.
What About Getting Cashback at a Till?
Cashback rewards are different to traditional cashback, which allows debit card users to withdraw physical cash at a till when making a purchase. This form of cashback is more like visiting an ATM and doesn't really offer any reward other than convenience.
What Different Types of Cashback are Available?
Different providers will have different deals so it is worth shopping around to find the one which suits you best. Some cashback providers will offer a percentage cashback of between 1% and 3% on all purchases while some may offer cashback incentives if you use your card with certain businesses.
For example, a card provider may reward you for making online purchases, so only offer their cashback rewards for online shopping. Others may give you a greater rate if you shop with a list of featured stores, such as large supermarket chains or well-known clothes shops.
Other cashback rewards may offer you a different percentage depending on how much you spend. For example, you could earn 1% for spending less than £200 or 3% for spending over £500.
How Does Cashback Work?
Cashback rewards are designed to help you maximise your money with your favourite or most frequently used retailers. The general idea is that the more money you spend, the more money you earn back.
These rewards are made possible due to partnerships between card providers and retailers. Every time you buy something with your card, the retailer will pay a percentage back to the card company, which then passes part or all of these earnings on to you.
This means that everyone wins with an appealing cashback programme. Customers can earn extra money with key purchases, while card providers and retailers can promote their partnership to attract more customers.
How Do I Know if Cashback Card is Right for Me?
This will depend on your personal shopping habits. If you frequently use a debit card for purchases, then it might prove to be a good way to earn a little extra cash. Even if you don't currently use a bank card, the incentive of an attractive cashback reward rate might be enough to draw you in.
What do I Need to Know About Cashback Cards?
You will only get the benefit from cashback rewards if you pay off your credit card in full before interest is added. If you don't, then the money you will get back will be offset by the interest you end up paying on the original purchase.
Debit cards with cashback rewards will also come with a monthly or annual fee, so you will need to factor that into the money you get back from your purchases.
Finally, it's important to remember that you don't increase your spending because of the potential for cashback rewards.
Cashback Rewards With Suits Me®
Cashback rewards with Suits Me® are simple and effective. It's a smart way to earn while you spend!
By opening a Suits Me® prepaid account, you could get a prepaid Mastercard® debit card within three to five working days to start saving while you shop. We don't carry out credit checks for our cards either – so our cashback rewards are easier to access than those linked to a traditional bank account.
From kitchen appliances to meals out, home improvement projects and jewellery gifts, we've got all your shopping needs covered! You can benefit from great rewards with well-known high-street and online brands, including:
Argos and JoJo Maman Bebe
Asda, Sainsbury's and Laithwaite's Wine
B&Q, Carpetright and Storey Carpets
Clarks, Footlocker and New Look
Ernest Jones, Goldsmiths and H.Samuel
Boardman and Halfords
Pizza Express and Yo! Sushi
Inspire Travel and Virgin Experience Days
The best way to check all the current cashback partners and offers available to you is to log in to your online rewards account through our online platform.
Cashback is a powerful financial tool once you know how to use it. See what rewards you can take advantage of and start maximising your money today!
Related Posts: