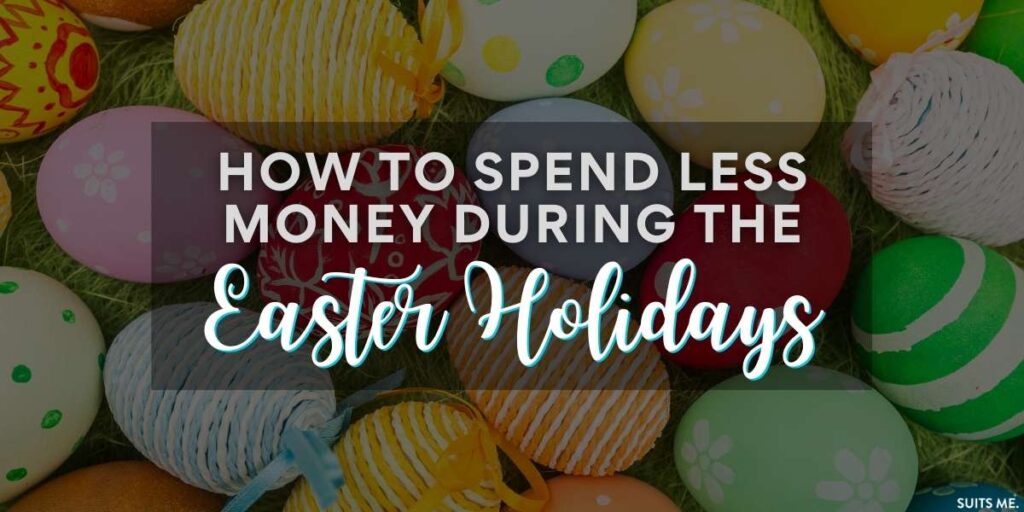 In the UK, when we think of Easter, it centres around chocolate eggs, roast dinners, and spending time with the family. It's also a long weekend with the Good Friday and Easter Monday bank holidays, so, it's not uncommon for people to head on abroad for a quick Easter break.
However, although it's a very joyful time of year for most, it can be fairly pricey – what with the food, Easter decorations and copious amounts of chocolate consumed!
So, however you choose to spend the national celebration, we've put together some useful money-saving tips to ensure you're keeping your costs down whilst enjoying the holiday.
Why are Chocolate Easter Eggs so Expensive?
Now, if Easter is only a few days away by the time you're reading this, this first tip may no longer apply – but it's good to know for future reference. But, generally, the best time to purchase your Easter eggs is when they first appear on the supermarket shelves because this is when they're usually at their cheapest.
However, if you missed out on this trick, there are still some great purse/wallet-friendly ways to get those chocolatey eggs for much cheaper! The consumer champion, Which?, recently crunched the numbers to find the cheapest place you can purchase your eggs this Easter.
They compared five popular Easter eggs and discovered that Asda was the overall cheapest with the five eggs totalling £16.45, compared to Waitrose which would have cost £25.06. However, this doesn't include low-cost supermarkets like Aldi and Lidl as tend to offer a smaller selection of products.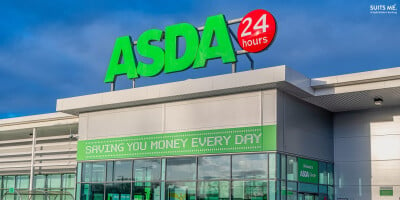 Get your Easter eggs even cheaper by using your Suits Me® debit card with Asda! Where you'll get 3% cashback on all purchases 🎉
So, if you wanted to purchase the five eggs mentioned by Which?, you'll save yourself around 50p. This may not seem like much – but add on the rest of your weekly shop you're onto a money-saving winner!
Thinking About Going Abroad for Your Easter Holiday?
Obviously, this is Easter tradition is dependent on the travel restrictions in place worldwide due to the COVID-19 pandemic. However, going abroad for Easter will give you a chance to escape the unpredictable British weather and save days on your annual leave. Here are some quick tips to keep the costs low if you're planning an Easter vacation overseas.
Choose to fly midweek – Tuesdays and Wednesdays tend to be the cheapest! However, this doesn't apply to business locations like Singapore and Tokyo.
April is "low season" – Some destinations class April as the low season dependent on the weather forecast. In the middle east, for example, April tends to be the start of the scorching heat – which could put people off. So, if you're not fussed about where you go, there are savings on both flights and accommodation to be made with destinations not currently in their peak season.
Factor in the flight times – Choosing to fly before 6am or after 11pm will help to cut down the cost of travel and can present you with some absolute bargains.
Travelling long haul? Then a stopover might the way to go – Although this increases the length of your flight time, some people say it's about the journey and not the destination…
Compare airports – Finally, you should compare a range of UK airports, not just your closest option to see if there are any cheaper flight options.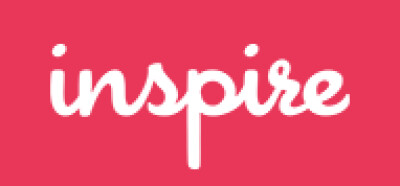 Additionally, our Travel Cashback Partner, Inspire, has a wide range of reasonably priced Easter vacation deals – from weekend city breaks to a beach week in the warm sun! Whatever you're looking for Inspire has your dream holiday 😎
Plus, when you book with Inspire using your Suits Me® debit card, you'll be able to receive 4% cashback on your purchase. So, if your booking came to £600, that would be a saving of £42!
Roast Dinners Can be Pricey if You're the One Cooking
An Easter roast dinner is pretty typical here in the UK but if you're cooking for a few, the costs can quickly shoot up! Here are some useful money-saving tips to ensure you're not going over budget when cooking your Easter Sunday roast this year.
Cheaper Meat Alternatives to Old Favourites
Premium cuts of meat can be relatively pricey, but there are lots of cheaper but still tasty options to choose from. Swapping fillet steak for sirloin is just one of the ways to save you extra pounds.
Compared to lamb or pork, chicken tends to be a lot cheaper to purchase. However, if you do come across meat reduced it's worth stocking up and freezing for a later date – you just have to remember to defrost it before cooking.
Preparation is Key to Cost-Cutting
When it comes to your roast dinner trimmings, like veg, stuffing and gravy, it's a lot cheaper to make your own instead of purchasing pre-prepared versions.
Therefore, if you don't want to be cooking for hours during Easter but want to save money it's worth preparing the majority of your meal the night before so you can just throw it in the oven and enjoy the time with your family and friends.
Use Your Leftovers to Make Delicious Meals
From homemade stock using old vegetables and meat to potato fritters made from uneaten roasties, you can use pretty much any of your leftovers to keep you fed in the days to come. There are plenty of recipes out there that will transform your leftovers into tasty meals.
If you're stuck for inspiration, there are many apps such as SuperCook, where all you need to do is enter your available ingredients and they will provide you with a range of recipes you can make.
Also, you save money on your Easter grocery shop by using your Suits Me® card in Sainsbury's and Marks & Spencer.
Sainsbury's currently have a wide range of Easter-themed goodies and food to choose from – so if you fancy treating yourself this bank holiday, then you can save 4% using your Suits Me® debit card.
Alternative Accounts with Suits Me®
Here at Suits Me®, we work hard to ensure we're bringing you the best cashback rewards around. As well as our onsite discount codes, we have a monthly email with even more discounts to be explored, exclusive to our account holders.
Our accounts are personal e-money accounts that work similarly to a traditional bank account. You'll gain access to your online account and our mobile app, where you'll be able to manage your money on the go, 24/7.
We offer a whole variety of banking-like features including:
The ability to set up standing orders and manage direct debits,
Send money within the UK via a transfer, international transfers are available via a partner in the Suits Me® app,
Gain access to our exclusive cashback reward programme where you'll automatically get a percentage of your money back when you use your Suits Me® debit card with our retail partners.
Opening a Suits Me® account takes 3 minutes and you'll gain access to your online account immediately so you can start managing your money. We don't ask for proof of address or run a credit check. We accept 99.8% of all applicants – so if you're looking for a suitable alternative solution apply today!
Related Posts