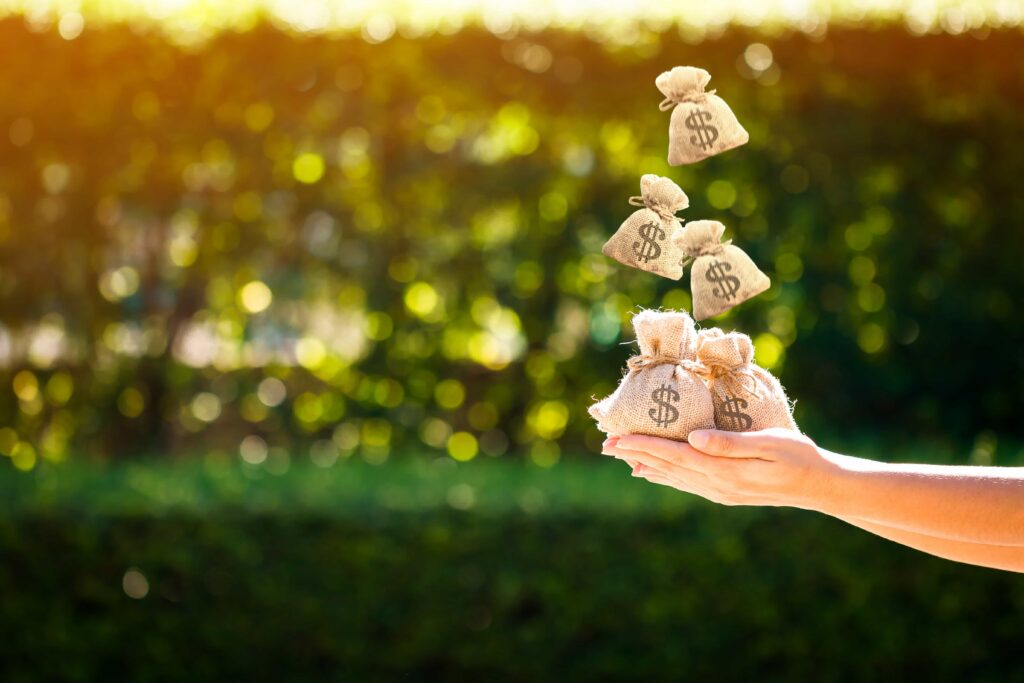 Direct debits are great for removing the stress out of making monthly payments. If you've ever missed a payment, you'll understand the difficulty it can cause, from late fees to marks on our credit reports, using a direct debit can ensure payments are made on time, without any hassle.
If you use direct debit, the company it's with will notify you of any changes to the billed amount each month and take the money from your current account on an agreed date that suits you. You can use direct debits to make all sorts of monthly payments, but they are perfect for utility bills such as electricity, gas, water, broadband, and phone contracts.
Although direct debits are certainly more convenient, did you know that they can also save you money? In this blog post, we discuss some of the ways a direct debit can save you some extra cash.
Enjoy the Discount
Many utility providers actually offer you a discount when paying by Direct Debit. Ofcom discovered that those using prepayment metres to pay for their gas and electric spent more than £141.57 a year extra than those who paid via direct debit.
When it comes to paying for broadband, BT and Virgin Media actually offer a "super line rental discount" if customers chose to pay by direct debit. If customers couldn't or didn't want to do this and preferred to pay via a bank transfer or using their credit or debit card, it would cost them on average an extra £38 a year.
Spread the Cost of Large Outgoings
Direct debits are a great way of spreading the cost of larger payments. If you drive and have a car on finance, want to buy a season ticket to watch your favourite team, or pay council tax, direct debit can almost act as an interest-free loan.
For example, council tax is generally due on April 1st each year, so by choosing to pay it back over 12 months, it means you don't have to worry about saving to make a large payment once a year which can remove the pressure off some people.
Although, this won't necessarily save you any physical money it allows people to make regular payments towards purchases that would be previously out of the question.
Direct Debit Guarantee
Sometimes humans (and companies) can make mistakes and charge you incorrectly for a direct debit payment. You can claim your money back on any errors under the Direct Debit Guarantee.
This means if you end up paying for goods or services using direct debit, you are entitled to a full and immediate refund and won't be left out of pocket if you're incorrectly charged or a problem occurs that isn't your fault. When using bank transfers or card payments to pay for monthly bills, it's much harder to claim your money back.
Is There Anything to be Aware Of?
However, one way in which direct debits can actually cost you money is if you forget to cancel them when they're no longer in use. So, if you're no longer using that gym membership you opened at the start of the year, then save yourself some money immediately by cancelling.
It's also important to ensure that there is enough money in your account to make the repayment as you may end up being charged by the company (and your bank) by missing any scheduled payments. Some finance companies, such as Close Brothers, can charge you a £30 late fee if they're unable to collect a direct debit on the agreed date.
They may also try to retake the money at a later date, usually up to 10 working days after the original due date. So, you will again need to ensure that you have enough money in your account for the payment to be taken.
How to Save Money on Bills if You Don't Have a Bank Account?
There are over 1.2 million people in the UK who do not have a bank account. For unbanked individuals, unable to utilise direct debit payments, it can cost over £500 extra a year by banking payments via cheque, cash, or card.
If you're an underbanked individual and looking to open a account to pay via direct debit, Suits Me® can help. We're an award-winning alternative solution for people who struggle to open a bank account with a traditional bank.
We strongly believe in and promote financial inclusion, meaning we want to provide a suitable banking-like facility to people, regardless of their background, financial position, or personal circumstances. You can open a Suits Me® account within ten minutes and can start managing your finances immediately (including setting up direct debits!) using your online account. So, if you're looking to save some money on direct debits – then we're here to help.
Related Posts