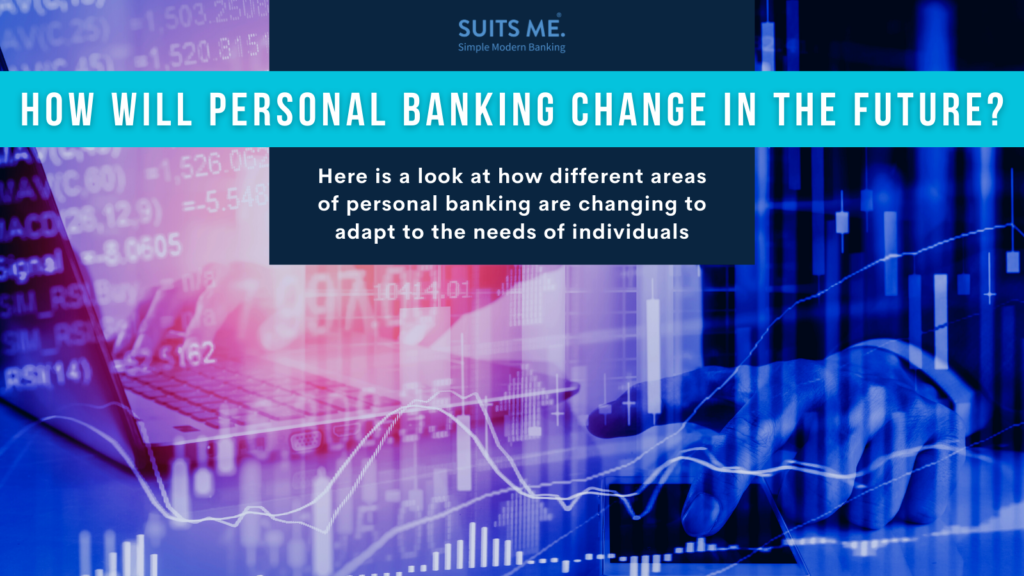 There is no disputing that personal banking has changed hugely over the years. The old image of people queuing at the teller's window to withdraw or deposit money is long gone.
The installation of the first ATM back in 1969, the advent of the Internet and online banking has massively reduced the amount of time we spend at the bank and increased the amount of time we spend using technology to carry out banking transactions.
Alternative forms of banking, such as challenger banks, mean we are entering a new phase of personal banking. One that's driven by fintech and removes the need to even visit the bank at all. It's clear to see that technology is going to play a big role in the way we bank and manage our finances.
Here is a look at how different areas of personal banking are changing to adapt to the needs of individuals across the globe:
The ATM
The multi-functional hole-in-the-wall. The ATM still has a big role in personal banking and is the main way of withdrawing cash.
In the future, you can expect them to become even more functional. Barcode readers for paying bills and biometric readers for added security are already being installed in the newest machines, like the "Irving" ATM by EyeLock and Diebold.
We may even see a 'cashless' ATM that delivers a code to your mobile device that can be cashed elsewhere, reducing the need to rely on debit cards, which can be prone to fraud via card skimming.
Next-Generation Mobile Banking
While the most recent developments in personal banking have seen a rise in contactless payments as more retailers accept this form of transaction. NFC technology (near-field communication technology) is now available on 2.2 billion mobile devices across the globe, with plans to expand this across different industries and devices.
NFC technology has become a popular way to make contactless payments via your smartphone. Google Pay and Apple Pay are the leaders in this area, removing the need to carry around a bank card.
The paper, NFC Forum 15-Year Position Paper: Accomplishments and the Future, published by the NFC Forum, suggests the future of this technology will reduce the need for reliance on wired connections across all our devices.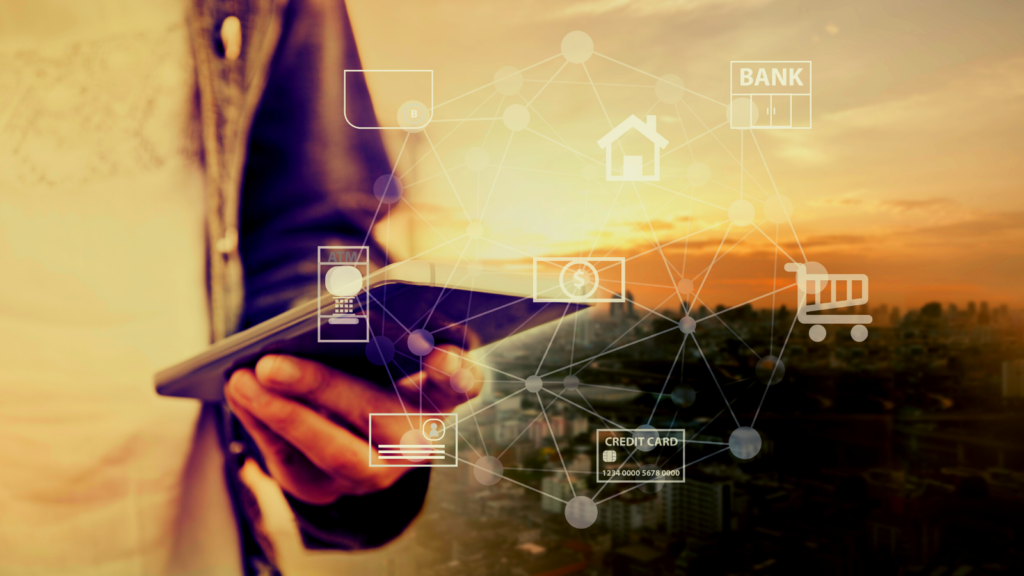 Internet Banking Platforms
Whereas early forms of phone banking involved calling your bank or using a standard web browser, near enough every bank has developed an app for a smartphone or tablet to enable mobile banking that allows you to interface directly with your banking account.
Nowadays, nearly 25 million people are using mobile banking apps, discovered by a FIS report in 2019 and that 72% of all adults will be using a mobile banking app by 2023.
The growing trend in mobile banking across the globe will allow fintechs to become more secure, convenient and accepted in the future making banking a more seamless process.
Open Banking
Open Banking is a way of giving authorised Third Party Providers (TPP's) access to your financial information in a secure way, so they provide financial services and tools to customers.
From the creation of banking innovations and services on offer to new opportunities to save and lend money, Open Banking does have the potential to revolutionise the digital banking industry and improve the services that banks currently offer for a more fair way of banking, that puts you in control.
Multi-Channel Delivery of Services
The key to any alternative bank account today, is the capability to access your account through a variety of methods.
As well as smartphones and tablet apps, we're already seeing the delivery of banking services across new channels, (like smartwatches) – all of which will be tailored for faster, easier, more secure access to your account.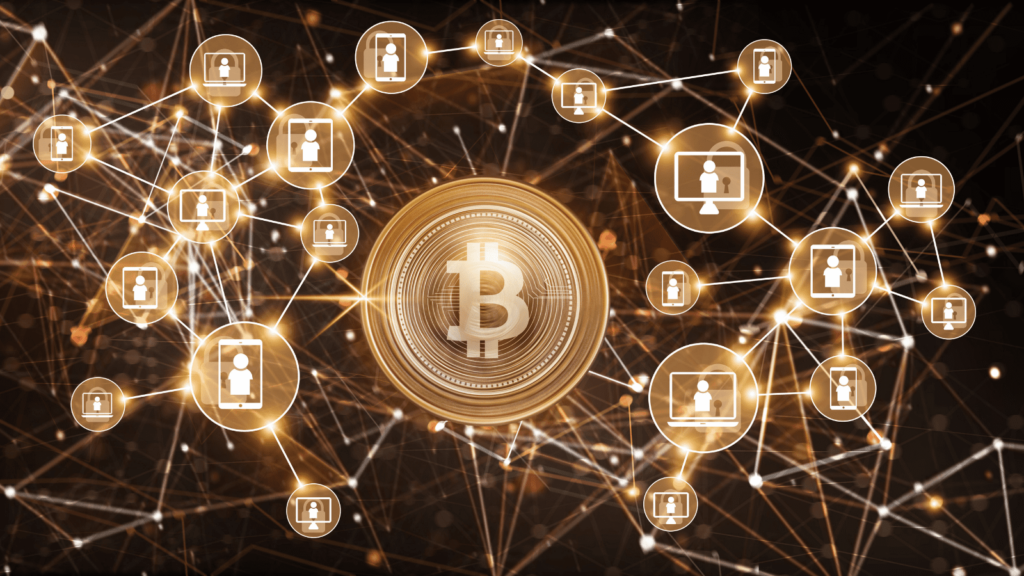 Cryptocurrencies
We have already seen a huge rise in people with alternative bank accounts. but the next step is looking like a revolution in online currency, like bitcoin. There has been a surge in the number of people using Bitcoin in recent years to make payments.
If a universal virtual currency was accepted, it could dramatically change the way we live and work – especially for people who need to do cross-border transactions or those who don't have a banking solution, as it could theoretically eliminate the need for foreign exchange charges.
The Internet of Things
The 'Internet of Things' is a network of physical objects, that will include a range of sensors, software and other technology that will improve connectivity and the exchange of data over the internet.
Although it's still very much in its infancy, some analysts are expecting it to revolutionize the way we bank in the coming years.
If their predictions are correct, you could soon be checking your account balance on your bathroom mirror or even your refrigerator or new technologies could allow you to pay your utility bill using your electricity or gas meter.
Banking of the Future is What You Make it
Whatever happens, all this new technology will be driven by customer demand. People will be looking for an alternative bank account that grants them greater control over their working and financial life – one that fits their lifestyle.
Just like the Suits Me® debit card has revolutionised the banking sector, to break down the invisible barriers when it comes to banking and promote financial inclusion for everyone. However, the newest forms of banking will offer more functionality, more flexibility and ease of usage.
Alternative Accounts with Suits Me®
Here at Suits Me®, you can expect us to keep up with all new technologies, in order to meet the growing needs of our account holders.
Our accounts are personal e-money accounts where you'll receive a contactless Mastercard® debit card, access to an online account and a mobile app to manage your finances on the go, from anywhere in the world, 24/7.
Once you have opened an account with us, you will gain access to a multitude of banking-like features.
Opening an account with us takes ten minutes, there are no credit checks and we don't ask you to provide proof of address.
Related Posts