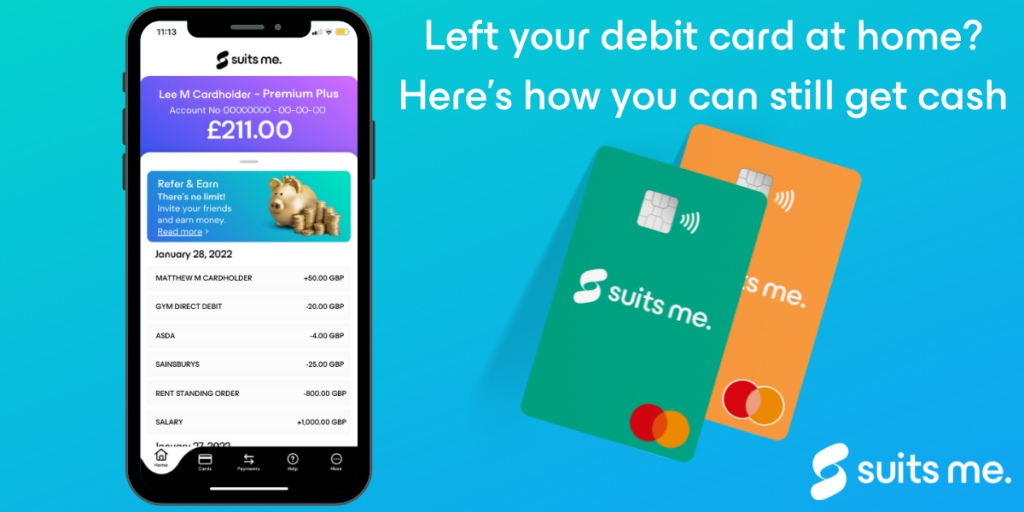 Our mobile phones have taken over so many aspects of our lives that they now not only just act as communication devices, but have become our personal organisers. However, many of us still wouldn't leave the house without our wallet or purse.
Although payment apps, like Google Pay, and store loyalty apps allow us to pay for goods and services using our phones, many of us still rely on cash to pay for things, so it is always good to know you have your debit card hand if you need to go to an ATM.
But what if you leave your debit card at home by mistake and badly need to get your hands on some cash?
Cashback from shops
Some shops will do cashback, where you pay for items using a digital debit card with your phone, ask them to add £10 or £20 onto the total and get that cash in return.
However, not many shops offer this service and there is usually a pretty low limit on how much cash you can get this way.
Withdrawing cash from ATMs without a bank card
For larger sums of money or just for convenience, you can now withdraw cash from ATMs in the UK without your debit card. You will first of all need to have the mobile banking app of your bank downloaded onto your phone.
Not all banks in the UK offer this service, but many of the big ones do such as RBS, (who also owns NatWest and Ulster Bank), Barclays, HSBC and Santander.
The process may vary depending on your provider, but cardless cash withdrawals usually involve you signing onto the app to access your account. Select the option on the app and, depending on the bank, you may have to go through additional security.
You then have to select the cardless withdrawal option on the ATM you are using. You will be asked to key in a temporary passcode. This passcode is generated through your mobile banking app after you have got through the relevant security procedures. Key in the code and select the amount of cash you wish to withdraw.
In many cases, the passcode will last for a few hours and you can use it for multiple transactions. However, just like using your normal debit card at an ATM, there will be a daily amount on the amount of cash you can withdraw on any one day.
Lost or stolen cards
Using this cardless withdrawal method is not only effective when you have left your debit card at home, but it can also help you get access to some cash if your debit or credit card has been lost or stolen.
However, if this is the case, you must also report the loss of your card immediately to your bank. They will then freeze the card, but it won't stop you from being able to withdraw cash from an ATM using the cardless method.
Related Posts