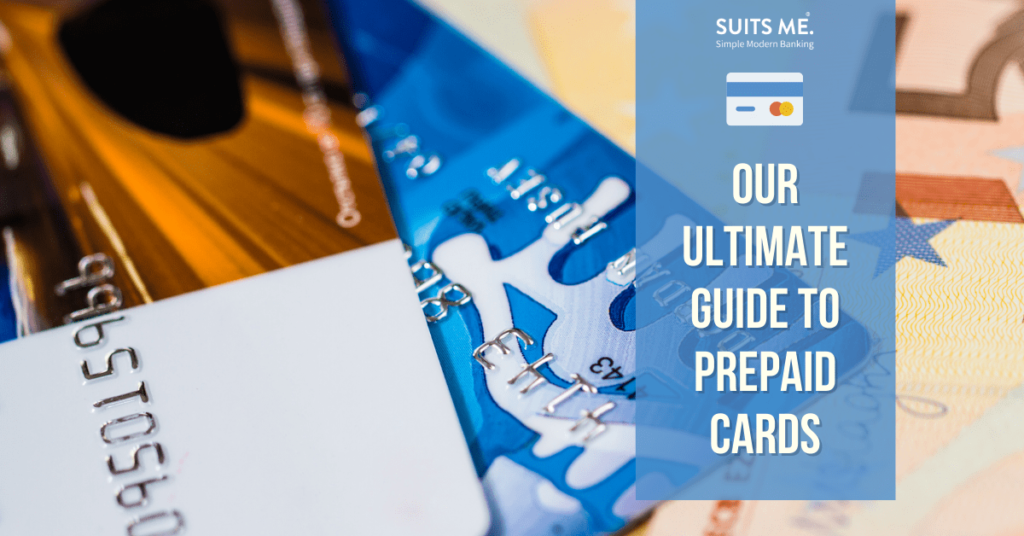 Are you thinking about getting a prepaid card but don't know what they're all about? Our detailed guide will give you all the information you need to see if one could work for you!
What is a Prepaid Card?
A prepaid card can be used for a variety of things but is perfect for your everyday spending. They're very similar to debit cards and often come with a current account where you can manage your finances.
The difference between a prepaid card and a debit card is that you can only spend the money that has been previously loaded onto the card, meaning there is no credit facility attached and no option to borrow money from the provider. It's sometimes easier to think of a prepaid card as a "pay as you go" debit card.
There are various prepaid cards available, each come with different features and is dependent on what your needs are. Types of prepaid cards include:
General Purpose Reloadable Cards – Perfect for everyday banking. Usually, these types of prepaid cards come with banking facilities such as online banking.
Prepaid Gift Cards – These types of cards are what you usually receive from your family during the holidays. When the balance runs out, you won't be able to use the card again.
Retail Cards – Not the same as gift cards, retail cards work when department stores, petrol suppliers, airlines or supermarkets partner with a banking or card provider to offer reward points, air miles and discounts when they buy from the retailer.
Prepaid Travel Cards – You can use this type of card in shops abroad, like you would a debit card. Often the exchange rate is locked in place before you go and may require topping up if you need extra money.
Prepaid Cashback Cards – These can fall under the category of general-purpose prepaid cards, however, it's worth noting here that not all general-purpose cards offer cashback, and not all cashback cards offer the same rewards cashback programmes. They work when a specific retailer, partners with a banking provider so when a customer uses their card online or in-store they receive a percentage back of the amount they spent with the retailer.
Payroll Cards – Usually given to employees by their company, they're an alternative to traditional paper cheques and direct deposits into a bank account. They're an ideal option for staff members who don't have a suitable banking facility.
What Should I Look for in a Prepaid Card?
Costs & Charges
Any fees involved vary between different card providers. They tend to be lower than those imposed by debit card and credit card providers when using a prepaid card overseas. As the costs can vary widely, it's best to weigh this up between the providers and compare them with the rewards (if any!) on offer.
There are some standard fees with usually come with a prepaid card, such as a withdrawal fee which is usually charged as a percentage of the amount you want to withdraw. A monthly fee is usually involved with a prepaid card, this can range between £1 to £15, the monthly fee should always be compared to the additional services on offer so you know you're getting the best overall deal.
Customer Reviews
It's always worth checking the reviews for a prepaid card company to check their credibility and understand how the company operates.
It's all good if a provider doesn't have any monthly fees, but if you're waiting most of the day to speak to customer service it won't leave you with a positive experience (and might actually make you a little frustrated!)
By checking out the reviews surrounding the card, facilities, and customer service on offer it will allow you to judge which card works best for you compared with any fees, costs, or rewards.
Where can I use a Prepaid Card?
A prepaid card, much like a debit card, is widely accepted all over the world. Usually, prepaid cards are supported by the payment networks Visa or MasterCard.
You can use a prepaid card to make payments, online, over the telephone and in-store. Some cards can also be linked to your digital payment wallets such as Google Pay or Apple Pay so you don't need to worry about accidentally leaving your card at home.
When you use a prepaid card to make a purchase or pay a bill, the money is instantly taken from your account linked to the card so, as long as you have enough money in the account, you can continue to use your prepaid card for your everyday spending and bill payments – depending on which type of prepaid card you use.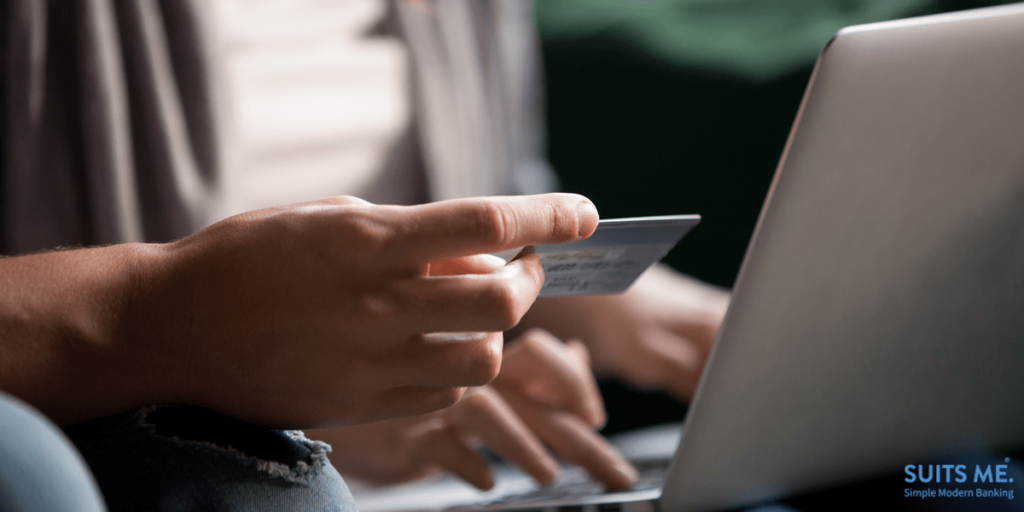 Why Should You Choose a Prepaid Card?
If you're debating whether to get a prepaid card, it's best to take your personal circumstances into account and how you will be planning on using the card. Some reasons why a prepaid card might be worth considering include:
Poor Credit History
For people with a poor credit history – or no credit history at all – a prepaid card is usually a popular option as a bank can have incredibly strict customer criteria due to being able to offer lines of credit in the form of an overdraft, credit card or loan.
For a person with poor credit, a bank will view them as "too high risk" based on several factors acquired from their credit record. Some things that a bank will look at before approving a potential customer include a person's track record of making payments, amount of credit being used across different accounts and previous spending decisions.
However, a prepaid card doesn't offer any lines of credit and is required to be "topped up" with money before being used. If you only had £10 in your prepaid card account but tried to make a payment for £10.01, the transaction would be declined.
No Proof of Address
When it comes to providing proof of address most banks require this information in the form of a utility bill in order to give you access to one of their current accounts. Many people struggle to provide this if they don't have any bills in their name, are homeless, or have recently moved to the UK.
A prepaid card is an alternative solution, where people who are unable to provide proof of address can still gain access to a current account and have their wages or benefits paid into it. When opening an account linked to a prepaid card, there is usually a lot less paperwork and checks involved so people find it easier to access this type of account to manage their money effectively.
Cashback Rewards
Some prepaid cards, like a Suits Me® prepaid card, offer rewards in the form of cashback – just like some debit or credit card providers. The cashback offered can vary and is usually depending on the partnerships built with retailers so the discount you receive can vary between different providers.
When you use your card in one of the cashback retailers, you will receive the percentage of what you've spent back into your current account.
Help with Budgeting Money
Controlling your spending isn't always easy, especially when life throws certain financial challenges our way, but a prepaid card can help to prevent you from going over budget.
As there is no line of credit attached to a prepaid card there is no risk of overspending and once your money has gone, the card will need to be loaded with more funds before you would be able to use it again.
With prepaid cards that are attached to a current account, you may be able to gain access to online banking or a mobile banking app so you can easily view your balance, move your money around and top-up your funds if you need to.
Going Travelling or on Holiday?
Some prepaid cards are more suited towards foreign spending rather than everyday spending at home. Travel card providers usually offer competitive exchange rates, which are locked in place when you first top up the card. Additionally, many providers don't charge fees for exchanging money or making cash withdrawals.
Some travel prepaid cards come with currency accounts where you can top up money whilst you're away, so you're not caught short whilst enjoying your holiday.
Choosing a prepaid card when heading on holiday can be beneficial as you can use it in local shops or restaurants abroad which removes the worry of having to carry around large sums of cash, or rely on a hotel room safe.
Alternative Banking
There are 1.3 million underbanked adults across the UK, according to a 2018 Financial Lives report from the FCA. An underbanked adult does not have access to a traditional current account, or e-money account to manage their finances and rely on cash to make payments.
It's generally a lot easier to be accepted for a prepaid card, as the criteria and minimum requirements are a lot less strict which makes it an attractive alternative to migrant workers, people with poor credit, students and people who have moved to the UK – just as long as an individual can prove their identity using a passport, driving licence or national ID card.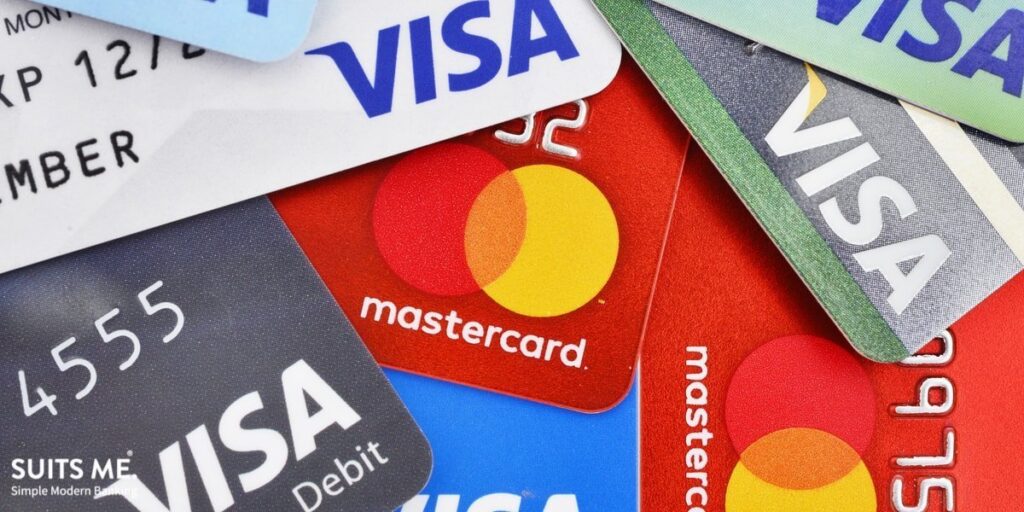 Is my Money Safe When Using a Prepaid Card?
Yes, your money is secure when using a prepaid card! So, when you take out a general-purpose prepaid card, the banking facility it comes with will have the same (or better!) security capabilities as credit or debit cards.
It's not protected in quite the same way as a debit or credit card as they're not covered by the Financial Services Compensation Scheme (FSCS) but they're still protected and heavily regulated by the Financial Conduct Authority (FCA).
Is it Easy to Apply for a Prepaid Card?
Before you begin the application process it's worth checking if the provider has any application requirements or restrictions in place. These could include, minimum age restrictions, UK residency proof, application fees and a card preload fee.
Nowadays, you can easily apply for most prepaid cards online or by downloading the provider's app (you will be directed to do this on the providers website though). During the application, you will be required to enter a few personal details including your name, address, email address and phone number. Additionally, you will be asked to pre-load money onto the card before you begin using it.
As there are no credit checks when applying for a prepaid card, you should be accepted fairly quickly usually between ten minutes and 24 hours. However, providers will need to carry out identity and anti-fraud checks, if you fail these the provider should be in contact with the reason for this and may ask you to complete any identity checks again.
Discover a Suits Me® Prepaid Card
A Suits Me® prepaid debit card is a happy midway point between a prepaid card and a banking account. Our prepaid card comes with an online account, a mobile app so you can easily manage your finances on the go, without needing to visit a bank branch.
Our accounts are suitable for everyone, something we pride ourselves on, but can be a great help for:
Migrant Workers
UK Expats
People who have poor credit, no credit history or have been bankrupt
People who have been rejected from mainstream banking as they can't provide proof of address
International Students
Tourists and holidaymakers
You can open a Suits Me® account within 3 minutes and you will receive your prepaid debit card in the post within 3-5 days however, you can start managing your finances instantly using our online banking-like facility or mobile app. Here, you can add money to your account, manage your direct debits or standing orders, make payment transfers within the UK (and internationally via a partner in the Suits Me® app) and check your balance.
Related Posts